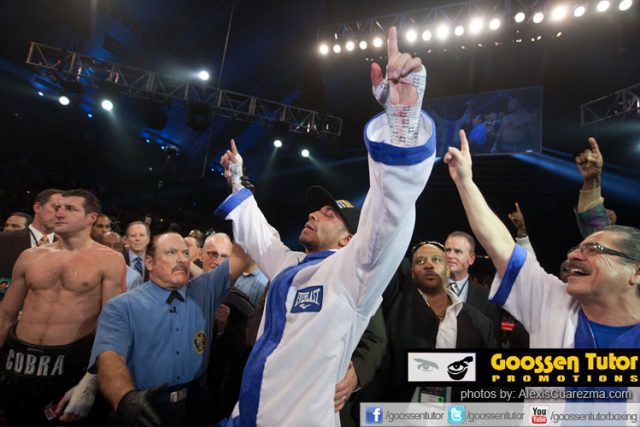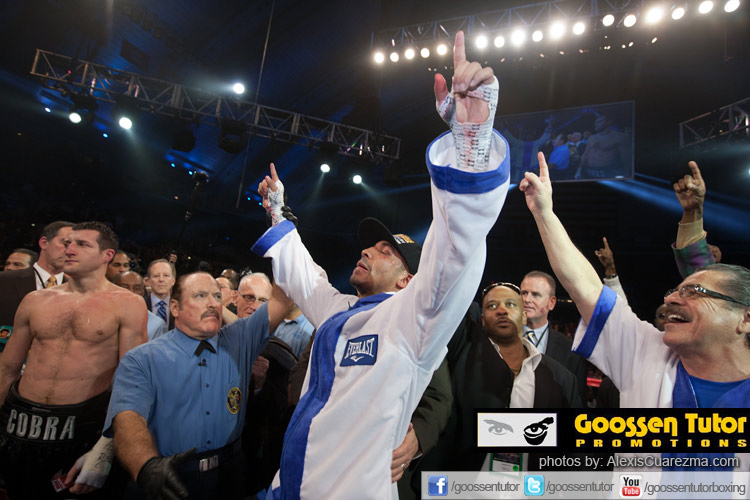 Now that Andre Ward reigns as the colossus of the super middleweight division, and stands ready to meet the top light heavyweight in the world, Chad Dawson, asking whether Ward is set to surpass Roy Jones, Jr. is becoming a reasonable question. Indeed, if the buzz on boxing forums is anything to go by, some fans think Ward has already overtaken Roy Jones.
The case of whether Ward will or has already surpassed the Roy Jones legacy hinges on Ward's accomplishments, but also more controversially on Jones' accomplishments. As anyone who is familiar with the career of Roy Jones knows, a considerable amount of ink has been spilled over whether it is as great as his boosters and Jones himself would like us to believe.
The Case for Andre Ward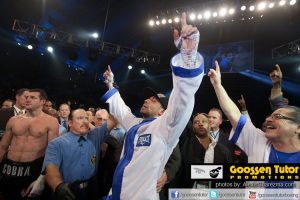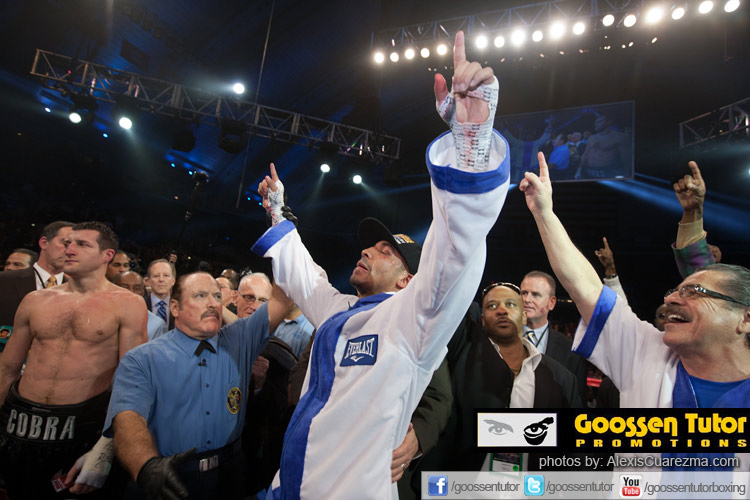 Ward's victories in the Super Six tournament provide the fodder for his claim to greatness. While none of those victories were by knockout, he beat Mikkel Kessler, Allan Green, Saiko Bika, Arthur Abraham, and Carl Froch, and most importantly he made beating them all look easy. Abraham was a well-established middleweight champion, Bika and Green were fringe contenders, and Kessler and Froch two of the best super middles out there. It was an impressive run of five fights in a little over two years, at the end of which Ward stood as the WBC-WBA Super Middleweight Champion.
Next up for Ward is a clash with light heavyweight king Chad Dawson. Most fans misunderstand this fight, thinking Ward is moving up in weight. In reality, Dawson is moving down to 168, and it is Ward's titles that are on the line. For the time being, Andre Ward is not following in RJJ's footsteps, and moving up to light heavyweight.
Roy Jones as a Middleweight
What makes the comparison between Andre Ward and Roy Jones so compelling is that it was at super middleweight that Roy Jones was at his most fearsome. Even though we have no idea what the next several years will bring to the 28-year-old Ward, he has a track record at 168 lbs, and that can serve as a basis for comparison.
I consider the Jones' championship period at 160 and 168 together, because they are so closely intertwined. No sooner had Jones captured the IBF middleweight title than he made his first foray to 168 lbs. He only defended his 160 lbs title once before making the jump to super middleweight for good. If anything, including his late middleweight period helps Jones' image.
Jones beat Bernard Hopkins to win the IBF 160 lbs crown in a cautious, tactical chess match. It was a win that would only come to look better as Hopkins went on to become one of the greatest middleweights of all-time. He defended it only once, against fringe contender Thomas Tate.
Going for the IBF 168 lbs title, Roy Jones whipped James Toney, and like Ward he made it look easy. His reign lasted for five defenses over almost two years, but during that time Jones feasted on fringe contenders and journeymen. After Toney, the best super middleweight Jones fought as a super middleweight champion was "Sugarboy" Malinga, a second-tier contender, and he fought Malinga before challenging Toney. Ironically, Jones would not meet another real middleweight contender until he fought Reggie Johnson in 1999, a fight at light heavyweight.
The Comparison
Both men had five fights in the space of roughly two years, and both men dominated in all of them. However, for Jones' record to compete with Ward's, we need to include his 160 lbs fights with Hopkins and Tate. Without Hopkins in particular, Jones looks more like Lucian Bute than Andre Ward.
After beating James Toney, RJJ's level of competition fell into the fringe contender strata or worse, as he took easy fight after lucrative easy fight. Worse, Jones could have been tangling with the other big super middlweights of the mid-1990s, especially with his hefty HBO financial backing, but chose not to.
That said, the two men have similar accomplishments at this stage of their career. Ward has defeated two top-tier contenders, two second-tier contenders, and two fringe contenders, and looked great doing it. At the general point in his career, Jones whipped two top-tier fighters, one second-tier contender, and four fringe contenders. Ultimately, I don't think anyone can argue Andre Ward is greater than Roy Jones just yet, but the man has plenty of time to make his case.
How Ward Can Top Jones
Where Ward can top Jones in the future is by avoiding the Roy Jones career pattern, already well-established by the end of Jones' super middleweight career. After bolstering his reputation with his stunning victory over James Toney, with his win over Hopkins looking better with each passing year, and with plenty of crowd-pleasing knockouts over lesser opponents, Jones enjoyed the full backing of HBO for whatever he wanted to do.
He thus chose the path of least resistance as a super middleweight, and was equally able to avoid the toughest challenge of the light heavyweight division, Dariusz Michalczewski, while unifying three of that division's belts. Even Jones' claim to a heavyweight title is dodgy, since he won a title from John Ruiz, a fringe contender who only had a belt in the first place because of political machinations enacted against Lennox Lewis.
Thankfully, Ward doesn't face a light heavyweight division as anemic as the one RJJ entered. Chad Dawson is already coming to him, Bernard Hopkins is still out there (mega-fight anyone?), and guys like Jean Pascal, Nathan Cleverly and Tavoris Cloud are at least the equals of Lou Del Valle, Reggie Johnson, Otis Grant and Montell Griffin. If Ward plays his cards right, he could clearly eclipse Jones' light heavyweight reign, and in so doing eclipse RJJ himself.