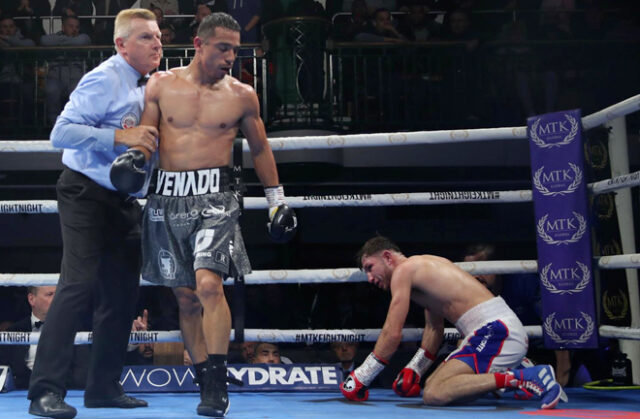 MTK promoted at York Hall, Bethnal Green, and the bill topper saw Isaac Lowe suffer heartbreak, dropped three times before being halted in seven rounds by ruthless Mexican, Luis Alberto Lopez.
The contest was a final eliminator for the IBF featherweight title, currently the property of Kiko Martinez, who iced Kid Galahad in six rounds last month in Sheffield.
Lowe had been steadily climbing the rankings with wins on several wins on his cousin Tyson Fury's undercards, while Lopez was on an impressive run of wins, defeating the likes of Andy Vences and Gabriel Flores Jr in recent times.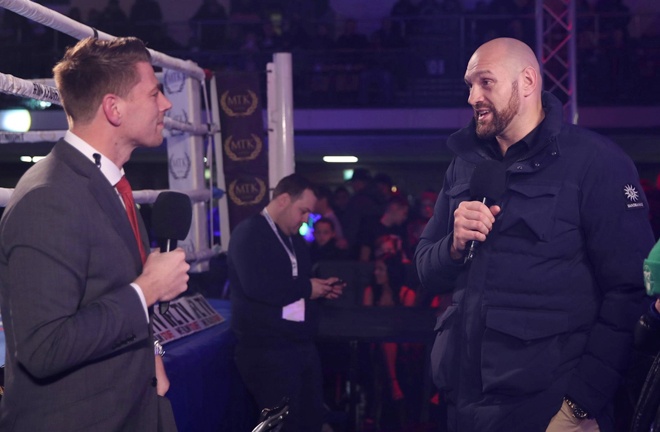 Lowe was dropped with the first punch of the contest, as Lopez detonated a sweeping left hand that felled the Morecambe man. Lowe beat the count, and then went to war, as both men swung for the fences in a wild opening frame where game plans went out of the window. The second saw more disaster for Lowe as he was decked for a second time in as many rounds with a massive overhand right catching a careless Lowe and felling him heavily. Lowe again rose and survived, and again displayed his own skills in landing clean shots on his opponents as he chased the fight once again. Lowe was ragged as he chased Lopez around the ring and ran into traps, but when he stuck to his boxing and used his feet, he looked effective, as he did in the third frame.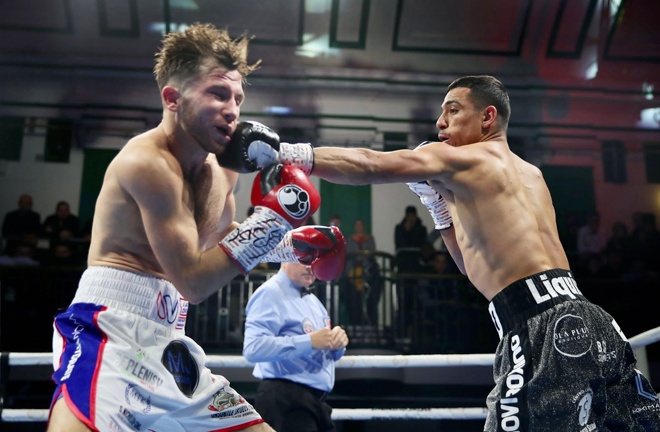 Lopez was just walking through his opponent, and although Lowe had another steady round in the fourth, Lopez clubbed Lowe with a big right in the fifth, and a left hand and right uppercut also found their mark. The Mexican was throwing shots from all angles, and it was the looping ones that were causing Lowe the most problems, but the home fighter was doing his best to keep the visitor at bay with a high work rate and punch output. The two went to war in the seventh, and again Lopez got the better of the exchanges, planting a wicked body shot and following up with vicious head shots that had Lowe on the canvas for a third time. This time he was in pain, and although he tried to beat the count, he attempted to rise at 'nine' and the referee had seen enough.
Former WBC flyweight champion Charlie Edwards, now under new trainer Joe Gallagher and operating at bantamweight, scored a superb second round knockout win against Jacob Barreto. Edwards has only fought twice since vacating his belt, but he made a statement here, with a single massive left hand landing square in the visitors face, and putting him down in the corner heavily, where he was never likely to beat the count.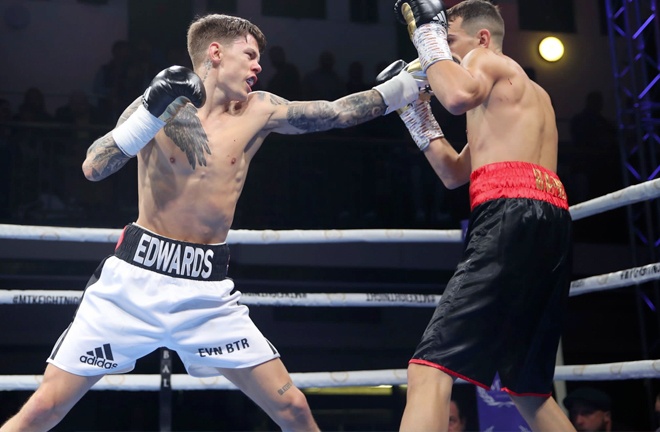 Shiloh Defreitas is a man to keep an eye on, and the welterweight notched win and knockout number two with a one round win over Dario Barosa. Barosa was down from a wicked body shot, and, on the resumption after surviving the count, Defreitas whipped in another shot to the mid-section, and the referee had seen enough just as the Croatian was forced to the canvas again.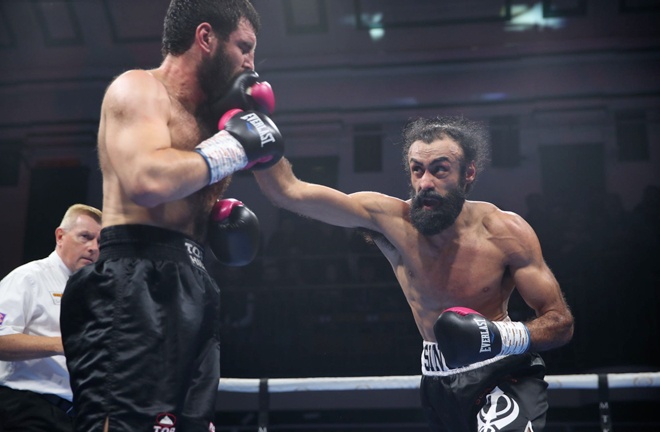 Well-backed welterweight, Elliot Whale made it win number five from as many contests, as he banked all six rounds against Miroslav Serban, while Inder Singh Bassi took all four rounds in his middleweight encounter with Vasif Mamedov.
Nina Hughes made her professional debut, and Essex native needed all six rounds to take a points win against the teak-tough Claudia Ferenczi, a veteran of over 100 contests. Hughes took a 60-54 win for referee Marcus McDonnell.