Bernard Hopkins Still Recreating his Own Story
When the opportunity to do a weekly column was first presented by ProBoxing-Fans.com webmaster and editor Jake Emen, my goal was to do something that even non-boxing fans could read and understand. I really wanted to be able to cast out to an audience big enough so that someone who doesn't watch the sport, or watches sparingly, can take it in and if not relate to the subject matter, at least relate to the fact that someone, somewhere does.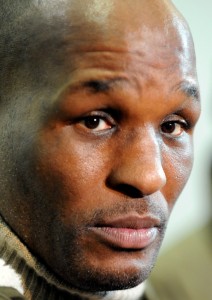 Like I've said before – boxing is the metaphor for life. And in a society where most of our forms of entertainment come at someone else's expense, this past Saturday night the sport they call "The Sweet Science" nearly turned into a stirring History class. And its professor you ask?
A 45-year-old ex-con, better known as "The Executioner" Bernard Hopkins.
The result will show that Hopkins fought to a draw with a Canadian, Jean Pascal in Quebec City. If you follow the fight game, you know that getting a draw on your opponent's home turf usually means that in reality, you probably won. I had Hopkins winning the fight 114-112 but I could see some having it even at 113-113 as the 12th round was close.
The desire to witness history has me somewhat bummed at the decision though. Just being able to come back from serving nearly 5 years in prison for robbery and assault at age 17, to not only come clean on the other side, but stay clean, is enough to applaud. To have the Hall of Fame career "The Executioner" has had makes the story even sweeter. To have been able to win a world title a month shy of his 46th birthday… man, the tale would have been full of more life metaphors than even I could jot down.
The fan in me hopes that Bernard will get his rematch and will have yet another opportunity to do something that has never been done or seen before. But the journalist in me knows that with politics, sanctioning bodies, contractual disputes, timing, and yes – age, there is the strong chance that he won't. And if he doesn't, that will be a shame.
I wish I were in the head of Hopkins when he was 17. Just a kid and standing in that courtroom being sentenced to prison as an adult. Did he have any idea what the next 56 months had in store? If he knew that he was going to pay his debt to society and survive in doing so? Did he know he'd be great?
At age 22, Bernard Hopkins took on his first challenge – to become proof that you can always come back from your mistakes and write a different ending to your story. The rest as they say, was history. At age 45, Hopkins took on the challenge of a fighter in his prime, on his home turf, to become the oldest man to ever win a major world championship. This time, the rest was only almost history.
You see, as the years pass, the record books will show proof of a fight that ended in a draw on December 18th, 2010. But that's merely the surface of an event that didn't seem possible 23 years earlier. And although fans were denied a certain record this past Saturday, there's no denying that boxing really is a metaphor for life and we're all in a fight to be great. I just wonder how close we are to our own history, and if like Hopkins, we'll get back up when ours didn't seem possible either.