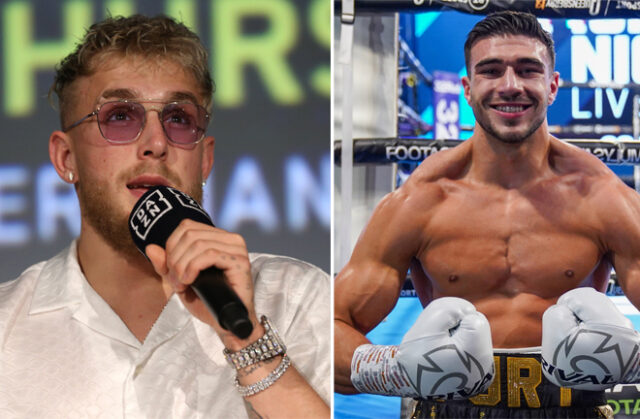 As unlikely as it may have seemed 12 months ago, a potential clash between Jake Paul and Tommy Fury seems more possible than ever with both parties interested in making the fight.
The potential match-up, first suggested by Tommy's brother and WBC Heavyweight champion, Tyson Fury on Twitter has gained increased momentum, especially after Paul (3-0, 3 KOs) swept aside Ben Askren inside a round in Atlanta last Saturday night in a fight which he claims did over 1.5m pay-per-view buys on streaming platform Triller.
The pair shared a social media back-and-forth last month, goading each other with a series of videos.
Despite two victories, Paul has been criticised for failing to fight a recognised boxer, having beaten fellow Internet personality, AnEsonGib on debut and former NBA star Nate Robinson in his second outing, as well as previous UFC fighter, Askren.
The 24-year-old said he was open to facing 'TNT', after his victory over Askren and has since reiterated that desire in an interview with ESPN's Max Kellerman, criticising the opponents Fury has faced in his five professional fights so far and revealing that talks had been held between the two teams.
"I think it's a great match-up and I think it would be a massive, massive fight," Paul told ESPN.
"The people that he has fought they have a combined record of something like 10 [wins] and 250 losses.
"So he's fought scrubs to make himself look good and people will say the same about me, but I've fought guys with winning records like Ben Askren and AnEsonGib.
"So I just think that would be an interesting fight. I think he's fought scrubs and I didn't know who he was until Tyson Fury his older brother was like 'oh, fight my younger brother.'
"There's talks about it. Our teams are talking and trying to figure something out."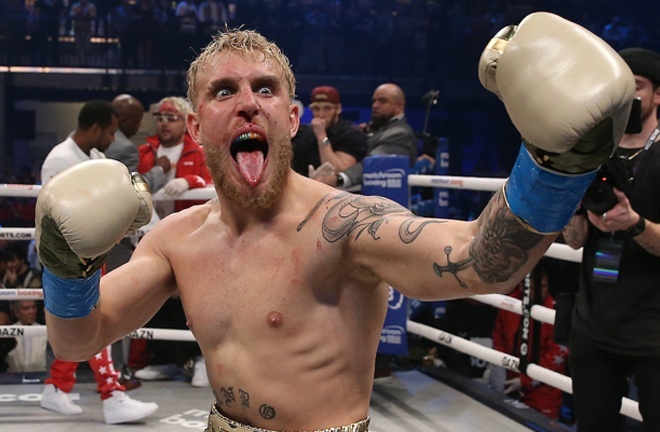 Fury's promoter Frank Warren said on Saturday he would be open to making the fight at a 50-50 split and urged 'The Problem Child' to back up his talk.
"Actions speak louder than words," Warren told iFL TV.
"I know Jake has this following on YouTube and he says all the right things, but do it.
"We want to make the fight, it's really easy; he takes 50%, Tommy takes 50%. Make the fight, let's get it done.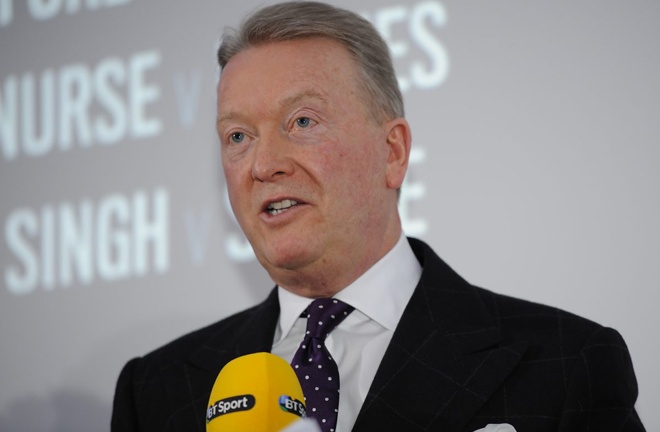 "Not a problem with us at all, get it on. Tommy wants it so stop talking about it and do it. That's the problem with these guys, they all seem to want to talk a lot. They say what they want to do and look for easy touches.
"Triller can do the worldwide TV rights and BT does the British ones, let's get it on. If you're not going to do it, stop telling people that you want it."
Fury (5-0, 4 KOs) has amassed a huge following himself, especially in the UK helped by his appearance on reality TV show Love Island with over 3m followers on Instagram alone.
The 21-year-old insists he would have no issue tackling Paul, who he says hasn't faced anyone that can remotely fight back.
"It's a play-about for me. It's a good fight for the fans, everyone wants to see him get annihilated, it'd give me a bit more exposure," Fury told talkSPORT Fight Night.
"Just send the contracts over, get in touch and we can make the fight no problem.
"It's not no big thing that needs to be talked about for a year long, it's not a big fight like Anthony Joshua vs Tyson, it's not on that level.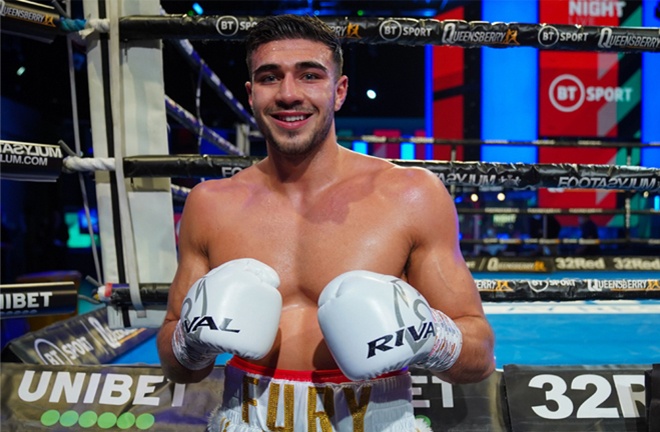 "We'll take the fight. If he sent the contract over tonight, it'd be signed and delivered straight back to him.
"All I see for that fight is easy money against an idiot.
"He makes YouTube videos for a living, he hasn't been hit in his face in his entire life, he doesn't know what it's like to take a shot.
I'm ready to give the people what they want. @jakepaul

— Tommy Fury (@tommytntfury) April 18, 2021
"I'd put my mother in with Ben Askren and my mother would chin him because he's no good, he's useless, he's a wrestler.
"UFC is not boxing. If you're gonna fight an MMA fighter you may as well fight a chef out of a kitchen because they can't fight, they can't stand up."
Does Paul vs Fury makes sense?
By his own admission, the Mancunian admits that due to his small amateur and professional career the fight would appear close on paper, with Tyson Fury himself believing that it would be an "even" affair.
Fury is taking things slowly in the early stages of his career and understandably so, but a clash with Paul, who has amassed over 20m subscribers on YouTube, would not only have huge financial and commercial incentive, but would undoubtedly fill up an arena and boost his own support and brand.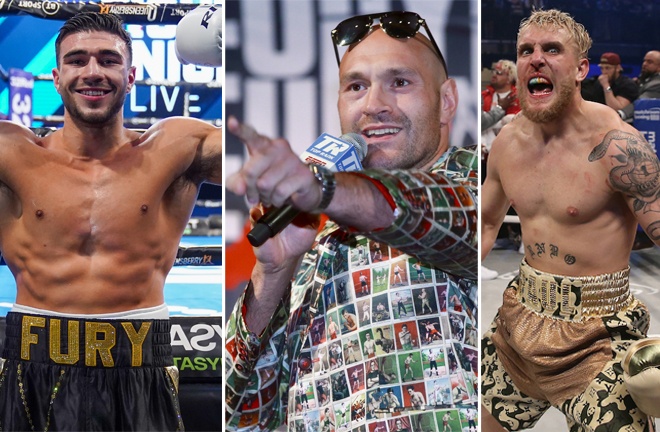 For Paul, it's a difficult task to match him with the lack of experience he has in boxing coupled with his enormous following meaning he is unlikely at this stage to face anyone with a significantly lower following with more pedigree in the ring than him.
Widely-recognised UFC stars Conor McGregor, Nate Diaz and Daniel Cormier, who he came face-to-face with at UFC 261 on Saturday are all on his radar and a meeting with Fury would also silence the doubters who have called on him to face a professional boxer.
Despite his ever-present critics, Paul's dedication to the craft can't be questioned having spent months training with former Cruiserweight world title challenger, BJ Flores and sparring professionals.
The eyeballs he's bringing to the sport makes him one of the most marketable fighters in boxing right now and a showdown with Fury, especially in the UK would generate substantial numbers.