"I was arrested at the beginning of 2014 I think, in the middle of 2014 or something. I was arrested for something that wasn't me sort of thing. And it dragged on. To be honest with you, after that's when I thought I'm getting out of Banbury because I'm in the wrong place.
"I just wanted to get out of there. It dragged on for a couple of years and I just sort of put it to the back of my mind because I just thought it was going to go away. I got convicted, wrongly convicted."
Joe Jackson Brown bobbed and weaved the shadows that lurked over him after arrested in 2014 until he got convicted in January 2016. Brown entered Her Majesty's Prison as a 3-0 undefeated boxer but now it was four walls of concrete that surrounded him instead of the ropes.
Brown returned to the ring after his release, and after his coach, Kev Lilley pleaded with the BBBofC [British Boxing Board of Control] to not revoke the young man's licence as he believed Joe had a lot to give to the sport and likewise the sport to Joe.
With his licence intact Brown made his in-ring comeback after prison on the big stage. In the opposite corner was Vaidas Balciauskas but it was the show which was the headlines. Chris Eubank Jr and Renald Quinlan were the main events. This time it was the referee who played the role of the judge and scored the fight as a Brown victory. A different story to the last judge he faced.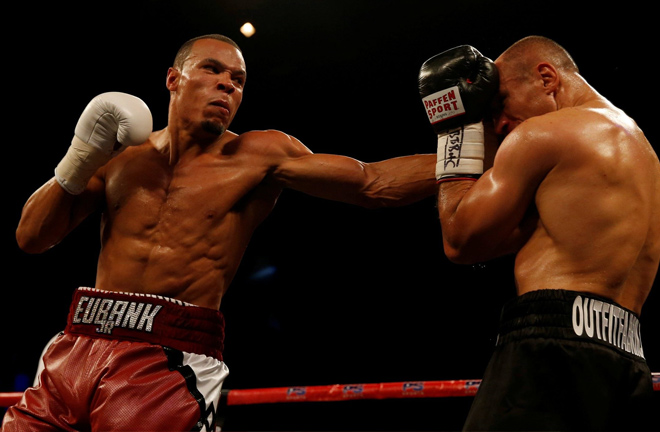 Just five months after his comeback it was yet another Chris Eubank Jr undercard, when he fought Arthur Abraham, now it was a new opponent and a new weight class as Elvis Dube stepped up to the challenge.
"I fought at 12 stone; it was the first time I did Super-Middle. I didn't compete very well, I thought I fought pretty shit really and yeah I don't know if it was the situation or a bit of ring rust, I don't know. It was the fittest I've ever been for that fight but it was the worst I've ever performed.
"I don't really know [what went wrong], training went well. So I don't know if it was the night like I said ring rust or just maybe getting down to 12 stone. I don't really know, I'm not too sure. But we experienced Super-Middleweight."
Joe has had a love/hate relationship with boxing dating back to when he very first started boxing aged 12. Brown started boxing because he was looking to lose weight after being wheelchair-bound when he was 11 years old.
"When I was 11 years old I had a tumour on my back, on my lower spine. So they had to operate and I was in a wheelchair for a few months, so I got a little bit chubby obviously being young. So I got into boxing and was boxing from about maybe 12 to 16.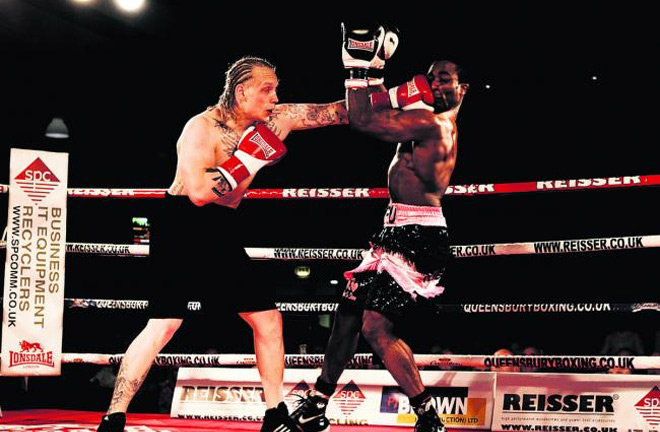 "I sort of got fed up and started weight lifting, weight lifting until maybe 18, 19, and then got back into boxing to get fit again. I got back into boxing and it just took off I guess, I fell in love with it again really."
Struggling to get bouts as an amateur whilst he dipped his toes in and out of boxing Brown realised it was the professional ranks where he could see a future for himself.
"I just wanted to go pro anyway because I was struggling to get the fights I wanted. So, I wanted to go pro and just see what I could do. And then it was in 2014 I just got in contact, one of my friends is good friends with Darren Barker, and he put me in contact with Kev [Lilley] and got me down there for a day, and that was it. Got down there, and then eventually I ended up moving down there, and yeah just took off from there really."
July 2017 was the last outing Brown had, the night he beat Elvis Dube, after once more finding himself in a battle with boxing. As aforementioned, a love/hate relationship.
"Well, Carl Greaves, he was my manager at the time and we were going to put on a professional show at Banbury and I broke my rib just before that, about two weeks before that I broke my rib sparring. Then I came back from it, and then I sprained my ankle. Then I've come back from that, and I took a fight, Carl got me onto the Ultimate Boxxer. I started training for it late. I think maybe September 2018 I started training for it, getting ready.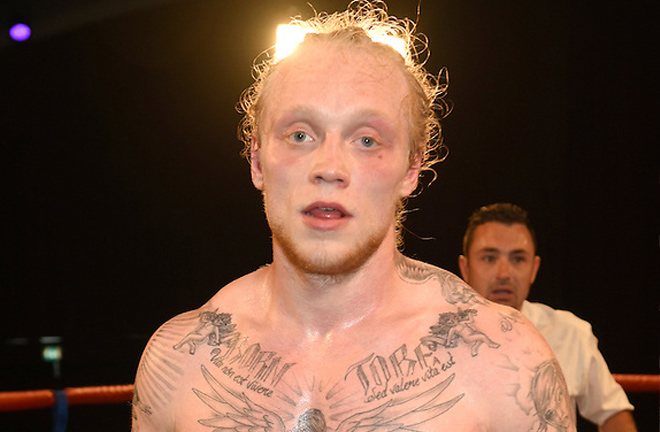 "I just don't know, my head wasn't right, obviously, from all the setbacks I wasn't making any money. It just sort of like it just got me a bit down, I just thought you know boxing's not for me anymore, and I took a step back.
"I took a step back, started coaching, training people, and just for fitness and stuff. And then I got into training at a fighting gym, coaching down a local MMA gym teaching a boxing class. I started doing that, and then it just sort of like I'm like what am I doing? I should be competing myself, and that was it.
"So I found love again. That's it, I want to get back competing. I'm 27 now, I'm nearly 28, so I want to get back. The lads in the gym are all doing brilliant, all doing really well. And just yeah, made me a bit hungry again."
Driven by the success created in the Fight Farm gym which has now been continued, and is ever-growing, in the Newlands gym with Kev Lilley in charge. But, it is the success of WBO European Middleweight champion Danny Dignum and the Southern Area Light-Heavyweight champion Danny 'Darko' Egbunike that spurs Brown on in particular.
"Danny Dignum and Darko, yeah, it's an inspiration to train with these guys. Danny Dignum turned pro probably a year after me, obviously, he's had an unbelievable amateur career, but he turned over, yeah, I think it was 2016 I think he said, or maybe 2017. But I think it's 2016, late 2016, and yeah look where he is now, it's unbelievable. Obviously, he's got unbelievable talent, same as Darko. And even Darko, I think he turned in 2017 and look where he is.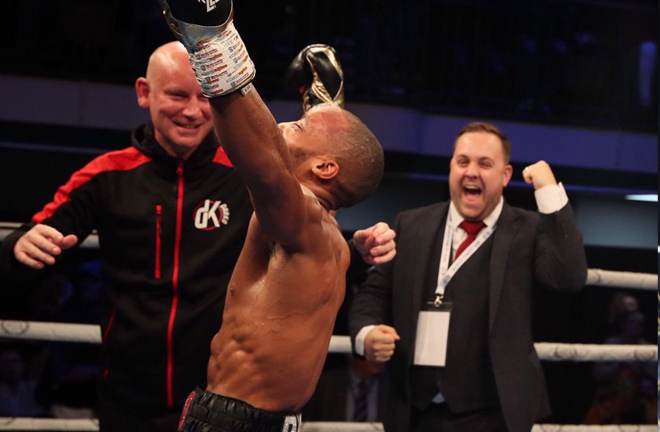 "For me, it's not like I want to be where they are or something like that. It's just I see it and I think if I don't give it a go now and see what I can get, I might not even be able to win a Southern Area title. But if I can give it a go and maybe win a Southern Area title, amazing! At least I gave it my best shot, so that's what I need to go back and do, at least for myself I think."
The future goal for Joe Jackson Brown now is to return to the ring almost three years since he last stepped through the ropes. Age is on his side and he undeniably has the talent to be a welcomed addition to the domestic scene however Brown needs to stay dedicated and in love with the sport.
"I just want to get back competing obviously and if I can keep getting better, and keep improving, I think that's my goal is to compete and see where I can get. And like I said if I get somewhere brilliant if I don't it's not the end of the world. It's just yeah, I wanted to give it a go and like I said and just see what I'm capable of really.
"Like how do I know? I don't want to be one of those people like I should have done it. I want to go and do it, and I'm at that age now where it's like I got a chance, I'm still young enough I can still go and give it a good go, maybe get somewhere. And if I don't, at least I did give it a good go. So, that's my plan.
"The thing is obviously because of the injuries and stuff, I don't want to get my heart set on a date and then not happen because of what's going on at the minute. It's quite likely that will happen, so I'd rather tick over, be fit, keep steady, keep doing good. And then if I get a date, I get a date. The sooner the better."