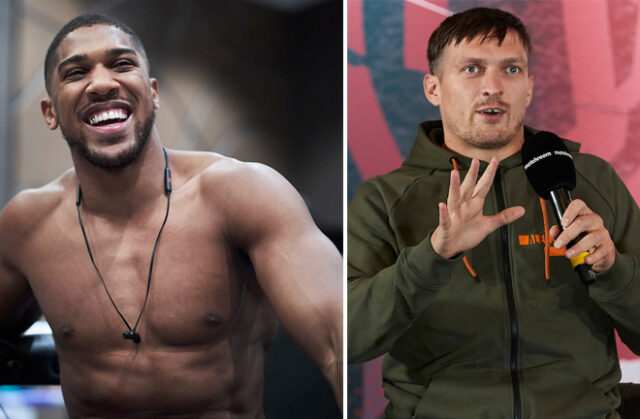 The World Boxing Organisation (WBO) have set a deadline of 48 hours for Eddie Hearn to provide proof that a deal between Anthony Joshua and Tyson Fury can go ahead, or otherwise will order Joshua to face Oleksandr Usyk.
Joshua and Fury appeared on the brink of securing an undisputed Heavyweight title showdown in Saudi Arabia on August 14, but that now appears in jeopardy after Deontay Wilder was ordered to face Tyson Fury for a third time by a retired judge on Monday.
The WBO cooled their demands for unified WBA 'Super', WBO, IBF and IBO titlist, Joshua to face mandatory challenger Usyk, with the Brit pressing ahead to face WBC champion, Fury, instead ordering the Ukrainian to face Joe Joyce for the interim crown.
However, the governing body issued a "Show Cause" notice on Wednesday in a letter sent to AJ's promoter Hearn with a 48 hour deadline to provide proof that a deal can still be reached for the British rivals to meet or otherwise negotiations will be ordered between Joshua and Usyk.
The letter from Luis Batista-Salas, chairman of the WBO Championship committee was sent directly to Hearn and published on the WBO's website and read:
"Please be advised that on Monday, 17, 2021, the World Boxing Organization (WBO) was advised that the arbitrator presiding over Tyson Fury/Deontay Wilder rematch clause dispute rendered an "Award" granting Deontay Wilder injunctive relief and ordering Tyson Fury to participate in a rematch… on or before September 15, 2021.
Show Cause Notice – WBO Heavyweight Champion Anthony Joshuahttps://t.co/pkl0BqJj9w

— WBO (@WorldBoxingOrg) May 19, 2021
"The award issued by the arbitrator is binding and enforceable between the relevant parties.
"Conversely, as you are aware, on January 29, 2021, the WBO World Championship Committee ordered the commencement of the negotiations for the Interim Heavyweight Championship Contest between Usyk/[Joe] Joyce to keep the division active and to seek the protection and safeguard the rights and interests of Usyk and the remaining WBO Heavyweight Contenders considering the potential Undisputed Heavyweight Championship bout between Joshua/Fury.
"Such ruling was subject to very specific conditions, including but not limited to the WBO Championship Committee's right to issue any further ruling or determination deemed necessary, helpful, and convenient to establish the purposes, policies, and intent of the WBO Rules and Regulations.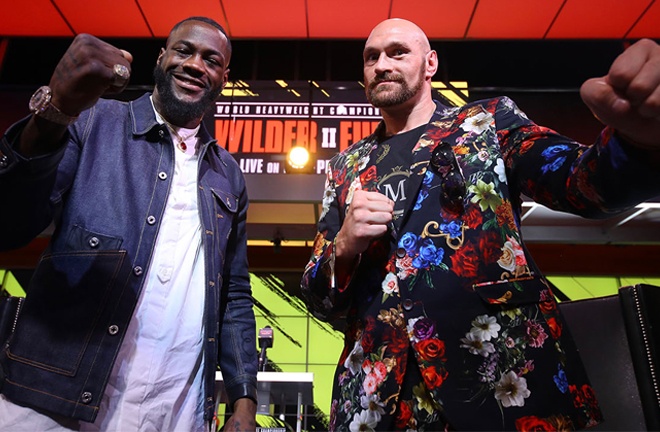 "It is hereby ordered to "Show Cause" within the next 48 hours upon issuance of this order as to why the WBO World Championship Committee shall not order the commencement of negotiations between Mandatory Challenger Oleksandr Usyk and WBO Heavyweight Champion Anthony Joshua immediately.
"Be advised that failure to comply with this order will constitute a waiver of all rights hereunder and with the Committee proceeding accordingly without a further summons and/or hearing."
View this post on Instagram
Fury's promoter Bob Arum told ESPN on Monday that Wilder would not be granted a step aside fee and confirmed that the Allegiant Stadium in Las Vegas has been reserved for July 24.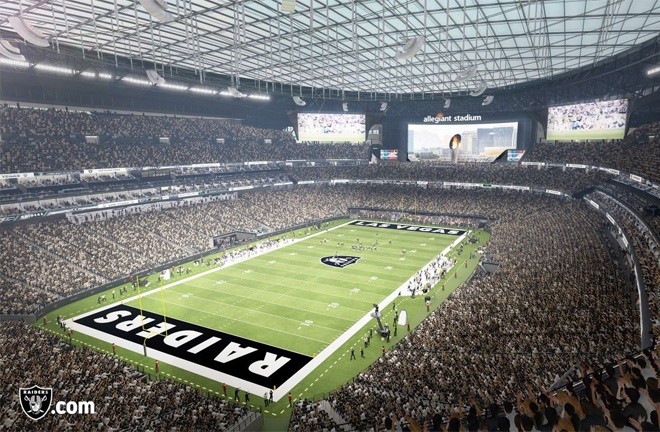 Wilder's new trainer Malik Scott stated on Instagram on Tuesday that the Alabama man would not be accepting a fee to move aside, however Fury claimed on Instagram on Tuesday that his rival had rejected an offer of $20m to step aside.
More to follow…