Anthony Joshua (20-0,20KOs) the IBF, WBA & IBO champion will take on the WBO champion Joseph Parker (24-0,18KOs) this Saturday night (31st March) live at the Principality Stadium in Cardiff. A huge showdown with both fighters putting their heavyweight world title belts on the line in a much-anticipated fight.
The main talking point building up to this fight is how Parker will be able to adapt and mentally cope with fighting in front of 80,000 people. Will the pressure get to him? The 26-year-old has done it on a much smaller scale. It will be interesting to see how he copes come Saturday night. Does this give Joshua the psychological advantage going into the fight as Joshua has experienced fighting in front of a big audience in previous fights. Questions will be answered come Saturday night that is for sure.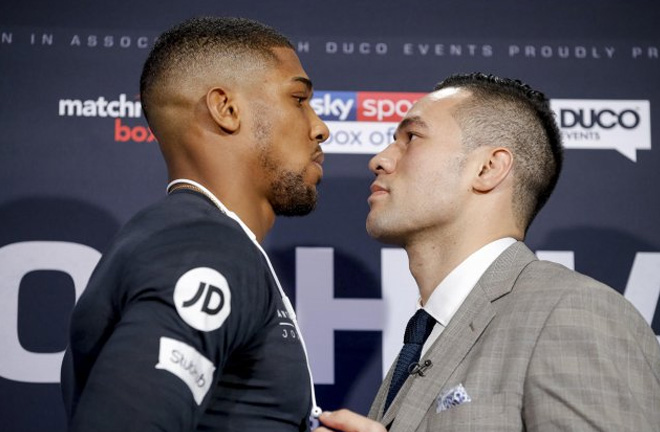 What makes this fight so intriguing is the fact that these are two undefeated heavyweights. Both fighters putting a lot at stake, stating they cannot afford to lose this fight. Anthony Joshua speaking to Sky Sports:
"For me personally, I can't afford to lose and he says he's not giving his belt up, so when we come head to head it's going to be an unbelievable fight."
They both possess explosive power and speed. Likewise, they both have confidence in themselves to pull off an emphatic win in spectacular fashion, stating it will have to take something extravagant to knock them out. Both fighters approach this fight in immaculate condition. Joshua looked leaner, as expected after weighing a career-high 18st 2lbs last time out and Parker, who is unbeaten in 24 fights, looked light on his feet. The winner will likely face Deontay Wilder, and can potentially make history by becoming the first undisputed heavyweight champion in almost two decades.
Predictions
It is very difficult to predict a winner for this fight since both fighters on paper can win this. I am a huge admirer of both fighters. However, the 26-year-old (Parker) chin has not been tested fully. Boxing fans around the world feel Parker has not fought anyone of Joshua magnitude. Parker speaking to Sky Sports said:
"I'm young, hungry, fit and strong. I've got my speed back and I'll show you on Saturday."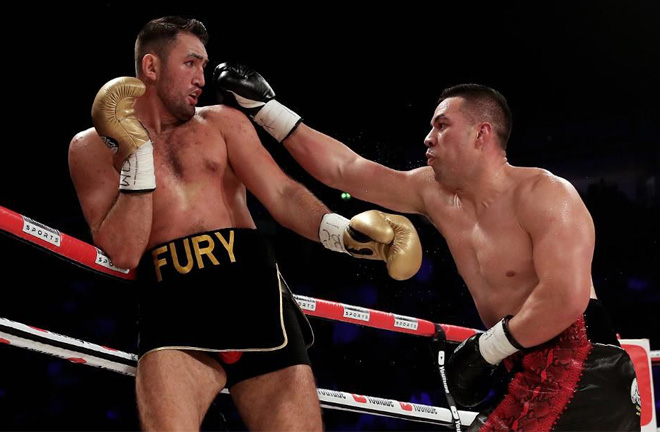 Furthermore, it will be fascinating to see how he responds when Joshua hits him with a clean shot. However, it is fair to say there's a lot at stake for both fighters especially for Anthony Joshua because he is very close to achieving his goal of becoming undisputed heavyweight champion of the world and is popular within the UK fans.
Moreover, if I had to choose a winner I will go with Joseph Parker in the 7th round. I like the look of Parker, he seems very calm and I believe he can pull off one of the biggest upsets in world boxing. The 26-year-old will need to put on an impressive performance to take Joshua out. However, if the fight goes into the later rounds I will favour Anthony Joshua in the 10th round. This fight can go either way, this is what makes this fight so exciting.
What are your predictions? Let us know below!