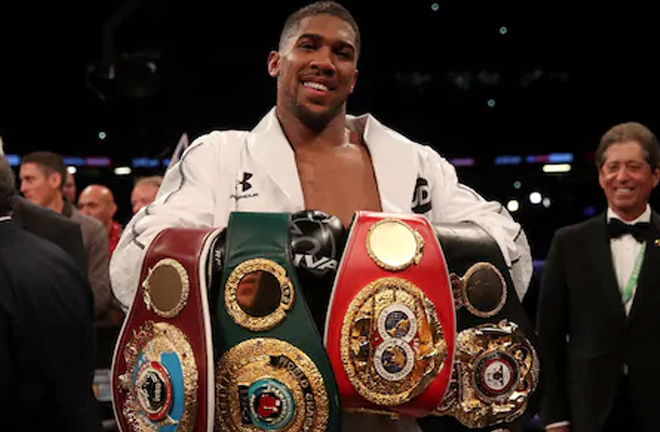 Matchroom promoter Eddie Hearn remains confident that Anthony Joshua's unification clash with Deontay Wilder will be agreed. However, he stated a decision could be made in the "next few days".
Negotiations are ongoing between Matchroom Sport chairman Barry Hearn and Wilder's co-manager Shelly Finkel in New York on Friday. Moreover, Joshua is determined to have home advantage for a battle against Wilder for all the world heavyweight title belts.
Joshua-Wilder could be agreed sometime this week
A date and venue is still undecided for the blockbuster bout, however Wembley has been mentioned as a potential location. Furthermore, Barry Hearn hopes a decision can be made sometime week.
"I think the bluster is gone and we're now at the stage where there's real decisions to be made. I am hoping in the next few days," he exclusively told Sky Sports. "I'm very happy to say I've done my bit.
"Eddie and his team take over, as always, and the last word comes from the man himself. Wherever we go, it has to have the approval of AJ, because he's the main man."
Hearn: We were close to agreeing a fight with Povetkin
Promoter Eddie Hearn recently revealed he was close to agreeing an alternative fight with Alexander Povetkin for September and Joshua-Wilder could be scheduled for early next year, if the British star firstly takes a mandatory WBA title defence against the Russian.
"We want to do the fight in the UK," Eddie Hearn told Sky Sports. "I don't think they are too keen to do the fight in the UK, but I think they are slowly realising that without Anthony Joshua, the future is not too bright and rosy for Deontay Wilder.
"He wants the fight, we want the fight. Time is running out, because we need to let the WBA know and Alexander Povetkin know if we're fighting them in September.
Joshua wants to fight
"At the moment, it looks like we are. I think this fight with Wilder could get agreed in the next couple of weeks. I think it will get agreed in the next couple of weeks and probably signed.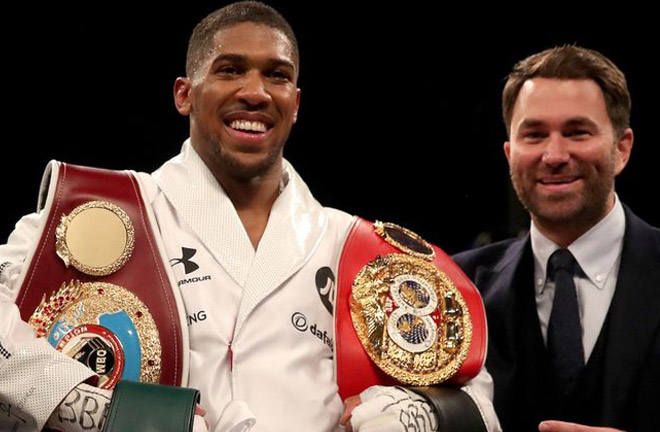 "It's just a case of whether that fight happens in October, November, September, or we do it in February or March next year. Either way I do think it will get agreed. It's just a timescale thing now."
With US television networks still waiting to see if Saul 'Canelo' Alvarez and Gennady Golovkin can settle on a September rematch. However, Hearn must also weigh up the remaining dates. He is hopeful the rival champions will meet in an outdoor venue in London.
He said: "The US TV networks are going to get a pay-per-view fight in the USA from the UK. Timings – that would have to be with the time difference.
"The venues for us. We would like to do that, probably in London, and outdoors as well.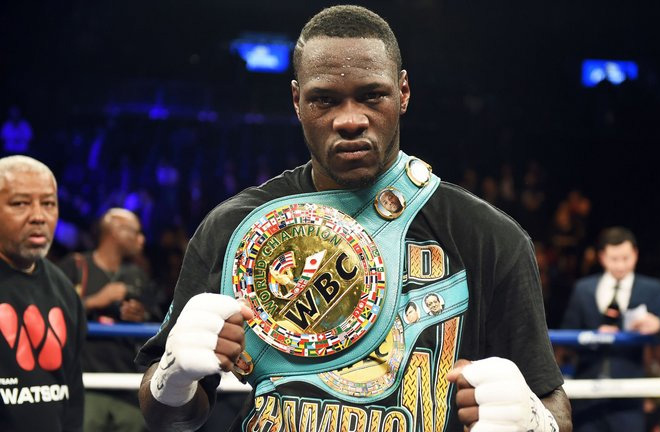 "But everybody is at least talking, and genuinely when everybody wants the fight, and the communication is good, you get there in the end.
"It's just a case of whether you get there, or whether we jump to fight our mandatory in Povetkin, and then Wilder next."
Let us know your thoughts in the comment section below.