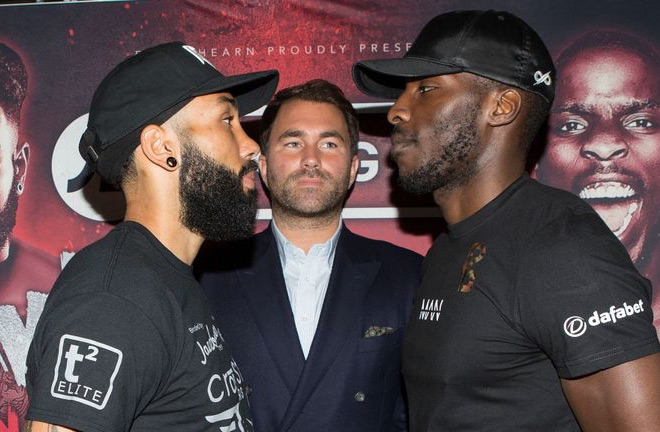 'The Sauce' Lawrence Okolie will challenge the unbeaten Swindon fighter Luke Watkins in the headline fight in JD NXTGEN at York Hall, on Wednesday evening, live on Sky Sports.
Okolie expects it to be a much harder test than his last fight against London rival Isaac Chamberlain and even though he thinks Watkins will show "championship heart and championship grit", he is predicting a knockout.
"It depends on if he's made improvements – and I think every fighter makes improvements in camps – but if he has the same tendencies we've seen in previous camps, it'll be over in around five or six rounds," he told Sky Sports News.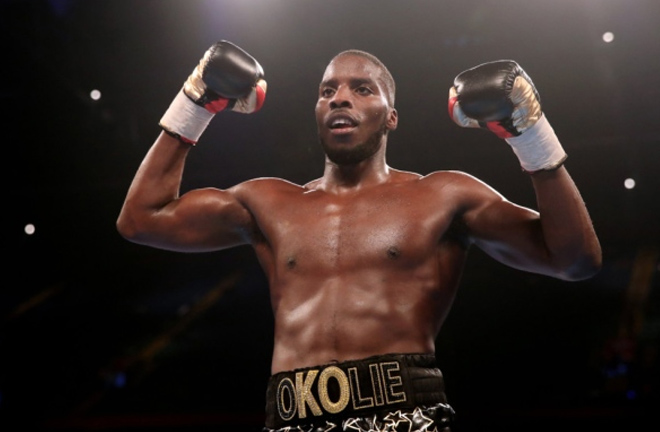 "But if he shows his championship heart and championship grit then it could be over a little bit longer… 100 per cent.
My main thing isn't to see if I can knock him out, it's when and if I take any damage on the way."
Okolie will impressively be making only his ninth professional fight and has warned Watkins there would "no hype needed" once the champion agreed to put his title on the line in east London.
Furthermore, Isaac Chamberlain expects old foe Lawrence Okolie to "come out the blocks fast" and stop Luke Watkins to become Commonwealth cruiserweight champion.
"From what I've seen from Luke Watkins, he is a late starter and we know Okolie comes out of the blocks fast. If it goes that way, I see Okolie finishing in the first six rounds.
"But, if that doesn't happen, it will turn into an ugly slug. If Okolie doesn't take him out, he will become scrappy and so will the fight.
"I don't really care who wins, to be honest. It would be good if Watkins does beat him, then I can beat Watkins, that would be crazy."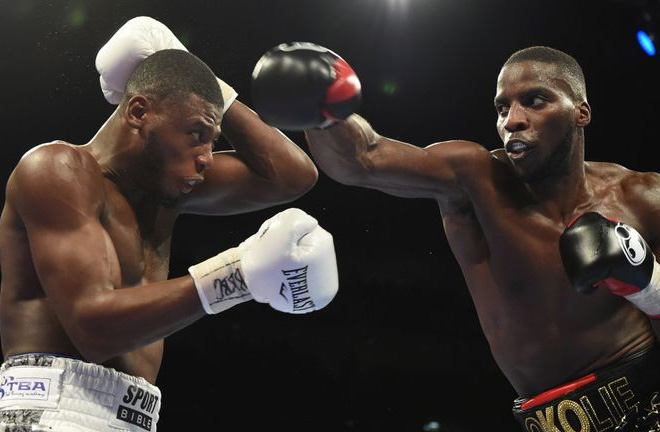 Moreover, Chamberlain turned down the chance to be on the York Hall undercard. The Brixton man is working to get back to full fitness alongside new coach, the renowned Carlie Carew.
The fall-out with uncle Ted Bami left 'Chambo' searching for a new man to work with. The 24 year-old even travelled out to Gambia to meet up with Carew at the start of April.
"He trained Mark Prince among others and was under the tutelage of Eddie Futch," he said.
"He went to America then Gambia, so I tracked him down. I got his number from Mark Prince, and he told me he was out there, working on charity and orphanages out in Gambia.
"He didn't really want to get back into coaching again, so I flew out to see him. I wanted to spend some time with him, get us both on the same page and of course. I was doing some charity work, helping them as well.
"My knee is OK but I don't want to take any risks on something like that. It needs to be done slowly because I don't want to go backwards, I am looking forward. I know the 100 per cent Isaac Chamberlain beats all of them. It's just up to me to make sure I can set this up."
Let us know your thoughts on this one in the comment section below.
Comments
comments