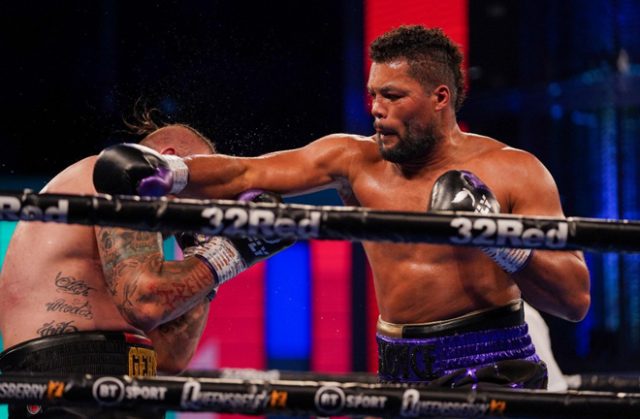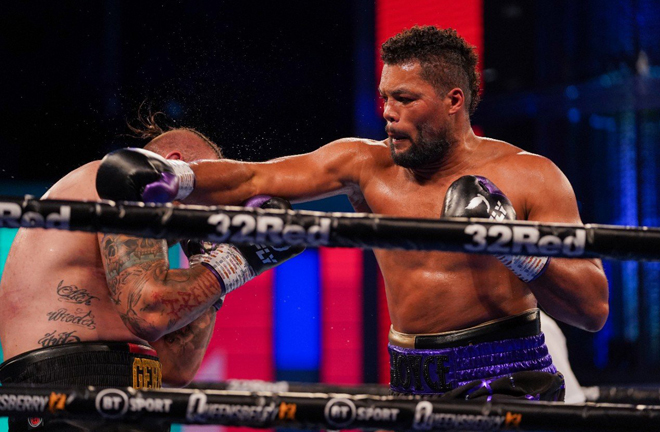 Joe Joyce kept on course for an October meeting with Daniel Dubois with a dominant third round stoppage of Michael Wallisch at the BT Studios.
Joyce (11-0, 10 KOs) hadn't fought in just over a year since a July 2019 points win over former World title challenger Bryant Jennings and was keen to shake off the rust ahead of his scheduled October 24 blockbuster with Dubois and the Putney man did just that.
Heavy shots were exchanged from the first bell, and Joyce was caught by several overhand rights, as he started pedestrian like.
The 'Juggernaut' did get into his groove towards the end of the round with good solid combinations that earned the German's respect.
Wallisch (20-4, 13 KOs) began the second all guns blazing, but Joyce controlled the tempo and slowed his opponent down with good body work.
Joyce was chopping the tree down off a hard jab, and a big body shot followed by a thudding right hand to the top of the head dropped the visitor to the canvas, where he took the count and resumed hostilities.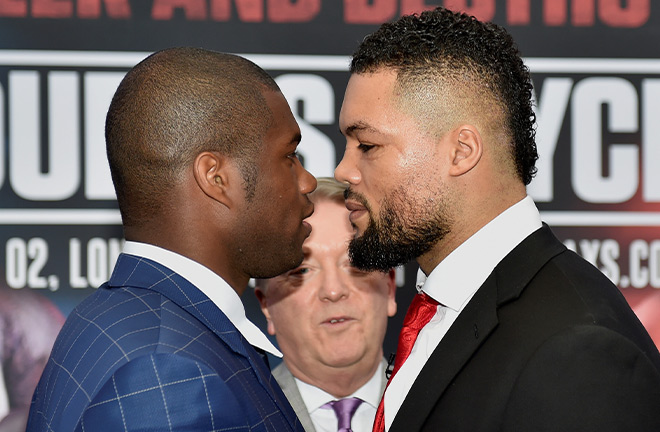 The end was a matter of time in coming though, with a meaty left hook at the beginning of the third dropping Wallisch to the canvas. He again bravely rose, but on the resumption Joyce rifled a right hand to the head, followed by a left to the body which again sunk Wallisch and referee Ian John Lewis had seen enough.
Joyce, 34, had a training camp without regular trainer Ismael Salas, who resides in Las Vegas and was happy to come through the Wallisch fight unscathed.
"I was happy to get the ring rust off and work on the things I was doing in training," Joyce told BT Sport post-fight.
"I'm a bit portly round the middle and it's been tough during quarantine and lockdown, but I got back to boxing training and it felt good to get back into the ring.
"I'd like to get back to Las Vegas as soon as possible to work with Ismael Salas so then I can get back to the Latin and Cuban style that I love."
Dubois must now beat Eric Pfeifer on August 29 at BT Sport Studios to seal his anticipated clash with Joyce
A spirited affair for the Southern Area Super-Bantamweight title saw Chris Bourke (8-0, 5 KOs) outwork Ramez Mahmood (11-1, 2 KOs) to take a deserved points win.
The quality shots seemed to come from the Streatham man throughout, but 'The Mathemagician' was doing enough to make it a contest of what you like until around the halfway mark, where Bourke started to take control with his higher work rate and higher quality of punches.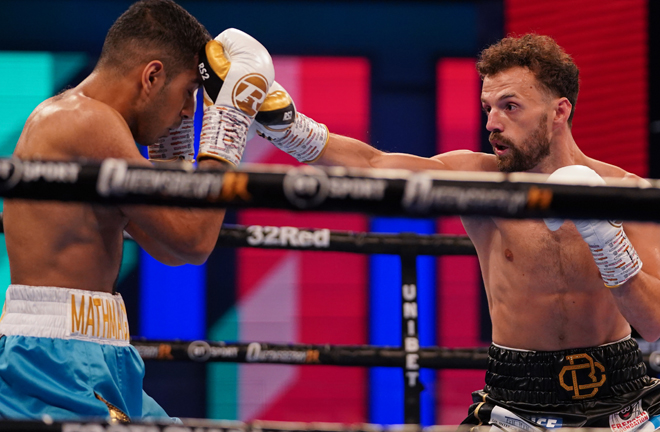 The 26-year-old did increase his output in the ninth, but it seemed a little too late of an effort, although he left everything on the line again in the final round in an attempt to snatch something from the fight.
In the end though, Bourke had done enough to earn a 96-94 verdict from referee Bob Williams to become the new champion.
Denzel Bentley (13-0, 11 KOs) and Mick Hall (15-3, 2 KOs) went toe-to-toe almost immediately in their Middleweight contest, but '2 Sharp' ultimately ground his opponent down to force a corner retirement at the end of six rounds.
It was competitive action from the get go, but Bentley's punches had much more volume on them, thus causing a lot more damage than Hall.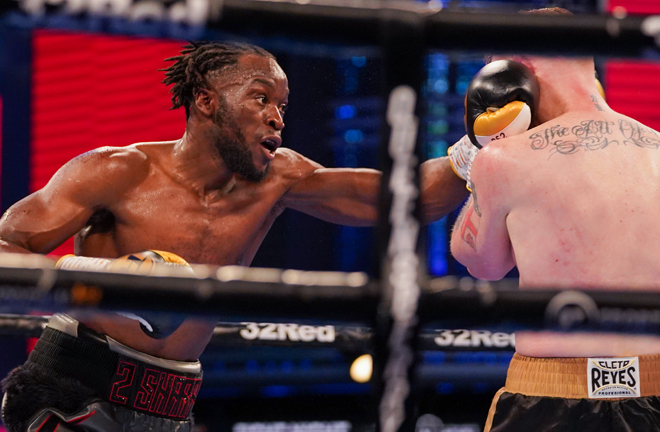 Big lefts and rights at the end of the third round were energy sapping punches on Hall, and the Preston man struggled to keep up with the pace set by his Battersea foe.
Bentley was relaxed and enjoying himself and in the fourth he landed single, hurtful shots to Hall, who was now bruised by his left eye.
The 34-year-old though took advantage of his opponent taking a breather in round five, having success of his own.
Bentley got back to his task in the sixth and he dominated Hall by mainly trapping him on the ropes and teeing off, with referee Steve Gray taking a close look at the action.
At the end of the round, Hall's corner had seen enough and made the correct decision to pull their man out of the line of fire.
Louie Lynn (7-0, 6 KOs) remained unbeaten, but could have easily been disqualified in his second round stoppage win over Monty Ogilvie (9-2, 1 KO).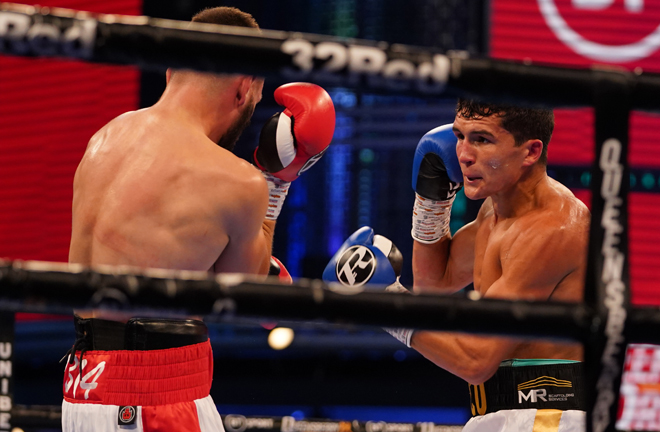 'Loco' put in an impressive display, knocking his man down three times in total, but two of the three knockdowns could arguably have been overturned after the 24-year-old had his opponent when he was down.
Super-Lightweight prospect Henry Turner (3-0) scored a knockdown, but had to settle for a 40-35 win on the referee's scorecard against the tough Chris Adaway (10-68-4, 1 KO).