It was a New Years' Eve treat for boxing fans, as Tokyo, Japan hosted a night of championship action.
At the top of the bill, it was a battle of multiple-weight world champions, and four-weight world champion, Kazuto Ioka, stopped three-weight king Kosei Tanaka in eight absorbing rounds to retain his WBO Super Flyweight title.
Tanaka landed with a right hand almost immediately, and was firmly on the front foot in the opening frame. Ioka was in a relaxed mood though, and put together decent combinations and an impressive jab in what was a pretty even first round. 
Tanaka established his own jab in the second, and was getting through with some solid punches to which Ioka replied in kind, with a stiff right hand over the top finding the mark. 
Both men were mixing their attacks to both head and body, and a flush right hand from Tanaka possibly nicked him the third.
Tanaka was certainly upping his work rate, and was catching Ioka with more and more right hands during the fourth, but the champion was more than happy to stay in the pocket and wait for his opportunities, and his sharp combinations and jabs bloodied Tanaka's nose.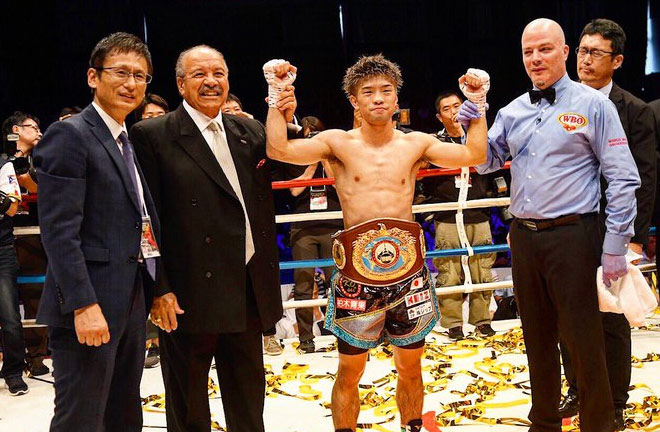 Ioka was steadily walking his challenger down, and a hard counter left hand flattened Tanaka at the end of the fifth, and the Nagoya native did well to get up and clear his head in the break between rounds. 
The knockdown gave Ioka even more confidence than before, dropping his hands and showboating, while getting off several eye catching shots, and yet another counter left hand had Tanaka on the canvas again as he got careless midway through the sixth. 
Tanaka was struggling to pin Ioka down, and was eating a lot of shots on the way out as a result, but it didn't deter him from attacking. 
The pace was relentless, and it was another counter left that saw the end of the contest. This time it was a much more powerful shot, and Tanaka was stunned and out on his feet, and the referee made an excellent decision in stopping the fight in the eighth.
Former WBC Flyweight champion, Daigo Higa, returned after a draw in his last bout to score a dominant fifth round knockout of Yuki Strong Kobayashi to win the WBO Asia Pacific Bantamweight title.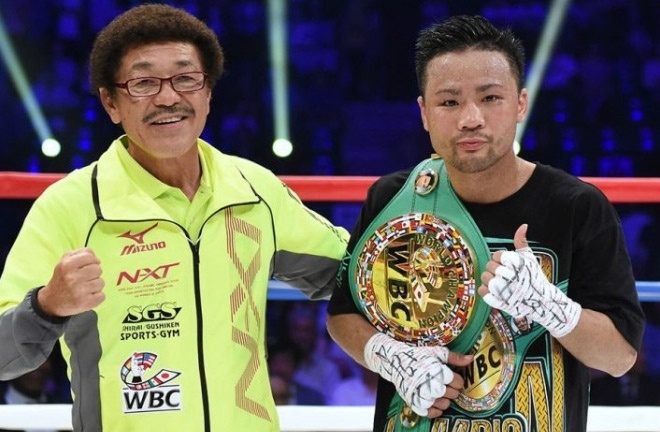 At Super Flyweight, Yuki Nakajima and Toma Kondo fought to a majority draw over eight rounds. One card had Nakajima a 77-75 winner, but two 76-76 verdicts ensured the pair couldn't be separated.
Ryohei Arakwa took a six round decision win over Wolf Nakano, also at Super Flyweight, by three identical scores of 57-55. At Flyweight, Kei Fujita moved to 2-1 as he scored a fourth round stoppage of Yoshiki Horimoto.