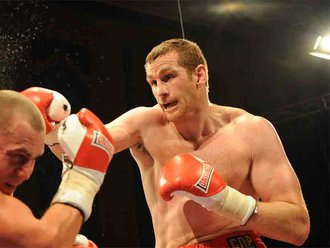 Is David Price ready for a Klitschko?
David Price is a man-mountain from Liverpool. Standing at 6'8″, the Englishman's stature is as imposing as it gets, even in the heavyweight division. Size is a critical factor in the land of the modern giants, but it is not everything, just ask Nikolai Valuev. Right here we'll evaluate David Price's chances at facing and conquering one of the Klitschko brothers, in the latest edition of our ongoing Klitschko readiness rating series.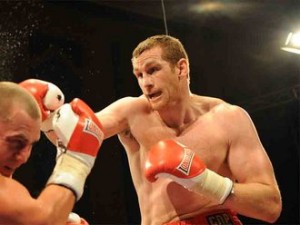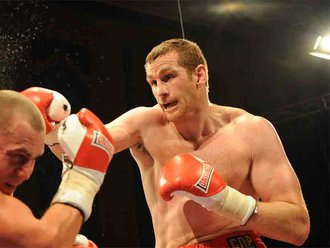 It is impossible to weigh the perfect balance between the physical, mental and technical when assessing a boxer, but there is no good in placing excessive value on any one over the other three. Eddie Chambers would love to have some of Jack Dempsey's famed knockout power, Tomasz Adamek would give anything to stand shoulder to shoulder with Primo Carnera, and if Audley Harrison had Rocky Marciano's mentality he would have had far greater ease transferring the success of his amateur achievements to the professional ranks.
As such, regardless of his physical stature, it's simply far too early to tell exactly to what extent David Price ticks those three boxes, the best you can do is watch him fight and conclude that he is or is not a heavyweight prospect to watch, someone worthy of standing opposite a Klitschko and confidently saying "I am a contender."
He has had just thirteen fights. To put things in perspective; after thirteen fights Vitali Klitschko was preparing for his first ten rounder, younger brother Wladimir another eight rounder. Let's just say neither were looking at Lennox Lewis and licking their lips.
In fairness, Price has packed in plenty to date despite his relative inexperience; it certainly seems he is being bred the correct way. Having chased and failed to secure a fight with fellow Klitschko candidate, Tyson Fury, he rallied his way through a host of domestic foes. Personal friend Tom Dallas was slain without mercy before he picked up the vacant British title by halting tough gatekeeper John McDermott in one. He then added the Commonwealth strap by taking apart Sam Sexton.
Price clearly has the physique — he looked chiseled in his most recent bout with Sexton. His amateur pedigree suggests he also has the technical skills, and he has indeed showcased these in his professional career. His jab is rangy and accurate, at times doubled up. His right hand torments every opponent he faces and in fact put a clinical end to his fights with Dallas and McDermott.
That's not where his repertoire appears to end. His timing is excellent, as you can see with his right uppercut against Sexton to put him down a second time, and he is content to work the body too. He has shown a ruthless streak, going in for the kill when his opponent is hurt.
To date, Price's heart and chin have stood the tests provided to them. He shipped a few overhand rights against McDermott in particular, but the bout didn't last long enough to ask or answer any real questions.
This is where the question marks hang for Price. He was stopped in his 2008 Olympic semi-final against eventual Gold medalist Roberto Cammarelle and as a pro his heart is yet to be seriously tested. What happens when he faces someone hypothetically hungrier or stronger than him? These are queries that are yet to be replied to because there has been no need asPrice has handled his tests with such competence. Only time will truly tell exactly how well Price holds a world-class punch, or how he reacts when dragged into a dogfight, or for that matter, even a relatively close fight at that.
Under a year from his 30th birthday, Price does not have time to waste. He must chase the tests required to further his advancement like a dog with a bone. Following the decision of Sky not to renew the contract of Price's promoter Frank Maloney, going forward he will be featured on British television's young but promising boxing sibling, Boxnation.
Price fights next against the most famed and chastised British gatekeeper of them all, Audley Harrison. Harrison may be despised by much of the general public, but simply being objective, he is a tall southpaw with a better amateur pedigree and a more battle-hardened heart than Price. It's an intriguing step up, but one that Price will be expected to handle with the authority expected of a proclaimed future champion.
Final Verdict
Klitschko Readiness Rating: A-
Price needs a little more seasoning, but all the signs point to the possibility that he is the best prospect to take the heavyweight chalice. Vitali is set to retire and the Klitschko brothers have always refused to fight each other for familial reasons, no such ties can prevent Wladimir from a tangle with the upcoming Liverpudlian in future.
Watching the younger brother and Price in the ring together may not be an exciting sight for the thrill-seekers, but it would be an intriguing one for the purists, almost like watching a young apprentice take on his master. Price already ticks so many important boxes, give him more fights and he will be as Klitschko-ready as you could possibly ask a prospect to be.