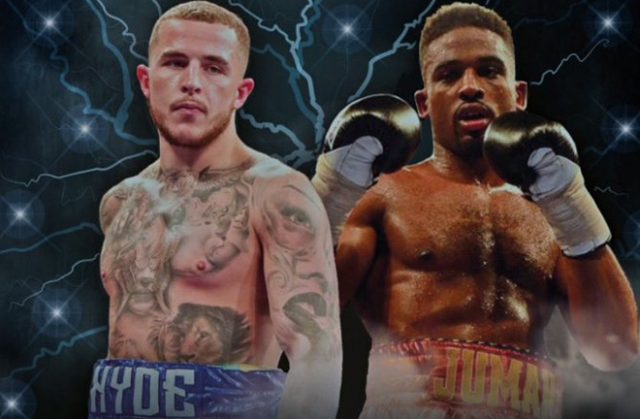 Joe Gallagher has unveiled plans for his third promotional show under M22 Promotions.
The two-time trainer of the year and now promoter, will kick off 2020 with a huge domestic title fight for local Sale boxer, Sam Hyde, who will fight for the English Cruiserweight title and also the final eliminator for the British title.
Sam will fight Deion Jumah on Sunday 19th January at the Wythenshawe Lifestyle Centre, which was where Gallagher hosted his second show, which was a huge sell out success.
Talking ahead of his third show, Joe said: "So happy to kick off the year with a well overdue title fight for Sam, in a great bout in his home city! It will be our third show, so to have a domestic battle which leads to the winner contending for the British title is really exciting!
"There's many other names including Marcus Morrison, Mark Jeffers & Connor Lynch! Tickets available now and since we sold out last time don't leave it late!"
Doors will open at 12.30pm and the first fight will commence at 1.30pm.
Tickets priced at £15 for children, £35 for adults (unreserved) & £65 for ringside.
Tickets are available from each fighter or from the venue. Any further enquiries please email via website contact form.