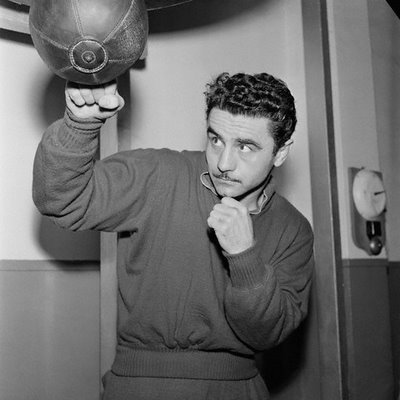 Maybe it's because former light heavyweight and cruiserweight champion Hungarian Zsolt Erdei broke a couple of ribs and had to cancel Saturday's fight with Isaac Chilemba.  Maybe it's because I'm hungry and have a hankering for my mother's goulash.  Whatever the reason, Erdei's countryman and fellow pugilist, the shabbily treated and disgracefully neglected Laszlo Papp, has been much on my mind of late.
Papp (27-0-2, 15 KOs) was the first boxer to win three Olympic gold medals in a row — in 1948 as middleweight, and in 1952 and 1956 as light middleweight.  Only two other boxers (both heavyweights), Teofilo Stevenson and Felix Savon, can claim such successive victories.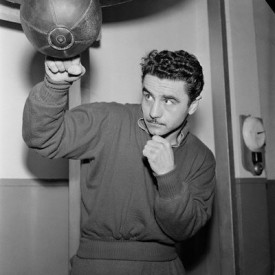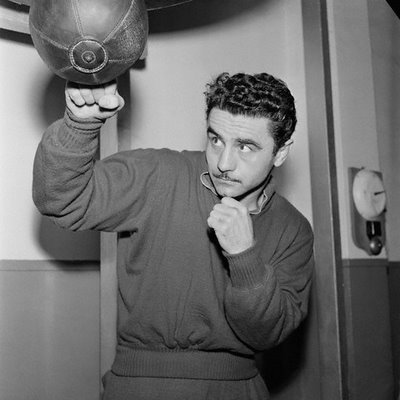 As an amateur, Papp scored 55 first-round knockouts.  Turning professional in 1957, he defeated, among 26 others, Ralph "Tiger" Jones, who once scored a victory over the great Sugar Ray Robinson.  A southpaw with a devastating left hook, Papp became European middleweight champ in 1962 by TKOing Chris Christensen in the seventh.  The Magyar successfully defended his crown six times, including victories over Hippolyte Annex and Peter Mueller.
Scheduled to fight Joey Giardello for the world middleweight title in 1965, Hungary's communist government refused him permission to do so because, in their infinite wisdom, they decided that fighting for money was "incompatible with socialist principles."  Papp was replaced by Dick Tiger, who won the bout and regained the championship he had lost to Giardello two years prior.  But the title and honor should rightfully have been Papp's.  Following his defeat of Mick Leahy in 1964, the Hungarian retired from the ring.
In 1989, Jose Sulaiman, president of the World Boxing Council, granted Papp an honorary WBC championship and bestowed upon him the award of "Best Amateur and Professional Boxer of All Time".  The Hungarian was inducted into the International Boxing Hall of Fame in 2001.  He died in Budapest two years later at 77.
If Sam Langford is typically cited as the best fighter to never be given a shot to win the world championship, and he was, then Papp is surely right up there with him in that regard.  At least he's rightly considered Hungary's finest boxer, who's influenced, among others, Pal Bedak, who turned pro four years ago and trains with fellow Hungarians Erdei and Karoly Balzsay.
What else can one say of Papp?  Like any Hungarian worthy of the name, he loved paprika, particularly the hot variety.  His favorite Hemingway novel was The Old Man and the Sea because "The old man's fighting for his prey, like the boxer in the ring." But there's this to say, most of all:  Laszlo Papp — world champion in all but name.