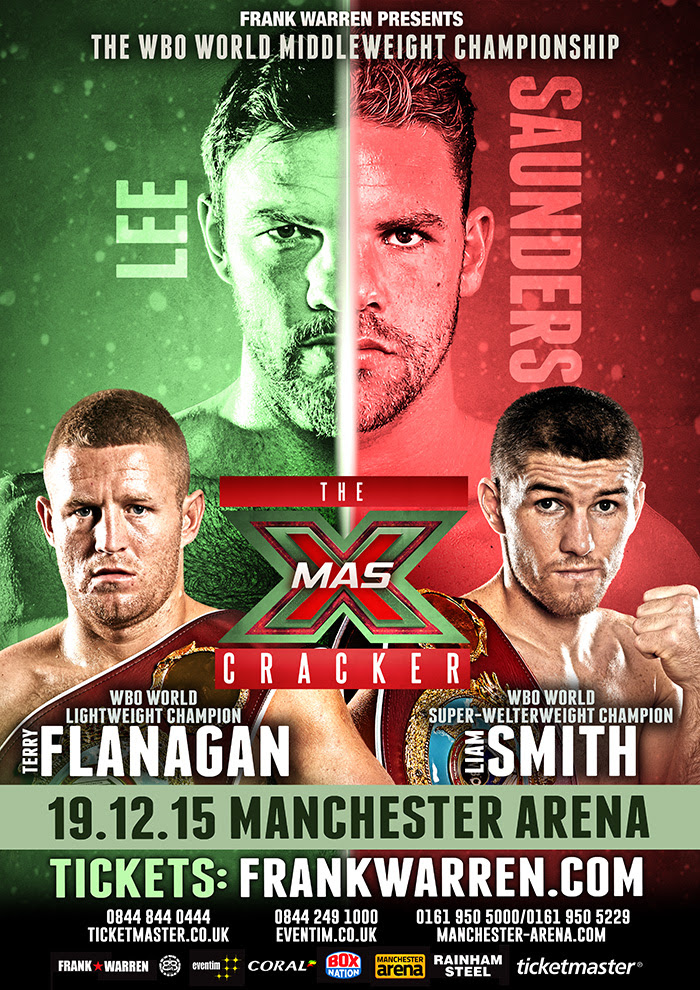 Part 2 of BoxNation's Face Off between WBO Middleweight Champion Andy Lee and mandatory challenger Billy Joe Saunders with presenter Steve Bunce is now available for you to watch right here.
Irishman Lee puts his title on the line against mandatory challenger Saunders in the history making first ever world-title showdown between two travellers on a massive fight card at the Manchester Arena on Saturday 19th December, alongside WBO World Lightweight Champion Terry Flanagan and WBO World Super-Welterweight Champion Liam Smith.
Both fighters are preparing for the biggest battle of their lives and although both have plenty of respect for each other, the brutal fact is that one is going to be the winner and the other is going to be the loser and neither man is prepared to lose which makes this fight a potential thriller.
Here's what they had to say…
Billy Joe Saunders: "I've never boxed a world champion before, I'm fighting one now. You don't go in and know you're going to beat a world champion. You've got to go in and work for it because he's worked hard to get that so I know how hard he's going to work to keep it,"
Andy Lee, "Neither of us is going to want to lose this fight as we're going to have to live with it for the rest of our lives. It's only 36 mins long but when you're in there it's a life time but what happens in those 36 minutes will live with us for the rest of our lives. No matter where we go and the people we see it will remind us of this fight. We'll be known for this fight."
Billy Joe Saunders: "This fight is all going to be about gameplan and who's going to be up in first half of the fight. I believe if I'm up, there's only one man who can take it off me and that's God because I'll be so switched. I've got to watch his left hand and right hook, he's a very dangerous man and many people underestimate his boxing. I gamble that there will be knockdowns in this fight."
Billy Joe Saunders: "The motivation I've got, neither of us want to lose this fight. There's no place for a loser in this fight in our community for this fight. Wherever we go the loser is going to get no boyd off, "he got mashed, he got beat" even if it's good 50-50 or if there's a point in it, "he got beat" so that's another added pressure that people don't know unless you know our community to know how big of a fight this is."
Billy Joe Saunders: "You'll never see this fight again for a lot of years this is a history fight two travellers fighting for the world title."
Andy Lee: "It's a ring and I'm fighting a good man and that's what I've done for a long time."
Billy Joe Saunders: "This is what I'm here for, this is why I'm in boxing, finally it's here, now I'm here, after all the amateurs and pros, it's going to be a big night for me,"
Andy Lee: "If he lands a good punch on me and snaps my head back and the crowds goes "oyyy" it's going to be hard to hold onto your emotion. Whoever makes that first imprint will have the advantage. Whoever lands that first telling punch will set the tone for the fight."