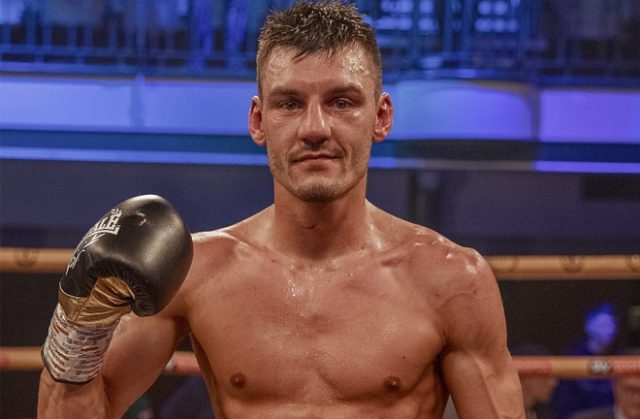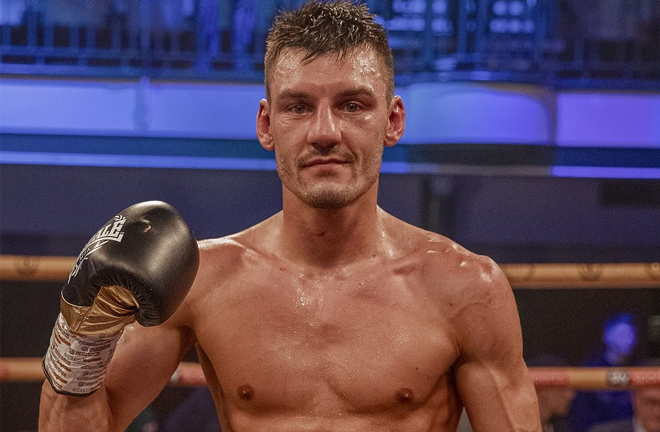 "I left my flat, crying. I couldn't do it anymore. Enough was enough and I was ready to walk away from this sport forever"
Those were the feelings of 'Leigh-thal' Leigh Wood in 2018.
Deflated and beaten, he was ready to turn his back on the sport he loves, once and for all. Just two years down the road, the Nottingham born featherweight is now two fights away from winning 'The Golden Contract' tournament set up by MTK Global.
The winner of the tournament will earn a multi fight contract deal with one of the world's leading promotional companies and will be in touching distance of a world title fight. 
A world title fight would be the opposite end of the spectrum to where Leigh Wood started from. For many years, he spent his time learning his trade in the famous Ingle gym in Sheffield, whilst picking up any spot he could small hall undercards, up and down the country.  
Twelve fights into his professional, an opportunity to face, Gavin McDonnell for the vacant British title at super-bantamweight presented itself and Wood had a chance to announce himself on the domestic scene. Much to his disappointment, he was stopped in the sixth round. Upon reflection, it was a harsh lesson but one that has helped shape the man we see in the ring today. 
"I was completely dead at the weight, back then. Not only that, I was very inexperienced. But even if I did have the experience or took my time more in the fight, I would still have gassed because I was so flat at the weight"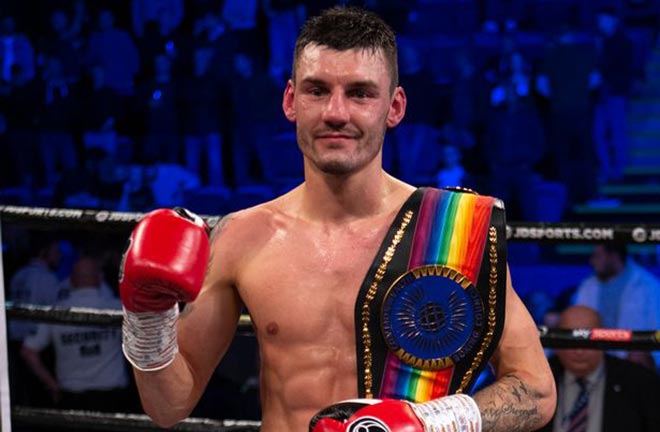 Wood returned to the ring just a couple of months later, hoping to regain momentum and prove his first defeat was nothing more than a bump in the road.
However, with limited opportunities, frustration began to creep in. The side of the sport that fans don't often see began to take its toll on the Nottingham man. 
"Once I returned, I wanted to jump straight back into a title fight, I knew what I needed to change but I ended up fighting tick over fights for a long time. They were literally just to let people know I was still around.
"They were never there to test my ability because they barely scratched the surface of what I could do. It was frustrating, to be honest, and I was just hoping for a break to prove to everybody what I could do"
Over the next couple of years, it appeared Wood had no luck on his side. Cancelled fights, injuries and broken promises almost led him to walking away from the sport. 
"I ruptured my bicep in a spar that kept me out for a year and then I recovered but spent a year in the gym, fully able to fight, but without a fight date. I was getting so many promises that never came to fruition. I was so deflated. I found it so hard to love boxing, I really fell out of love with the whole thing."
In October 2018, a fight for the British title once again failed to materialise and it was one step to far for Wood, who had little to show for his dedication to the sport.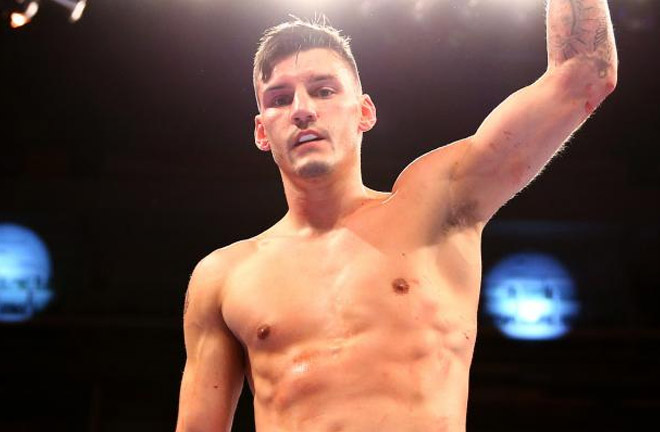 "Even with no fights I was still travelling up and down the motorway training. Staying in a routine, being dedicated but when the fight with [Ryan] Walsh fell through again, enough was enough, I couldn't do it anymore."
"I share a flat with Jordan Gill and I remember leaving the flat, I was crying, I was done with the sport but Jordan said I should speak with Dave [Coldwell] and I did. The rest, as they say, is history"
This advice from Jordan Gill and the conversation with Dave Coldwell turned out to be the catalyst for things to change. He announced his link up with Coldwell in January and by March, he was challenging for a commonwealth title live on Sky Sports. The influence of Coldwell is something Wood is incredibly appreciative of.
"To put it simply, I wouldn't be here without Dave. His influence has been massive, when I first signed with him, we agreed I would have a 6-8 rounder but I ended up fighting for the commonwealth title. He has literally turned my career around; I owe him everything. Without him, I don't know where I would be"
On the surface, the shift to working with Dave Coldwell has been the start of a blissful period in the career of Leigh Wood. But there was an experience of sparring over in Japan against a certain, Naoya Inoue, that Wood also claims taught him valuable lessons as a professional boxer.
"It was an invaluable experience for me being over there. I flew out with Raza [Hamza] we were there to spar with Inoue and his brother [Takuma Inoue] and one the first day I sparred Takuma and he tried to put it on me a bit, I reacted and give it to him and got the better of him and the next day Naoya got in the ring!"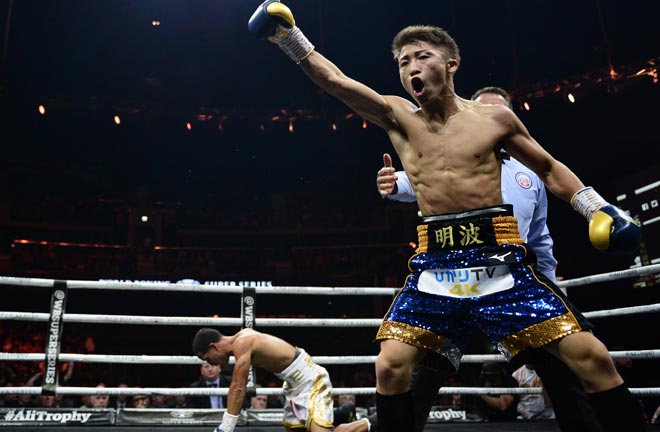 "We had four spars in total and I caught him with some good shots and at times he put it on me and caught me with some big shots. We had some wars and sometimes I stood and had a fight with him which his dad loved but it was stupid of me. Just being over there has set me up for the position I am in now.
"Experiencing their culture and how they do things, it's a completely different level but I more than held my own and I became a better fighter after them spars."
When discussing his journey to this point, there is one person Wood refuses to leave out. His trainer, Ian Grant, is somebody he has known for a long time and a man he knows he can depend on.
Something that isn't always common in the sport of boxing.
"I have known Ian for a long time, he worked with me when I was at the Ingle gym when I was younger. When I signed with Dave, I didn't have a trainer and I asked Ian if he would come and train me and he accepted, despite him having his own job and personal life. Everything we do together just works. We are close and I have a lot to thank him for"
The change in fortune outside the ring has also had a positive effect on performance in the ring. Four knockout wins in his last four fights put his name in the mix for the Golden Contract tournament and once he got a chance to enter the tournament, it was something he did with little hesitation.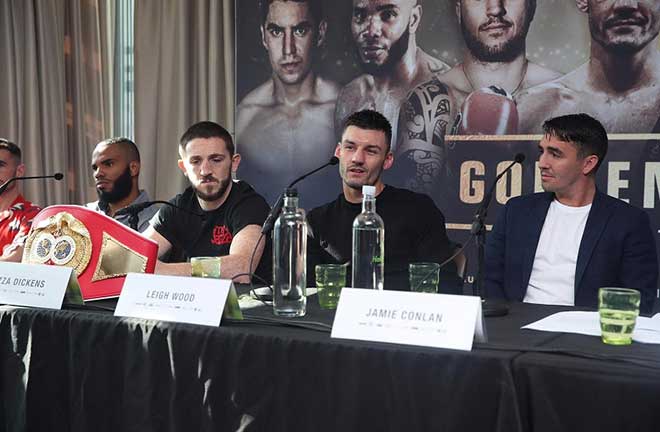 The tournament has found a unique way of deciding who faces who. Fighters draw coloured balls at random. If you draw a red ball, you will be chosen. If you draw a blue ball, you do the choosing. In the first round, Wood earned the right to choose his opponent and chose David Oliver Joyce, a decorated Olympian who was unbeaten in 11 and had stopped 9 of his opponents. 
"When Dave mentioned going in the tournament, I said yes straight away. To be honest, I didn't really care who I got in the opening round. It was only when I got up there, to choose on the day, that I picked Joyce. Mainly, because a friend had mentioned his name a few weeks earlier. The format suits me because I have never watched any of my opponents, I get shown little short clips for a minute but I never watch their full fights. It only takes a short clip for me to see what they do."
This method seemingly worked well for Wood. On the night, he dropped Joyce on several occasions before the referee stopped the fight in the ninth round. On the surface, it looked a clinical performance, but Wood wasn't entirely happy with himself.
"It was ok, I did enough, but I always knew I had the beating of him but I just didn't have the camp I should have had, for various reasons. I couldn't run, I was on antibiotics, but I was never going to lose on that night. It was all in my mindset, I went in there with a job to do and I done just that"
The draw for the semi-final was made on Tuesday and this time, Wood faces former world title challenger, James 'Jazza' Dickens, in what many are predicting to be the fight of the night. 
"I rate Jazza. This could be a great, all British fight. He has only lost at world level but that's where I see myself. I am a world level operator and I will win on Friday and prove that"
York hall is an iconic venue and provides perfect viewing for fans. Many of those fans on Friday night will be travelling south to watch Wood as they have done his entire career.
Throughout the ups and the downs, his fans have never wavered and for their commitment, the lifelong Nottingham Forest fan wants to bring a world title back to the City Ground before he hangs up the gloves.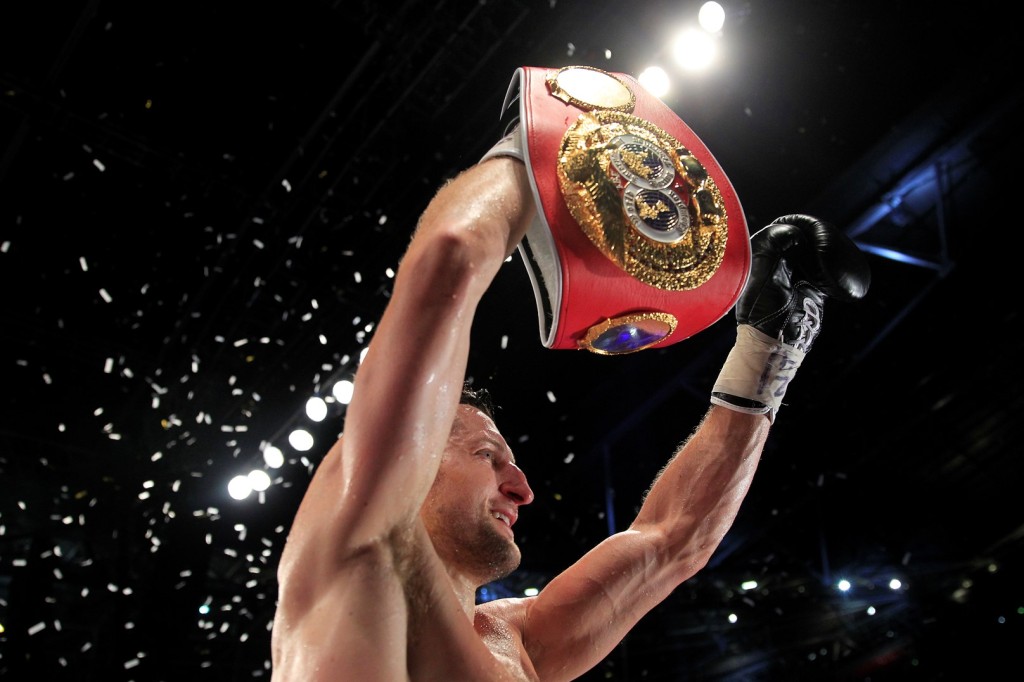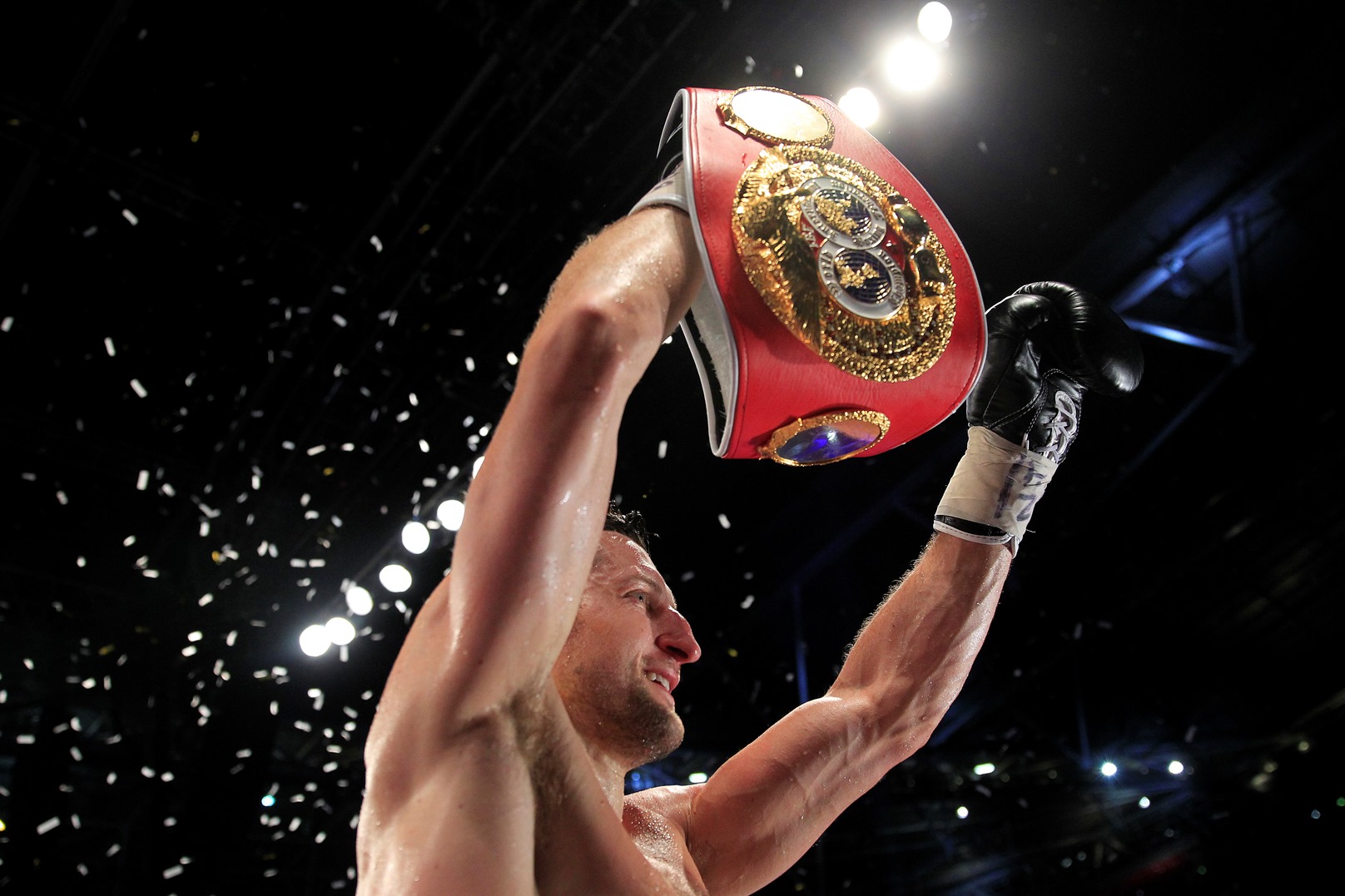 "The fans have been with me every step of the way. From the small hall shows, to winning titles and they have always been there to support me
"The City Ground has never held a world title fight. Carl [Froch] got close and he is one of the best British fighters ever. For me to be able to take a fight back there and do it for the people who have grew up with me and supported me, that would be my own legacy and it is a massive dream for me and one I am determined to make come true"
For Leigh Wood the journey has been one of struggle and hardship but also one that highlights the importance of having perseverance and self-belief. At 31, he is now on the edge of announcing himself on the biggest stage of all.
Maybe his dream of a world title fights at his beloved Nottingham Forest awaits in the future, but that is yet to be written. However, on Friday night, Leigh Wood looks to edge one step closer to changing everything, forever.