This Saturday night the vacant British featherweight title will be on the line as 'Leigh-thal' Leigh Wood takes on the undefeated Reece Mould.
For Wood coming into this bout off the back of a loss means this fight against Mould on the undercard of Josh Warrington's clash with Mauricio Lara, live on Sky Sports is of great importance to his career.
Wood was involved in the MTK Global Golden Contract tournament where he defeated David Oliver Joyce before coming unstuck against James 'Jazza' Dickens.
The 32-year-old from Nottingham reflected on that loss, "it knocks you back, a loss knocks you back.
"If you look at the Jazza fight, under the circumstances, I lost a split decision, I had a bad night," Wood said on a Zoom conference call on Tuesday.
"I went into a tournament pretty much blind. I didn't know who was in there, you don't know who you're fighting until days before.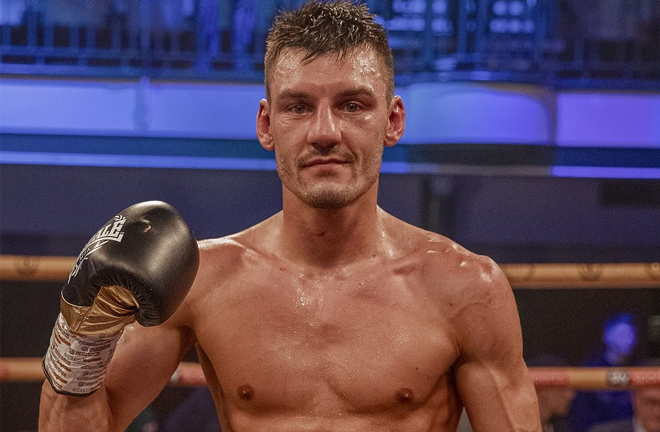 "That loss has not taken me back as far as a normal loss in a normal set up [would've]. Two losses [in a row] would be devastating.
"It would be very hard to come back from, but, I'm not looking at losing on Saturday night. I've done everything I need to do to win and I'm confident in getting it done."
Reece Mould has a perfect record after 13 professional contests but Wood has experienced facing undefeated fighters before and knows how to claim someone's '0'.
"He hasn't lost, he's probably got that momentum and confidence. I've took it before with [David Oliver] Joyce, Joyce had the unbeaten run, he was an Olympian, he had been there and done it.
"I know it's going to be hard and no one has said it's going to be an easy job but I know 100%, I'm confident, I'm getting it done.
"You can say he's unbeaten but he's also untested.
"It's experience and you can't buy it, borrow it or pretend to have it and I've got it!"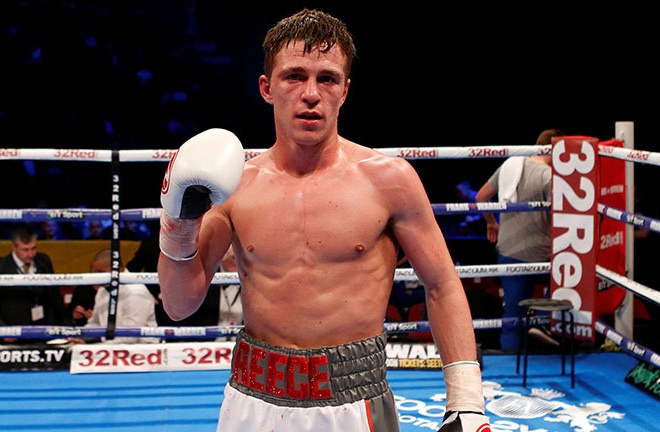 Reece Mould believes he has all the experience he needs in the gym.
Mould is a man who is not fazed by the bright lights, cameras and production set ups. As far as this man is concerned a ring is a ring, a canvas and some rope.
"Obviously it's not under the lights but all it really is, is a camera in front of your face watching what you're doing," the Doncaster man said on a Zoom conference call on Tuesday.
"Some of the spars I'm having there might be 20 people in there watching me… I'm not bothered on who's outside that ring I'm more bothered about fighting.
"It don't bother me who's watching I just go in there to fight and do my own thing."
Mould believes he has the engine to withstand 12 rounds and is confident he can get to his opponent in the latter end of the bout.
"Listen, if I can go 12 rounds [sparring] with Josh Warrington at his pace, to and fro all the way through 36 minutes then I can go 36 minutes with Leigh Wood at his pace."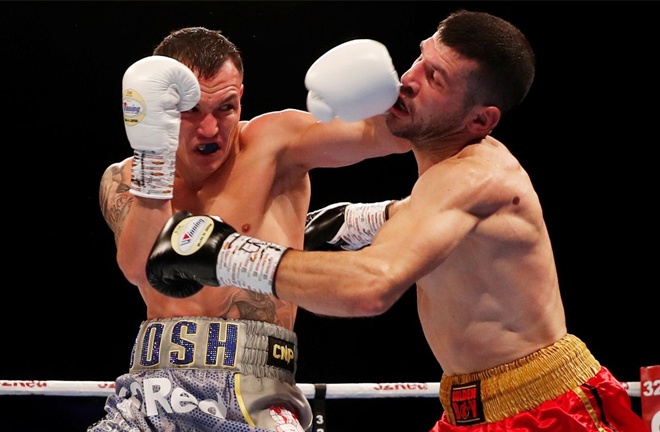 "I don't know what it feels like to lose and I don't want to know and I'm not going to, he does [know how it feels]. He's got that in the back of his mind.
"He also has this big pressure on him that he's going to knock me out, he's going to do this he's going to do that to me. I've got nothing on my shoulders, it's all sat on top of his shoulders.
"We'll see how he carries that on Saturday night."
Mould enters proceedings as the bookmakers underdog, something Reece has not been for most if not all of his professional career.
'Underdog' is a tag the 26-year-old is thriving off of as he heads into the biggest fight of his career.
"Buzzing. I've not been the underdog since my amateur days. I know my English title, on paper that were a hard fight. Yeah, I'm excited. I'm pleased that I'm the underdog!"
Will Leigh Wood break the Mould on Saturday night or will the Wood be riddled with Mould?