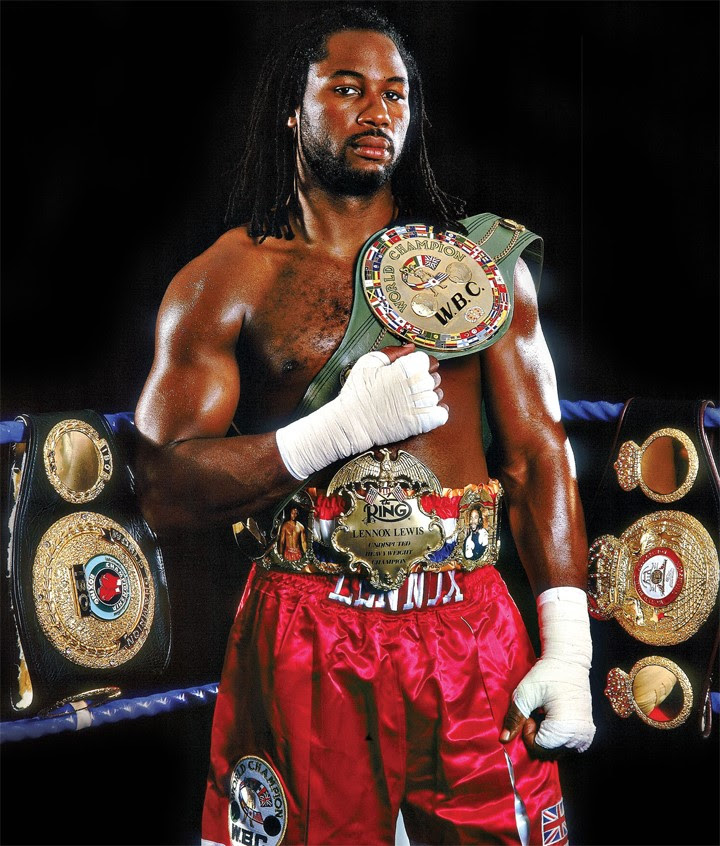 Superstar heavyweight Lennox Lewis, an undisputed heavyweight champion who won an Olympic gold medal with a victory over Riddick Bowe and scored professional victories over boxing legends such as Mike Tyson, Evander Holyfield and Vitali Klitschko, confirmed earlier this week that he will return to Las Vegas this weekend to attend the Nevada Boxing Hall of Fame's third annual induction gala at Caesars Palace on Saturday, August 8.
Lewis is the latest in a gaggle of stars who have announced they'll attend the popular gala induction ceremony. In addition to Lewis the Nevada Boxing Hall of Fame has confirmed that Marvelous Marvin Hagler, Felix Trinidad, Marco Antonio Barrera, Eddie Mustafa Muhammad and Roger Mayweather will also attend the high-profile event as the newest members of the Nevada Boxing Hall of Fame.
Lewis, who was 41-2-1 with 32 knockouts and had a win over every man he ever faced in the ring, is one of the headliners of the NVBHOF's 2015 class of inductees, chosen in the non-Nevada boxer category.
Lewis avenged the only two losses of his career, stopping both Oliver McCall and Hasim Rahman after losing to them earlier.
Lewis was a classic boxer with a powerful punch. He's probably best known for his 2002 win over Tyson, where he won every round before stopping him in the eighth round.
He held all, or a version of, the heavyweight title from 1993 until 1994 and then again from 1997 through the end of his career in 2003
Lewis had great success in Nevada and avenged both of his losses in Las Vegas. He was 8-0 in his Nevada career and won fights at both Caesars Palace and Caesars Tahoe.
In the latter part of his fighting career, Lewis joined HBO Sports as an expert analyst and was a familiar figure at ringside for many of the biggest bouts of the late 20th and early 21st century in Las Vegas.