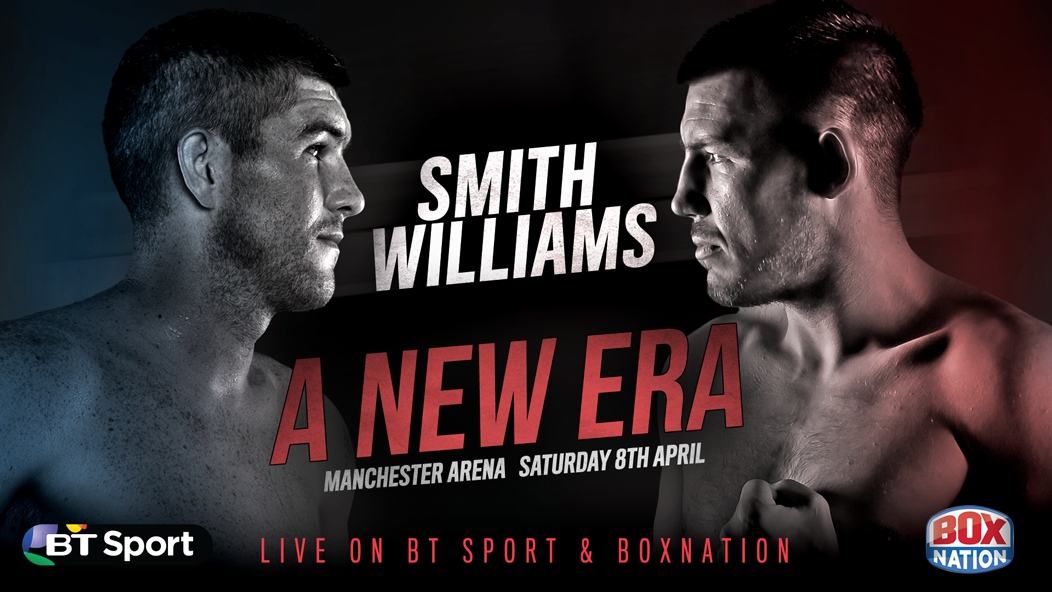 The World Boxing Organization today sanctioned the bout between Liverpool's Liam Smith and Clydach Vale's Liam Williams for the WBO Interim Super Welterweight Title. Smith and Williams' mouthwatering showdown will take place at the Manchester Arena on Saturday April 8th.
"I'm delighted that Frank has delivered this opportunity" said Smith. "I'd like to thank my management team and the WBO President Francisco 'Paco' Varcarcel for keeping faith in me. I said I would be a World Champion again in 2017 and this is my opportunity.
"The winner of this is a World Champion in waiting. I don't think Canelo has any intention of defending the 154lbs World Title. This is a win-win situation for me. If I beat Liam Williams I'll be in an unbelievable position again.
"If Canelo decides to defend his belt I think I could do a million times better against him in a rematch. It was well publicised that I had the worst training camp of my career heading into that fight.
"He's a World class fighter and I want to test myself against elite fighters. If not, there are huge fights against the likes of Miguel Cotto out there for me. First and foremost I have to beat Liam Williams on April 8th."
"This is a massive opportunity for me," said Williams. "It is a huge fight and a brilliant chance for me to propel my name to the top of the sport. This is going to be a proper fight and I'm delighted that Frank keeps on delivering these opportunities for me."
"There are some huge fights out there for me if I deliver on April 8th. I was already massively motivated for the Smith fight but this has given me another big boost. I've been working towards an opportunity like this all of my career and I'll be bringing that belt back to Wales with me.
Promoter Frank Warren said: "I am delighted to have delivered this opportunity for these two outstanding fighters. This fight has all the ingredients to be a fight the year contender and now, with the added prize of the interim belt, there is more than just pride on the line for both.
"It is well documented that Canelo has plans to step up in weight and that could well see the winner of this becoming a recognised World Champion. It's a great all-domestic clash that I don't think will go the distance – they are going to come out swinging and it will be exciting while it lasts."