Luis Ortiz, or as he may be better known King Kong, takes on Deontay Wilder in their highly anticipated rematch this Saturday night as he aims to seek revenge after he had almost caused the upset in the original bout between the two men. On a night that brought twists and turns, ups and knockdowns the boxing fans will hope to see something similar come November 23rd. With Wilder opting to face him not once but twice, why is Ortiz considered the most feared heavyweight?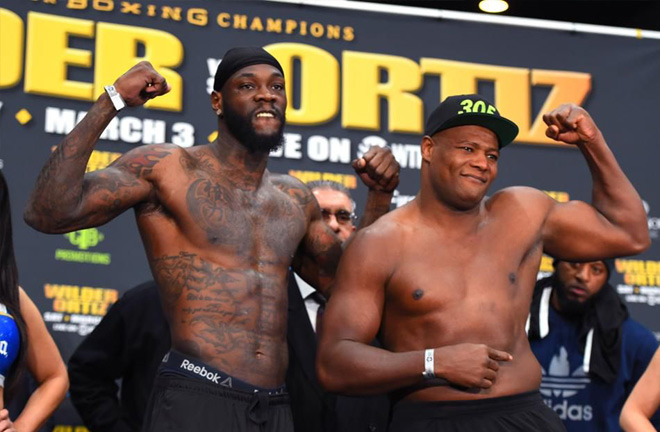 Ortiz made a name for himself as he stepped into the ring as a professional not only with a good amateur pedigree but also with an opponent who boasted a record of four wins and just one loss. The Cuban smoked his opponent, Lamar Davies inside a round. Here was a talent.
Thirty more wins, twenty-five stoppages, two disqualifications, two no contests and one knockout loss later we find ourselves at this rematch. Can a forty-year-old Ortiz show why he was the most feared man in boxing after the likes of Anthony Joshua, Tyson Fury, Wladimir Klitschko and Alexander Povetkin all evaded the Cuban.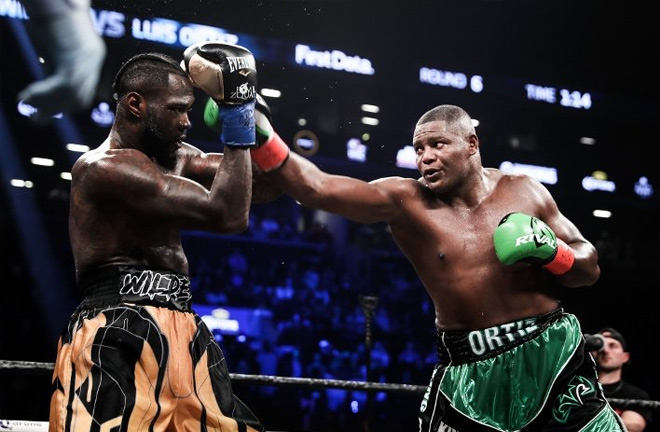 However, the Anthony Joshua bout was once upon a time a possibility after Ortiz rejected an offer of $5 million to face the Londoner before Andy Ruiz Jr accepted the challenge and we all know what happened there…
Deontay Wilder revealed in a South African radio interview why he decided to give Ortiz a rematch. After their first bout the 'Bronze Bomber' got to know Ortiz personally and found out that his in-ring foe has a disabled child to take care of.
A commonality between the pair, knowing how hard it can be financially to take care of his own daughter, Wilder wanted to help 'King Kong' via a pay cheque.
"I got to know that Ortiz has a disabled child and as I also have one kid like that I figured, let me help the brother to get a decent pay day to take care of his child, I know it costs plenty of money to take care of a disabled kid and I felt if I could help I should help."
With claims Wilder is facing Ortiz once more to help his cash flow why did the Cuban turn down the Joshua bout for $5 million, is he getting paid even more handsomely for the Wilder rematch or was it in fact Ortiz doing the ducking on that occasion?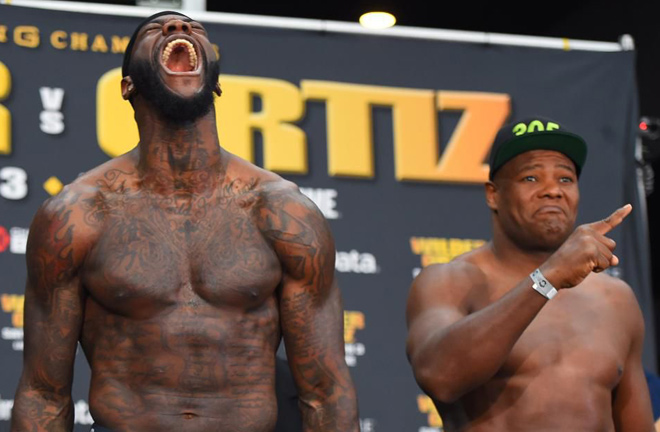 Ortiz has shown he has firepower and with a Wilder rematch against Fury waiting in the wings can Luis become the boogeyman once more and put the highly-anticipated rematch in tatters? It is a dangerous move by the good samaritan, Wilder as it would lose him his world title and the Tyson Fury fight would seem far, far away.
Should Luis Ortiz win on Saturday night his options would be endless with Tyson Fury as his mandatory, the winner of Anthony Joshua vs Andy Ruiz Jr would surely love the chance to become undisputed against an ageing bull like Ortiz and of course Dillian Whyte would love a crack at the world title after being made to wait over one thousand long days to take his opportunity.