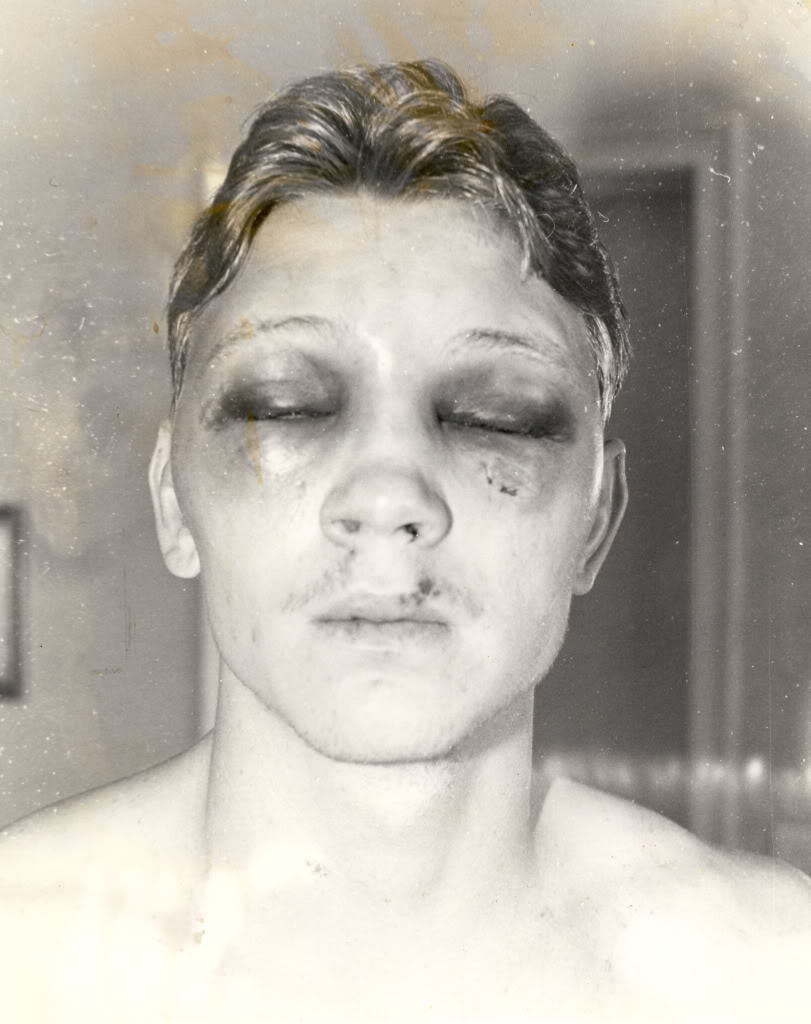 Boxing is known as the Sweet Science, with a wonderful and rich history, but the adjectives "sour" and "bitter" have often been on the mark.  I'm referring to the number of sewer-dirty fights that have taken place over the decades — matches to be remembered, however reluctantly and distastefully, for their unbecoming, unsportsmanlike, and downright criminal behavior.
Here's what I consider the dirtiest, the foulest, fight in the sport's history. It's an infamous battle in which the foul, and crime, committed was particularly egregious.
Luis Resto vs. Billy Collins Jr. (June 16, 1983)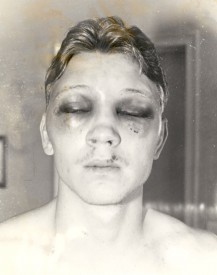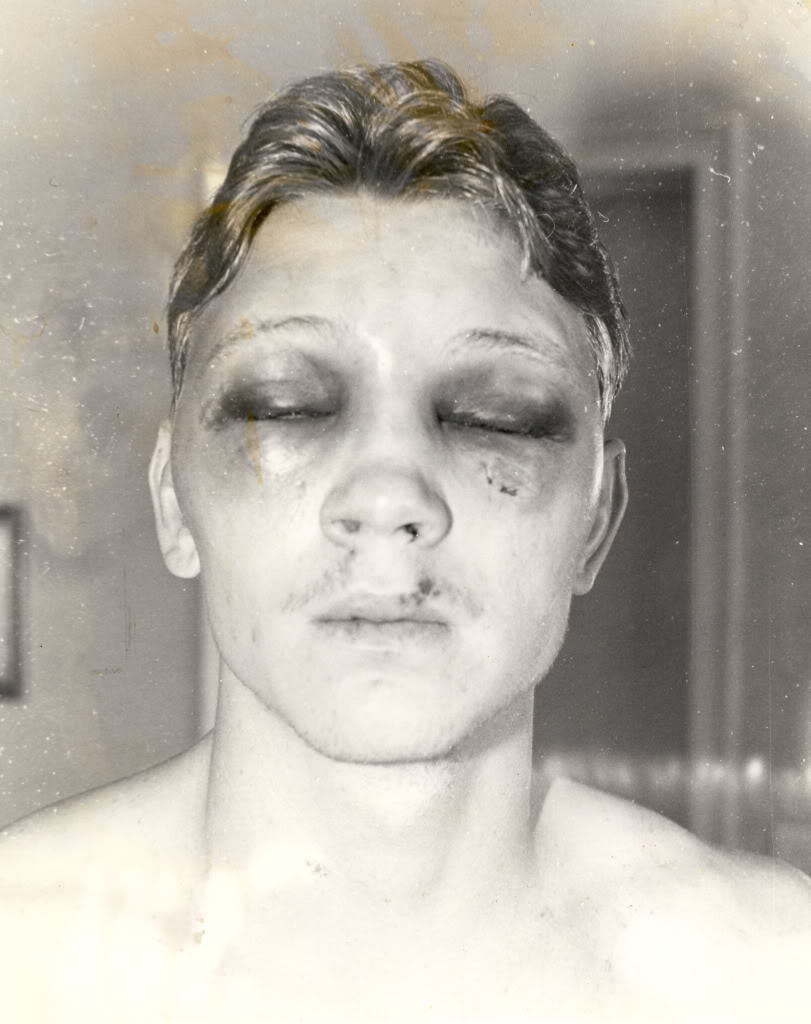 Welterweights Luis Resto (20-8-2, eight KOs) and Billy Collins Jr. (14-0-0, 11 KOs) faced each other at Madison Square Garden on the undercard of the Roberto Duran-Davey Moore bout.  To pretty much everyone's surprise, journeyman-fighter Resto won a 10-round unanimous decision.
Suspicions aroused by the devastating injuries his son suffered to his face in general and eyes in particular, trainer Billy Sr. found an opportunity to examine Resto's gloves, noting their thinness.  The New York State Athletic Commission (NYSAC) confirmed the father's suspicions, determining that someone had removed at least an ounce of padding from the gloves.
Thus, the Resto-Collins match was essentially a one-sided, bare-fisted beat down.  Adding insult to literal injury, Resto kissed Collins on the cheek at the end of the bout.  It seems to me that someone else is famous for betrayal by kiss.  What was his name again?  Oh yes — Judas.
Following an investigation, NYSAC had Resto's win changed to a no contest, having determined that trainer Panama Lewis had removed the padding.  NYSAC further determined that Resto knew, or should have known, of Lewis' tampering.
More than three years after the fight, Resto and his trainer were found guilty of conspiracy, assault, and criminal possession of a deadly weapon (which, under the law, is what a professional boxer's hands are).  Resto was sentenced to three years imprisonment, as well as banned from boxing for life; Lewis to six (he had also been found guilty of tampering with a sports contest), and he too was banned for life.
A few years ago, Resto finally admitted and apologized for what he and Lewis had done.  He further claimed that his trainer had washed his hand wraps in plaster of Paris, a charge Lewis vehemently denied.  The former trainer continues to maintain his innocence, claiming that a cornerman had wrapped his fighter's hands; alternatively, that the gloves were tampered with following the bout.
Easy, as always, to forget the victim, isn't it?  But not this time.  Resto tore Collins' iris, which resulted in permanently impaired vision.  His boxing career brought to an end, Collins died on March 6, 1984, at age 22.  He crashed his car while drunk.  An accident?  Suicide?  His father thought the latter.
However outraged and disgusted, it's not for me to either forgive or not to forgive Resto and Lewis for what they did to Collins.  I leave that decision to his loved ones, though forgiveness or not, this deplorable act will forever be infamously recalled in the annals of boxing history.
Of course, there's no shortage of such controversial, dirty and foul-filled fights beyond Resto vs. Collins…
Think of the championship bouts between Sandy Saddler and Willie Pep, especially the fourth (as Nat Fleischer observed, the fight boasted "every dirty trick known to the old timers");
The saloon brawl of Tony Galento and Lou Nova, lacking only the breaking of empty whiskey bottles over heads;
Fritzie Zivic's single-minded devotion to the pounding of Henry Armstrong's testicles (or those of any other opponent, for that matter), though he made sure to say "pardon me" every time he did it;
Andrew Golota, another one obsessed with genitalia, but nowhere near as polite as Fritzie (though clearly a proponent of his adage, "You're fighting, not playing the piano, you know");
And Antonio Margarito, in whose gloves prior to his bout with Shane Mosley were found traces of plaster of Paris, which means that the substance had been placed on his hand wrappings, becoming just the latest in this line of fighters seeking to amplify his hitting power through just such creative means.