Paul Malignaggi and Conor McGregor's 'bust up' during sparring sessions has taken another step as during an interview with mmafighting.com, on the 'MMA Hour', Malignaggi spoke with Ariel Helwani via telephone to discuss the issue with Conor McgGregor.
McGregor and his team were publicising how McGregor knocked Paulie down during the sparring sessions, which led to Paulie leaving the training camp. When speaking on the MMA Hour, Paulie said, "This weirdo didn't do either of these things, he constantly puts me in the press with these edited videos, edited pictures and whatnot. Now, it's picked up a ton of momentum. So yeah. So now the bad blood is there. Now, we've gotta fight."
Malignaggi was not happy with his treatment and went on to say, "He (McGregor) is one of the biggest scumbags I've ever met".
McGregor responded to the comments made by Paulie and believes that Malignaggi's words were "concussion talk".
"When I heard the stuff he was saying, I was like, 'That's concussion talk,'" McGregor said. "The man was badly, badly concussed. Look at his face. He was busted up bad."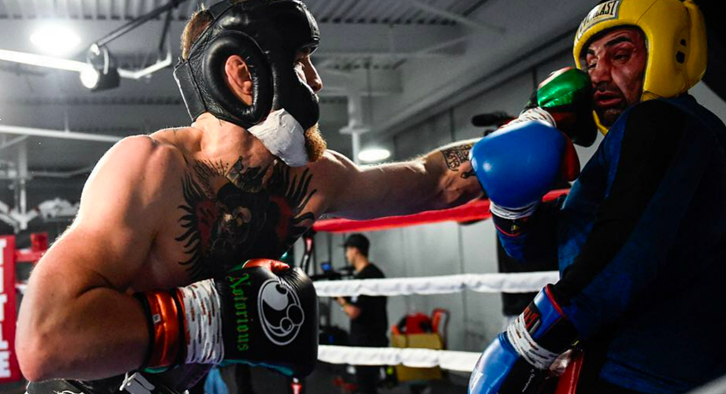 With all of the bad blood between the two, Malignaggi stated he would be happy to get in the ring with the Irishman and settle this once and for all, depending on the outcome of the fight with Floyd Mayweather.
"We'll need to see how he looks against Mayweather. If he looks dog s***, no one will want to see us fight. As long as he doesn't get the living s*** beaten out of him, I think the demand is there to make the fight."
Talks of a fight on St. Patricks Day of next year are being rumoured though nothing has been set in stone.
Is this a fight you would like to see?
Here is the full interview of Paul Malignaggi  from mmafighting.com
Comments
comments