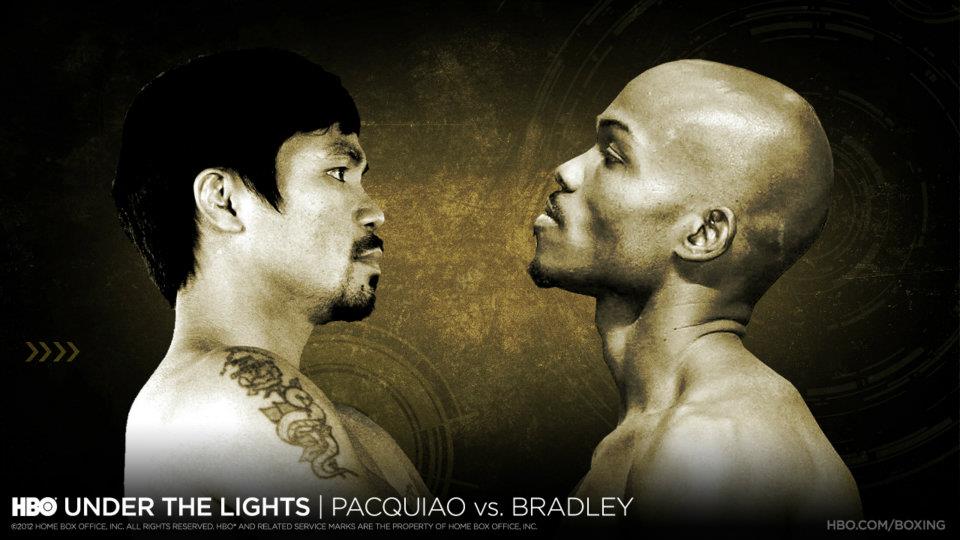 Manny Pacquiao (55-5-2, 38 KOs),  and undefeated Timothy "Desert Storm" (31-0, 12 KOs), of Palm Springs, Calif., will embark on a two-city media tour next week to announce their eagerly-anticipated rematch.
This will be Pacquiao's first fight in the U.S. since 2012. The media tour will include press conference luncheons in Los Angeles and New York as well as special interview sessions.
Promoted by Top Rank®, in association with MP Promotions and Tecate, Pacquiao vs. Bradley 2 will take place, Saturday, April 12 at the MGM Grand Garden Arena in Las Vegas, Nev. It will be produced and distributed live by HBO Pay-Per-View® beginning at 9:00 p.m. ET/6:00 p.m. PT.
When Pacquiao and Bradley rumbled the first time, on June 9, 2012 at MGM Grand, Bradley's hand was raised via a controversial split decision, ending Pacquiao's welterweight title reign as well as his seven-year, 15-bout winning streak. Though both fighters claimed victory neither was satisfied. Destiny may have played a hand in their first battle but it will be survival of the fittest that determines the winner of this exciting rematch.
PACQUIAO vs. BRADLEY 2 – PRESS CONFERENCE SCHEDULE
Tuesday, February 4: The Beverly Hills Hotel – Crystal Ballroom
11:30 a.m. PT – Press Conference
Thursday, February 6: New World Stages
11:30 a.m. ET – Press Conference
We'll have all the details from the press conferences, quotes, photos, videos and more, next week, so check back then for more Pacquiao vs. Bradley updates.