Dennis Hobson promoted on Fightzone for the second night in succession in the Car Park of the Sheffield Arena.
Topping the bill, Marc Leach took a step closer to the Lonsdale Belt as he took a competitive Super Bantamweight points win over the always value for money, Thomas Essomba.
Leach has remained focused, despite being frustrated in his efforts to become British champion, and his win over Essomba was the third time he had won an eliminator, after previous impressive points wins over Scott Allan and Qais Ashfaq. 
The October 2020 Ashfaq win was expected to open doors for the Salford native, but he was forced to take another stiff test against the Cameroonian in Sheffield to try to finally earn a crack at the title.
Leach was boosted in this one by a scrappy sixth round knockdown, which then forced Essomba into action, and Thomas tightened up the cards as the fight wore on, after giving away most of the early rounds.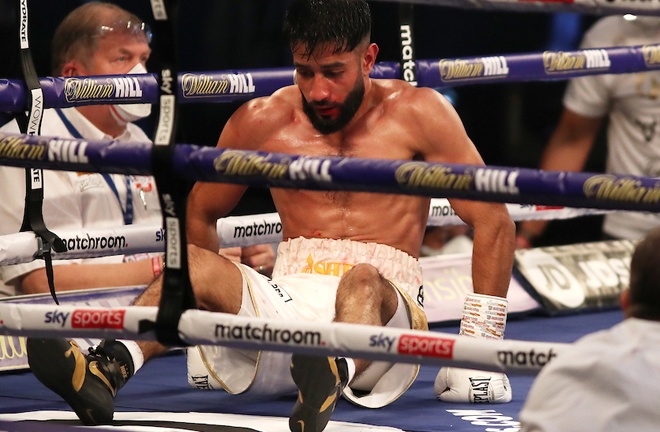 The fight predictably went the distance, with Wolverhampton based Essomba only previously stopped by Lee McGregor in 2018, and Leach took the nod by two scores of 115-112, and a third at 115-113.
'Livewire' Leach's thoughts will now turn towards British and Commonwealth champion, Brad Foster, and that will certainly be a domestic clash to savour.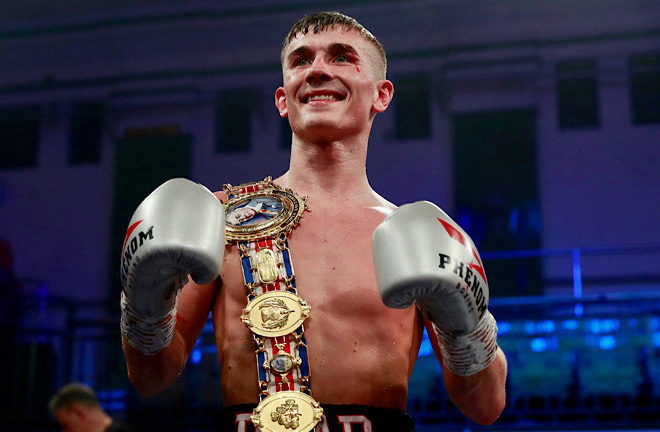 Derby's Harry Scarff suffered back-to-back spirited defeats in 2018 and 2019 against Anthony Fowler and Troy Williamson, and he continued his rebuild here with a second straight win, this time a second round stoppage of Jan Balog. 
Balog was down from a left hook, and the fight was stopped shortly after he survived the count. 
Scarff's plan is to move down to Welterweight going forward, and he will certainly be a decent addition to the 147-pound ranks.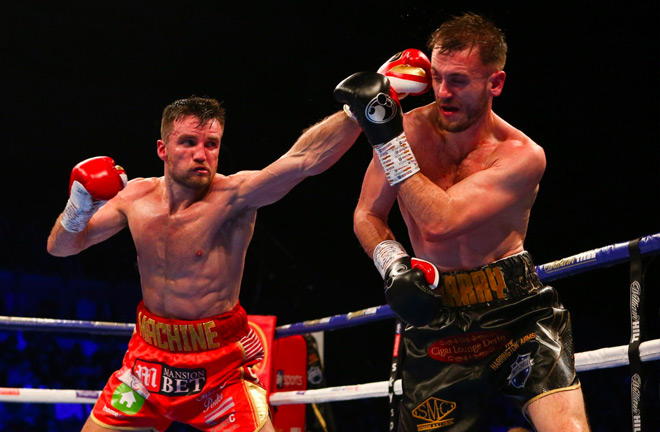 Calvin McCord moved to 9-0, as the Lightweight from Ayr took a 59-55 six round points win against Lee Connelly. Grimsby's Levi Giles also moved to 9-0, as he took all six rounds of his Welterweight clash with Kris Pilkington. 
Jake James pitched a shutout over four over Pavel Albrecht at Super Welterweight, and at Super Middleweight, James Hawley did the same against Scott Williams.
Southwark based Flyweight Harry Mullins made his debut, and he won all four rounds against Reiss Taylor.