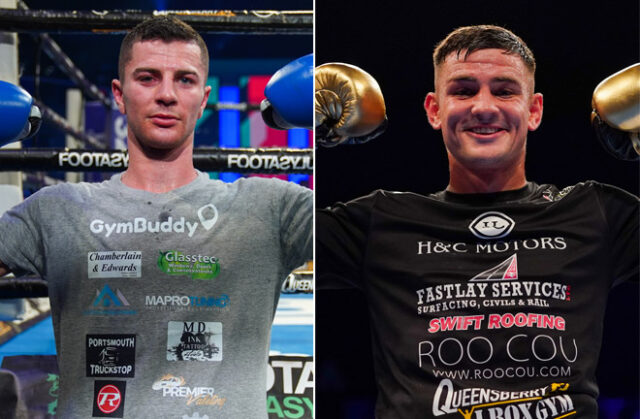 Mark Chamberlain remains open to a showdown with fellow undefeated Lightweight Sam Noakes, but believes it should take place for a title.
Chamberlain (8-0, 5 KOs) has won his opening eight professional bouts, winning five inside the distance whilst Noakes (7-0, 7 KOs) has also impressed with seven straight victories all by knockout.
The pair who are both signed with Hall of Fame promoter, Frank Warren appear to be on a collision course and the Portsmouth man says although he would fight his promotional stablemate next, there is room for the fight to become bigger.
"It would be a great fight," Chamberlain told proboxing-fans.com.
"There's a lot of hype about it at the minute. If they're trying to build it as a fight that can happen in the future that's great, but he's going to need more than a pair of gloves to beat me.
"We know in the boxing world it makes no sense to fight now. The public might say different, they might say 'why don't you fight him next?'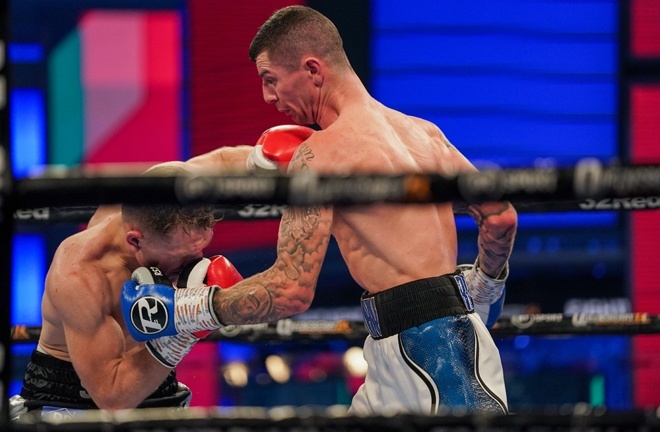 "I'd fight him next, not a problem but you've got to use your brain it's a business.
"You can fight each other in three months time or you use your brain and you fight each other in 18 months time for a British [title] or whatever and then we can both make a few quid out of it, that's what it's about.
"I think it's a fight that could happen and I hope it happens, because we've both got good teams around us, we've got the best promoter out there so hopefully it can happen."
This is why I love boxing this is what it's about may the best man win 🤝😉 https://t.co/ssUtejZHJe

— Mark Chamberlain Boxing (@markyboy118) July 21, 2021
The 22-year-old caught the eye with a first round knockout over Stu Greener last June in the opening fight of the return of boxing in Britain behind closed doors, following the COVID-19 pandemic.
'Marky Boy' has picked up two further victories since and according to Boxrec.com he is set to fight against an unnamed opponent on the undercard of Sunny Edwards' first IBF flyweight world title defence against Jayson Mama on September 11th, although there has been no official confirmation.
Chamberlain insists he is now keen to push on to titles, with Maxi Hughes the current British champion and Myron Mills holding the English belt.
View this post on Instagram
"The plan for the next year hopefully get another five or six fights in and then see what happens there.
"I'd like to move onto titles and get up the ladder a bit more, but I've just got to see what happens and take each fight as it comes."
Watch the full interview with Mark Chamberlain below: