If he's not already, Alen Babic is quickly becoming a fan favourite and his five round fire-fight with Mark Bennett on Saturday night epitomised why he's a refreshing addition to the scene.
Babic (8-0, 8 KOs) threw an astonishing 483 punches and were it not for the admirable bravery of Bennett (7-2, 1 KO), who withstood the relentless onslaught until his corner saved him for another day at the end of the fifth round, the fight would have been over much earlier.
The 30-year-old's warrior-like mentality and determination to bring a style in the vein of his hero and former heavyweight world champion, Joe Frazier appears to be striking a chord with the public.
A heartfelt moment followed with 'The Savage' proposing to his girlfriend during his post-fight interview with DAZN, who said yes to the delight of the Brentwood crowd.
Much of the intrigue surrounding the Croat is how far he can go. Babic weighed in over 60lbs lighter than his opponent who recovered from a punishing first round to land some hard-hitting, clean shots of his own in the following rounds, despite never really being able to dominate the rounds.
Babic appears to have held his own with bigger men in sparring, most recently with Joe Joyce, but the general consensus still seems to be that could be his downfall if it came to fighting those at the top level.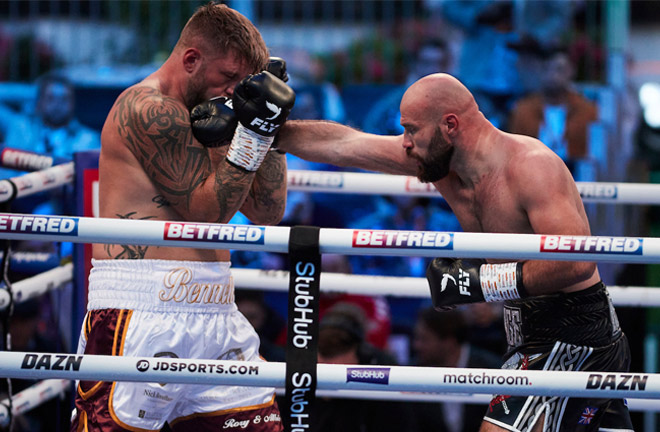 'The Savage' though remains determined to prove that it not the case and it's truly fascinating to see where the journey takes him.
In a stacked division and with the option to drop down to the newly-formed WBC bridgerweight division where is rated at eight, who could he face next?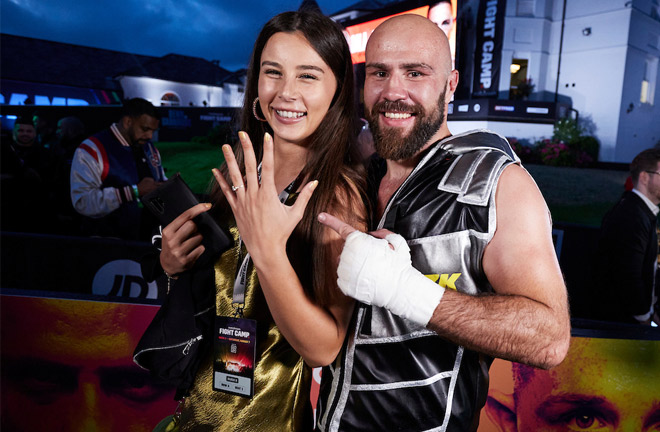 Dave Allen
A clash that would pit two of the most popular heavyweights together and make for an entertaining build-up.
Allen (18-5-2, 15 KOs) is set to end his brief retirement from the sport when he returns on a FightZone card on August 27th in Sheffield and has expressed his desire to face 'The Savage' should his comeback plans go well.
'The White Rhino' built a huge domestic fanbase due to his relatable personality and willingness to take on the biggest challenges, including the likes of Luis Ortiz and Babic's manager, Dillian Whyte both in defeat.
View this post on Instagram
The 29-year-old has far more experience and has operated at a much higher level, but the ring activity and momentum is with the Croat.
"I thought he did well, he's exciting," Allen said in response to a question on his Instagram story.
"I've always said he's better than what people think and he's still a lot better than he showed last night, he can really box.
"We haven't seen anywhere near the best of him next.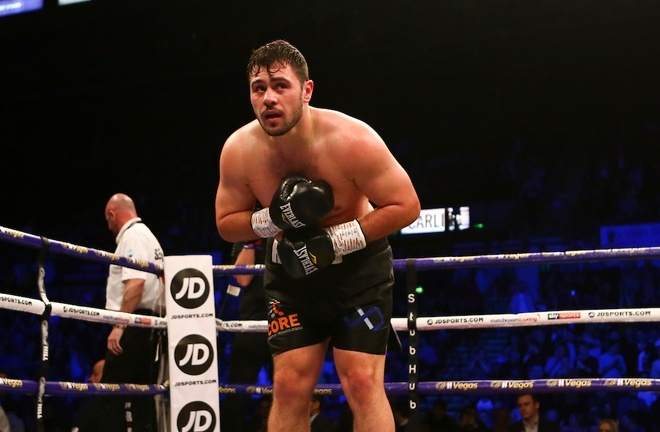 "I'm boxing August 27 and middle of October. If they can get me the Babic fight November or December I'll box him and if I lose all I want is my train and expenses covering, that's how confident I am."
The Doncaster man went onto say that he believed he would win inside four rounds, whilst Whyte appears to be keen to make the fight, writing on his Instagram story, 'Let's go enough talk we ready.'
David Price
Former British and Commonwealth champion, David Price could be another option.
Price (25-7, 20 KOs) has not fought since a fourth round knockout defeat to Derek Chisora in October 2019 and there has been no indication into his future plans.
However, there are rumours circulating that he could feature on the undercard of the all-Liverpool showdown between Liam Smith and Anthony Fowler on October 9th and there were calls on social media for the fight to be made.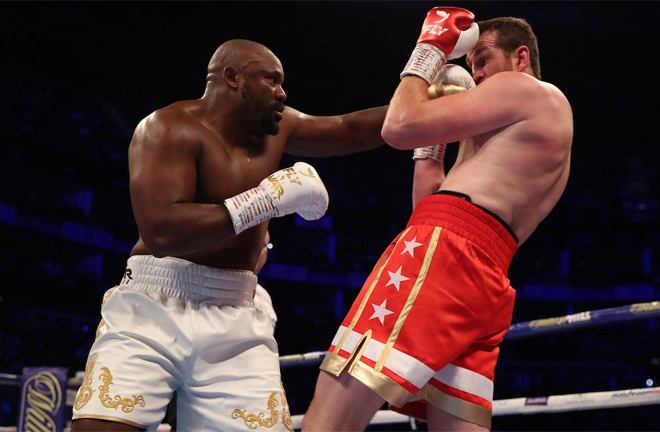 Price is coming towards the end of his career at 38-years-old, but could be tempted by what would be an all-action affair.
For Babic it would be a good test to see how he fares against a 6"8 heavyweight with the pedigree 'Pricey' has, being an Olympic Bronze medalist and he would feel it's a winnable fight given his similar, frenetic style to Chisora.
It will ultimately rest on what Price decides to do next.
Kash Ali
Kash Ali has already revealed he is open to facing Babic.
Ali (19-1, 10 KOs) secured the biggest win of his career last time out stopping Tomas Salek in three rounds to claim the IBF European heavyweight title.
It was a fourth victory in a row for the 29-year-old who has built momentum after an infamous disqualification for biting Price in March 2019.
𝘽𝙄𝙂 𝙎𝙃𝙊𝙏𝙎 💣💥🥊

King Kash @313ALI1 doing the business in style!#𝙅𝙤𝙞𝙣𝙏𝙝𝙚𝙍𝙚𝙫𝙤𝙡𝙪𝙩𝙞𝙤𝙣 pic.twitter.com/rkdsJzuA6q

— Fightzone (@fightzonetv) May 28, 2021
"If it came along that's a fight I'll definitely take," Ali said to IFLTV in June.
🇬🇧 ALI OPEN TO BABIC CLASH 🇭🇷

🥊 IBF European Heavyweight champion @313ALI1 says if the chance arises to face @AlenBabic11 he would accept it! 💥

🧨 Fireworks in this one without doubt 🧨#Boxing (via @IFLTV) pic.twitter.com/ZQfogRocsr

— Pro Boxing Fans (@ProBoxingFans) June 28, 2021
For Babic it would be a chance to secure a first professional title and build his ranking with the IBF, as well as fighting an experienced British operator.
Whilst for the Rotherham man success over 'The Savage' would be a major scalp for him and increase his profile.
Let us know who you would like to see Babic face next.