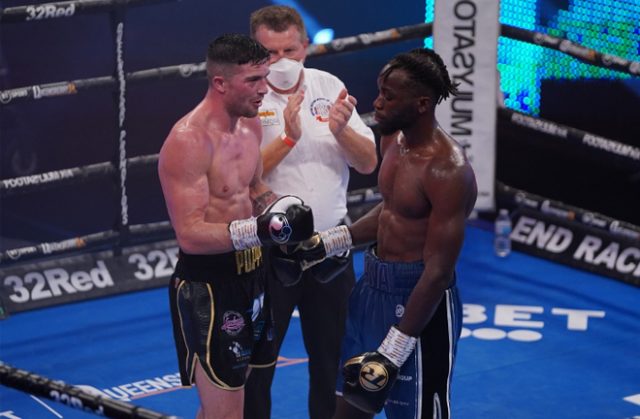 Mark Heffron and Denzel Bentley do it all over again following their September draw at BT Sport Studios in London, on Friday night live on BT Sport.
This time, the vacant British middleweight title will be on the line following Liam Williams' relinquishment of the belt.
The first contest was a case of what you liked, but Bentley did score a second round knockdown with a straight left hand that caught Heffron square on.
The rest of the fight saw Heffron coming forward, while Bentley moved in and out of range and picked his punches. The two couldn't be separated on the cards, with a three way 95-95 verdict returned, leading to a highly-anticipated rematch.
Heffron certainly had the better pedigree going into the first fight, with solid amateur credentials and he was climbing the domestic ranks until running into the aforementioned Williams in December 2018. The Welshman stopped Heffron in ten for the vacant British crown in a fight that Williams dominated.
That remains Heffron's sole career reverse, and the 28-year-old had four wins on the trot against low level opposition before meeting Bentley.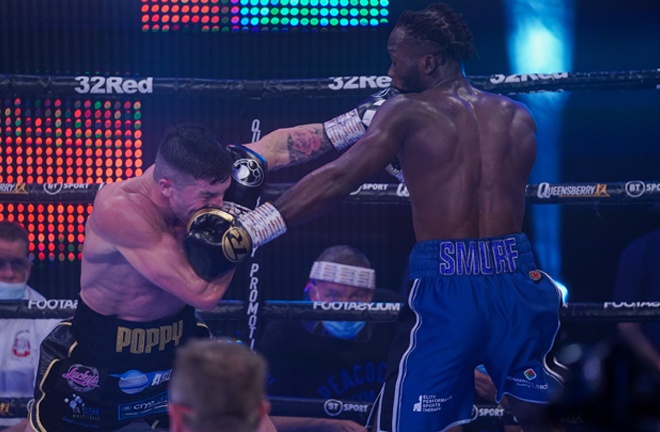 Battersea-based, Bentley carries power, and was impressive in his first appearance behind closed doors at in July, retiring Mick Hall in six rounds.
The 25-year-old, who trains alongside British and Commonwealth heavyweight champion, Daniel Dubois at the Peacock Gym, will take confidence from knowing he has the tools to trouble and drop Heffron, and both men have been vocal about who won their drawn contest in the build-up to this one.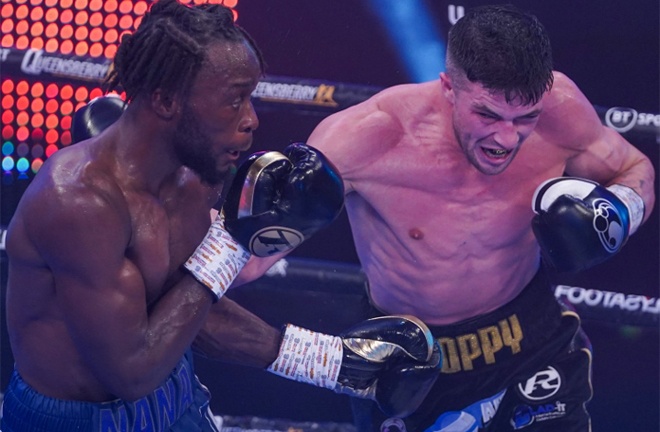 "The next fight we're going to put a proper game plan together," Heffron told Pro Boxing Fans post-fight.
"I know what he brings to the table, Denzel can't change he's going to get in a run again.
"I won that fight easy. I don't regret nothing in that fight, because I won that fight."
"He doesn't think he won, look at the instant reaction of both of us," Bentley told Pro Boxing Fans post-fight.
"It will be a different fight again.
"Almost everyone was writing me off. A lot of people thought I was going to get knocked out late.
"I showed I can dish it out, I can take it, I can move, I can do ten rounds comfortably, finish strong and take shots from who everyone was saying was a big puncher and was going to knocked me out."
Prediction: Adjustments are likely to be made by both camps, with Bentley surely looking for more urgency to make sure he banks rounds, while Heffron will look to not be as careless as he was early on first time around.
I was impressed with Bentley's work, and I feel if he can keep the fight on his terms, and break Heffron's spirit with his punch picking, he can take a close but deserved win on the cards.
Fury returns
Due to a whole host of positive COVID tests, it's an understandably threadbare undercard. Tommy Fury (3-0, 2 KOs) has his fourth pro outing on the bill, and he shouldn't have too many problems with Liverpool based Lithuanian, Genadij Krajevskii (0-11) at Light Heavyweight.
Prediction: After a feeling out round, Fury can take his man out within two or three sessions.
Caoimhin Agyarko (7-0, 4 KOs) is one to keep an eye on, and the Belfast Middleweight takes on the busy 'Camden Caretaker' Robbie Chapman (6-5).
Prediction: Chapman knows how to take care of himself, so an Agyarko stoppage win would be impressive. I think that Chapman will hear the final bell though, and Agyarko will have to settle for a points victory.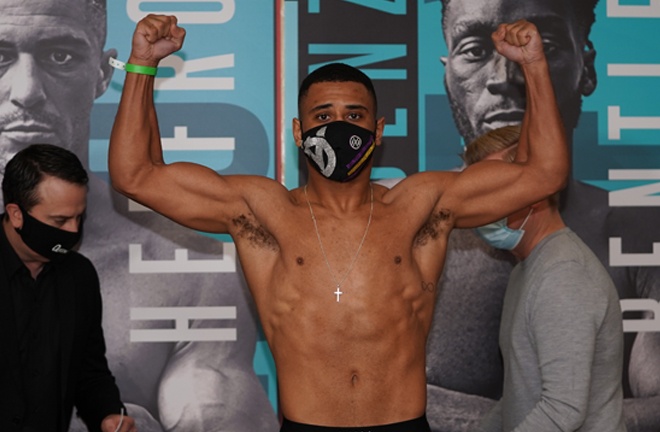 Four-time National Amateur Champion, Micky Burke Jr (3-0) makes a BT Sport debut, and the Londoner meets the tough Yorkshireman, Tommy Broadbent (8-7, 2 KOs).
Prediction: Florian Marku took out Broadbent in four with a body shot in July last year, but Burke should come through here via the scorecard.
At Super Lightweight, Henry Turner (3-0) faces the experienced Des Newton (8-16, 2 KOs).
Prediction: Newton has been stopped in the opening round in his last two outings, and Turner can score his first early win here around the halfway mark.
Southern Area Super Bantamweight champion, Chris Bourke's scheduled clash with Michael Ramabeletsa was postponed after the latter returned a positive COVID-19 test.
Whilst Kaisy Khademi and debutant Masood Abdullah also returned positive tests.