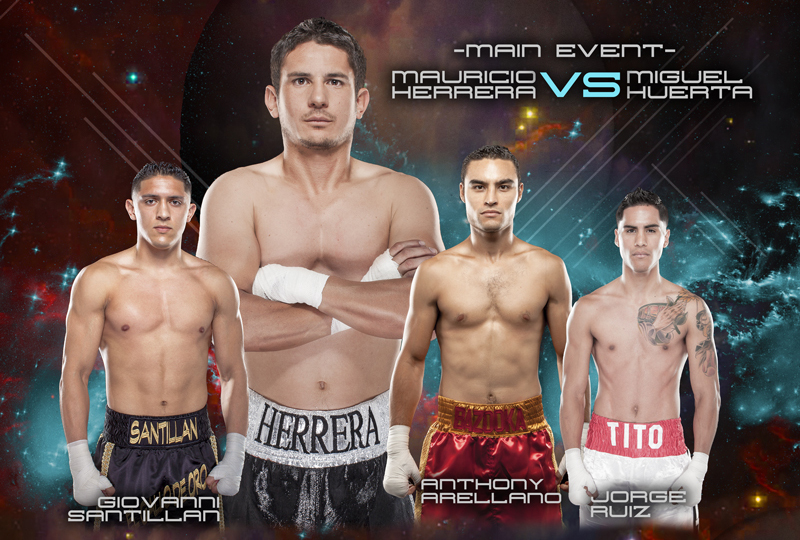 Thompson Boxing Promotions returns to the Doubletree Hotel in Ontario, Calif. with a loaded "Path to Glory" card headlined by junior welterweights Mauricio Herrera (19-3, 7 KOs) of Riverside, Calif. and former title holder Miguel Angel Huerta (27-10-1, 18 KOs) of Mexico City, Mexico. The bout is scheduled for 8-rounds and is set at a catch weight of 142 pounds.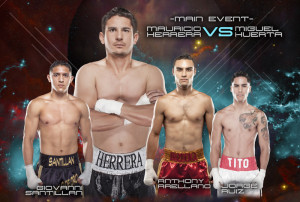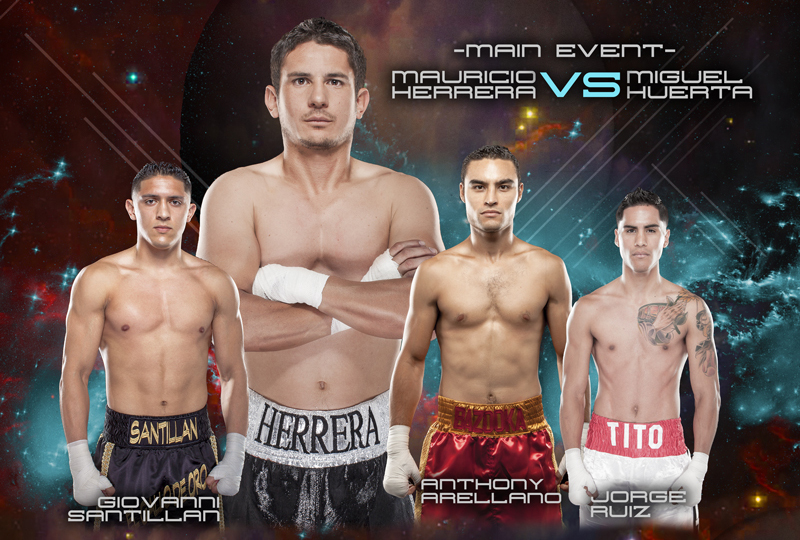 The younger Herrera will be tested against the veteran Huerta, 34, a southpaw who has developed a reputation as a powerful body puncher. Although, he has been inactive for several years due to managerial issues, Huerta insists he is in top shape for his fight against Herrera.
"I've been boxing for most of my life so I'm not worried about any ring rust that may have developed," Huerta said. "I am preparing myself for a hard battle and I'm ready to win."
Herrera, meanwhile, sparred with some of the sport's biggest names in preparation for this fight. Among them, Argentine Lucas Matthysse, widely considered the top junior welterweight in the world, and former Thompson Boxing Promotions boxer and current WBO welterweight champion Timothy Bradley, also considered one of the best in his division. Herrera says the high-level sparring has conditioned him for the hard-hitting Huerta.
"It was a great experience and education sparring with Matthysse and Bradley," Herrera said. "As a competitor, any time you get a chance to go against the best you take it. They're both crafty and naturally strong so it was perfect competition for my upcoming fight against Huerta."
In addition to improving his stamina and punching consistency, Herrera has been working on his counter punching with long-time trainer and manager Willie Silva.
"Mauricio likes to frustrate his opponents with his defense," Silva said. "By understanding the rhythm and timing of his opponent, he'll have more opportunities to score points through counter punching. I have no doubt that Mauricio will outbox and outsmart Huerta on September 27."
On top of sparring with top-notch competition to ready for this fight, Herrera will have home court advantage as the bout takes place in Ontario, only 30 minutes from his hometown of Riverside. Out of his twenty-two professional fights, ten have taken place in Ontario.
"I love fighting at the Doubletree Hotel," Herrera said. "It's close to home so I'll have a lot of family and friends in attendance. It gets loud and sometimes it feels like the crowd is on top of you. For someone that hasn't experienced that before, it certainly can feel a little strange at first."
In other action, undefeated welterweight Giovanni Santillan (9-0, 5 KOs) of San Diego meets Mexican Angel Martinez (13-4-1, 9 KOs) in an 8-round fight. Santillan, like Herrera, is promoted by Thompson Boxing Promotions.
"Our training camp will be a little more intense this time around because this is my first 8-rounder," said Santillan, 21, a southpaw. "My strategy will be slightly different than previous fights, but it won't effect the product. Fans will no doubt be entertained."
Young, hard-hitting junior welterweight Jonathan Garcia (11-0, 9 KOs) of Watsonville, Calif. puts his unblemished record on the line against the more experienced Miguel Angel Munguia (30-27-1, 26 KOs) of Mexico City, Mexico in a 6-round fight.
Recently signed to Thompson Boxing Promotions junior welterweight Anthony Arellano (6-1-1, 2 KOs) of San Diego looks to impress in his debut under the TBP banner versus Los Angeles-native and all-action brawler Joaquin Sanchez (5-10-2, 2 KOs). The bout is scheduled for 6-rounds. Arellano's defense and counter punching will be tested against the forward attack of Sanchez.
Junior featherweight Jorge Ruiz (3-0, 1 KO) shares a similar background to Arellano in that he is from San Diego and is also one of the latest editions to the Thompson Boxing roster. Ruiz will look for his fourth win against an opponent to be named later. The fight will be scheduled for 4-rounds.
Making their pro debuts against each other are junior middleweights Nico Macias of Tehachipi, Calif. and Francisco Ramirez of Riverside in a 4-round bout.
Opening the show is another recent signee to Thompson Boxing, Colombian Cesar Villarraga. He too is making his pro debut against fellow novice, Sopaun Rin of Chino, Calif. The opening bout is scheduled for 4-rounds.
Villarraga starred for Colombia at the 2010 South American Games going through Hector Manzanilla (Venezuela) and Erick Banguera (Ecuador) to advance to the gold medal match against Everton Lopes of Brazil. Villarraga would bring home the gold in the 57kg event and would later qualify for the 2012 London Olympics.
"Cesar's Olympic experience will serve him well early in his career," said Alex Camponovo, matchmaker for Thompson Boxing. "We will be able to move him along quicker than most other boxers, but first, he has to get through his first professional fight. We look forward to watching him open our show on Sept. 27."