On Tuesday night, the first of four city press tours came to Los Angeles as the cross sports clash between Floyd Mayweather and Conor McGregor began the promotion of their fight which takes place on August 26th 2017, in Las Vegas.
And it was a show for all as the two competitors talked trash and traded insults…as well as a dance from McGregor and a hefty cheque that Mayweather seemed to have in his pocket!
Dana White introduced his UFC competitor, Conor McGregor, and the Irishman spoke with confidence and acknowledged the crowd at the Staples Center in LA, which the crowd responded with huge cheers.
McGregor then mocked Mayweather's attire, slamming 'Money' for wearing a tracksuit., claiming he can't afford a suit anymore. Mcgregor himself was wearing a navy suit and when close up, could see words of profanity written upon it, aimed directly at Mayweather. The talk was then moved onto more relevant issues, such as the fight itself.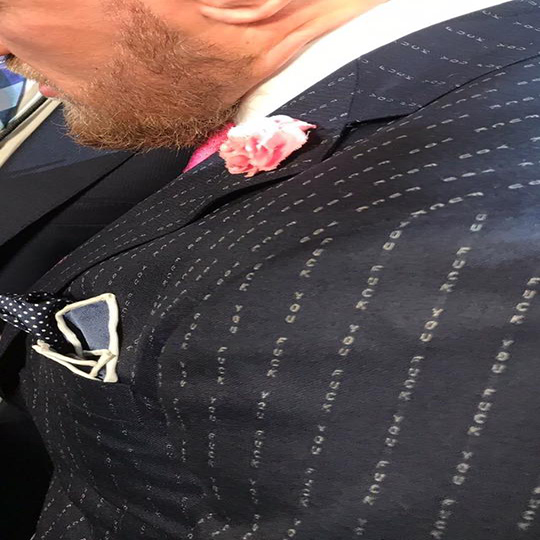 McGregor taunted , "There's no other way about it. His little legs, his little core, his little head. I'm going to knock him out inside four rounds, mark my words".
Mayweather then retaliated with, "We know Mr Tapout likes to quit and you will, you going out on your face or you going out on your back. Which way you want to go? Which way do you want go?
"He looks good for a seven-figure fighter, he looks good for an eight-figure fighter, but I'm a nine-figure fighter."
The two kept on slating and trying to best one another and they faced off for the second time that evening, having to be separated by UFC president, Dana White.
McGregor spoke to the media after the public show and addressed  Mayweather's father with, "The old man came — and I don't know who's who, I got confused — but the old man came and he was saying some stuff," McGregor said regarding his stare down with Mayweather Jr. "So whatever, I don't know."
This incited Mayweather Snr to join in the war of words and warned McGregor, "Like what, son? I will beat your ass, I will beat your ass."
Video courtesy of youtube.com and fighthubtv.
To me, the press conference looked staged and both were acting as they were apart of the WWE. No doubt it was entertaining and I guess that is what they want from all of this but how many times can this 'show' be repeated? Heading into 3 more cities around the world, each country will get to view the publicity stunts pulled by both fighters and unfortunately, looks as though it will be a repeat of L.A.
Here is the full Press Conference from Tuesday night in L.A, courtesy of youtube.com and SHOWTIME sports.