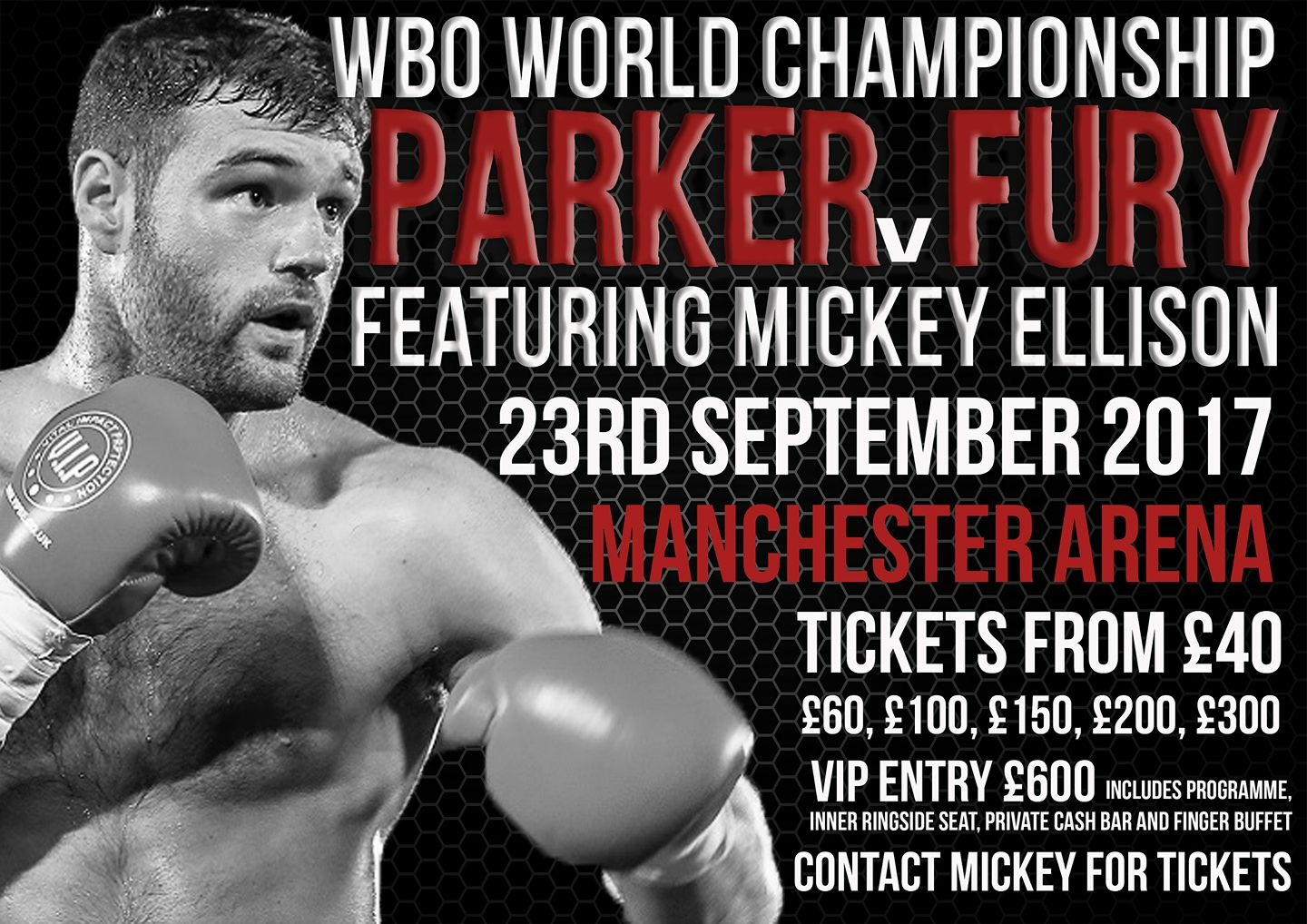 Darwen's light-heavyweight prospect Mickey Ellison (3-1) has landed his dream fight at the Manchester Arena on September 23rd on the undercard of the huge WBO World heavyweight title showdown between New Zealander Joseph Parker (23-0) and Briton Hughie Fury (20-0).
The Blackburn-born boxer gets to perform at the 21,000-capacity sporting arena live on ITV Box Office and is aiming to make a statement with his performance on the Hennessy Sports show.
 The 6ft 2" tall 175-pounder said, "I just want to pay the people that have supported me in all my fights back and put on a good performance for them.
"I train hard anyway but it's definitely motivated me more in the gym. I see it as an opportunity to get noticed so I'm going to be in the best shape of my life and give it everything I've got."
The fledgling pro will be involved in a four three-minute rounds light-heavyweight contest against an opponent yet to be confirmed.
"It'll be another four-rounder, probably my last one at four before I step it up to six, but I leave that all to my trainer Alex [Matvienko] and manager Steve [Wood] to decide.
"I'm more than comfortable fitness-wise to do the six rounds, so I don't see why not if it's offered.
"They're looking at getting me an opponent who can come forward and cause problems for me."
Ellison insists that the bigger stage will not have any effect on his nerves despite the cameras broadcasting live on ITV Box Office.
"Not bothered about those cameras," he shrugged. "It's the same as ever for me, really. I don't think there's more pressure on me because it's bigger stage, I'm just going to embrace it and take it all in, and put all of that energy into the performance."
Ellison stated that he was keen to get back to the ring as soon as manager Steve Wood could find a space for him after his previous win at the iconic Winter Gardens in Blackpool just weeks ago on July 15th.
His experienced manager, head of VIP Boxing, certainly came through for his light-heavyweight charge, landing him the biggest gig of his nine-month professional career to date.
Ellison has already fought four times in eight months and kicks off the new season in September with what will be his fifth fight in 10 months.
The former North West amateur champion debuted last October against the aggressive Bryn Wain (0-13) in Bolton, successfully starting his paid career with a shutout points victory.
He then raced back to the ring again just six weeks later to secure a second points decision against tough Hungarian Krzysztof Golec (1-5-1).
His third fight was against former Central Area titlist Carl Wild (15-26-5) last April, resulting in a close points loss.
Prematurely taking on an Area champion in just his third pro outing was due to each of their travelling opponents withdrawing just one day before their respective bouts, so were consequently paired up.
Ellison realised it was a bit too soon but also saw 'Born 2 B' Wild as a winnable fight.
He reflected, "I thought I got the better shots in but he was a bit busier in there, but I've learnt more from that fight that knocking out 10 journeymen could ever teach me."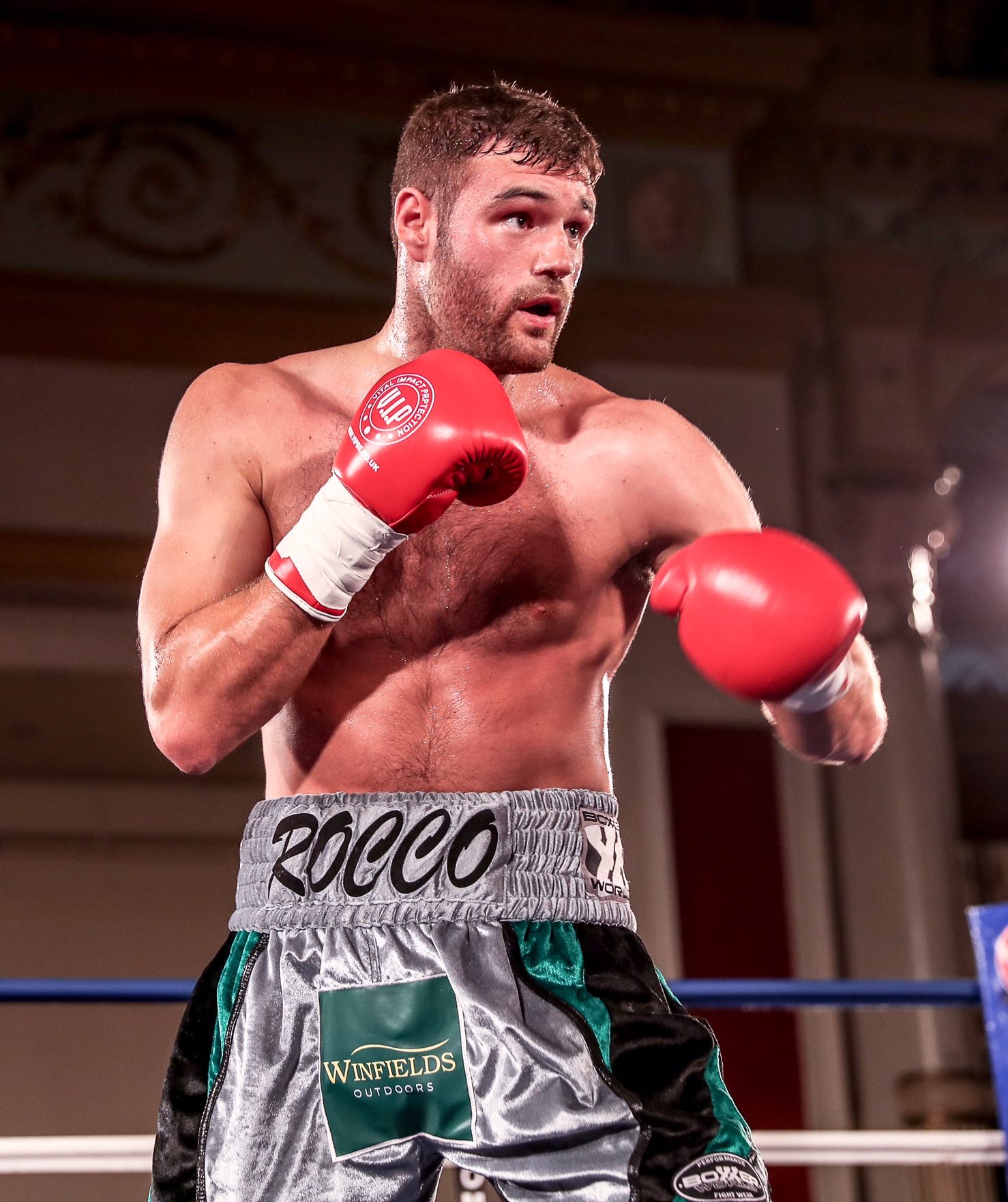 In an improved and confident performance, Ellison returned to the ring on July 15th to earn a shutout points win over Curtis Gargano (0-39-1) to get firmly back to winning ways.
He said post-fight, "Me and Alex Matvienko have been working on putting a few things that went wrong right. The loss inspired me to come back stronger and want it more."
Sparring with English super-middleweight champion Darryll Williams in his last training camp helped the 175-pounder to bounce back from defeat stronger and wiser.
Keen to continue the momentum, Ellison has already been sparring with other top names in and around his weight category.
"I've just done five rounds with Rocky Fielding," he confirmed. "I'd say it's definitely helping me to progress when sparring these guys because they're all champions and all currently at a higher level than me.
"I've sparred Darryll Williams – an English champion; Rocky – a British champion, and Liam Conroy – an Area champion that's challenging for the English in his next fight."
His fifth pro bout will not be the last one this year as the busy boxer plans to fight twice more in 2017.
"I'm aiming to fight twice more before the end of the year," the 27-year-old said. "My sponsors Winfields and Timbuktu allow me to focus on my career and not to worry about ticket sales too much, which means I can fight as often as I can."
Ellison concluded with his thoughts on the main event, "I think Hughie Fury wins because he's awkward. I know he's got a different style to Tyson [Fury] but they're both very mobile on their feet. It's a 50-50 fight on paper but I want Hughie to win."
Joseph Parker V Hughie Fury
The main event between reigning WBO World heavyweight champion Joseph Parker and challenger Hughie Fury has been a talking point for many weeks and will be watched by fight fans around the globe.
Manchester's Fury insists he will shock the world and prove doubters wrong when he fights for a world title for the first time in his career, keen to follow in cousin Tyson's footsteps.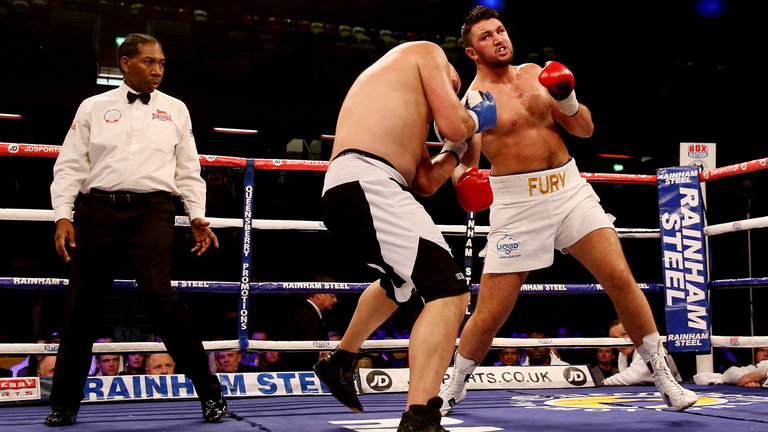 The Kiwi was due to face the challenger in his home city of Auckland last May but the 22-year-old Englishman withdrew with a back injury. Parker went on to face Razvan Cojanu beating him widely on points.
The 25-year-old first captured the WBO title in December, two months after Fury's cousin Tyson vacated the belt in order to focus on his recovery as he dealt with depression.
Fury, who turns 23 just five days before the fight, has not fought since April 2016 when he beat Fred Kassi by technical decision, but now gets home advantage.
Both men are unbeaten in their respective careers, Fury currently has a record of 20-0, including 10 wins inside the distance, while Parker is 23-0 with 18 of those wins coming early.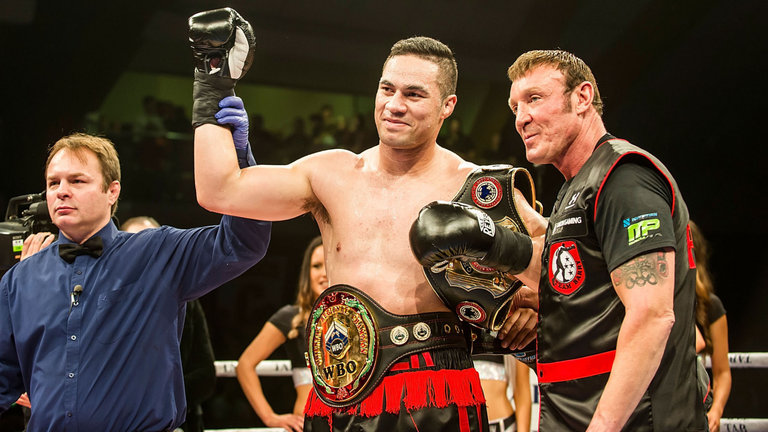 The headliner will be supported by a 12-round lightweight contest between former IBF Youth featherweight champion Joe Murray (21-2) and Ellesmere Port's Matty Fagan (11-2).
Another heavyweight will perform on the night as Manchester's Lee 'The Grenadier' Carter (0-2) seeks his first win in the paid ranks.
The event is set to be one of the first to take place at the arena when it re-opens in September following the tragic terrorist attack that took place in May.