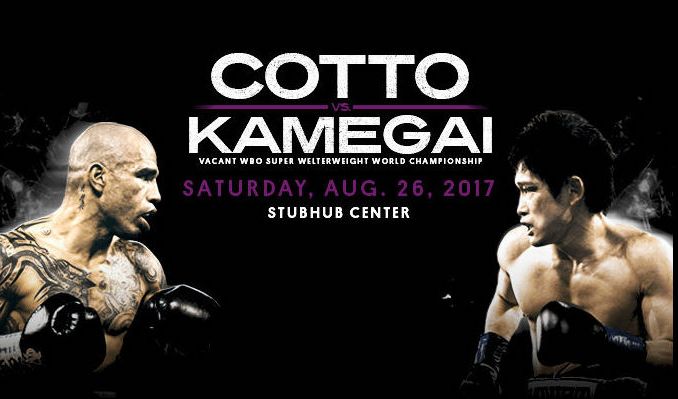 This Saturday night, California will be the setting for Miguel Cotto vs Yoshihiro Kamegai for the vacant WBO Super-Welterweight title, from the StubHub Center in Carson.
The Puerto Rican boxer, 36, has not stepped into the ring since his loss to Canelo Alvarez, back in November, 2015. And he has already made the decision to retire at the end of the year, with expectations of a final fight in December, before he takes the gloves off.
"The decision is already made. I'm leaving on December 31 no matter what happens in my career," Cotto said.  "I think 16 years is enough. I have other things to do in my life. I have to take care of family. I enjoyed my whole career," he continued. "I'm really proud of the kind of career that I had."
Cotto's opponent, Kamegai, 34, is a tough fighter, who has taken a lot of beatings in his time, but has will and desire. In a match up that is not the greatest, the main point is for Cotto to see out his career in the best way possible, and to him, by winning the WBO Super-Welterweight title is the way to do it.