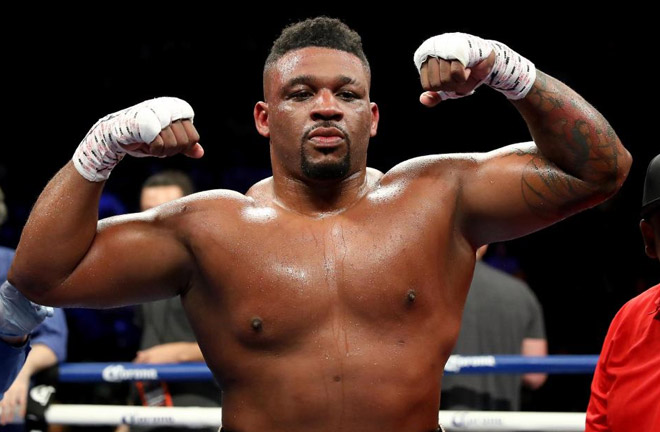 Jarrell Miller has denied ever "willingly" taking Performance-Enhancing Drugs (PEDs) despite reportedly failing another drugs test.
Miller reportedly tested positive for the banned substance GW1516, ahead of his scheduled return to action on July 9th against Jerry Forrest in Las Vegas.
However, 'Big Baby' insists the substance was "ingested" and says the matter is being investigated by his team.
"There's not much I can say on the matter because of legalities we're dealing with right now," Miller told Fight Network.
"This is not a needle in the stomach, this is something that was ingested, we don't know if it was contaminated, but we're investigating it as of right now.
"Me and my team are working due diligently to get the facts 100% straight.
Breaking: Jarrell "Big Baby" Miller has tested positive for a performance-enhancing substance and has been pulled from July 9 fight with Jerry Forrest on ESPN, sources tell The Athletic. Miller was set to fight Anthony Joshua last year before testing positive for three PEDs

— Mike Coppinger (@MikeCoppinger) June 27, 2020
"Why the hell would you think I would go back and do something repeatedly and knowingly that are coming back in my return fight, with the financial setbacks and the hardships that I'm dealing with in my life?
"I want the general public to think about that and like I said when the facts and everything comes out the right way, we'll deal with it."
The Brooklyn man saw a World Heavyweight title fight with Anthony Joshua in New York scuppered last June after three failed tests, including for the banned substance GW1516, but avoided a lengthy ban from the New York State Athletic Commission after his licence had expired, although he was banned by the WBA for six months.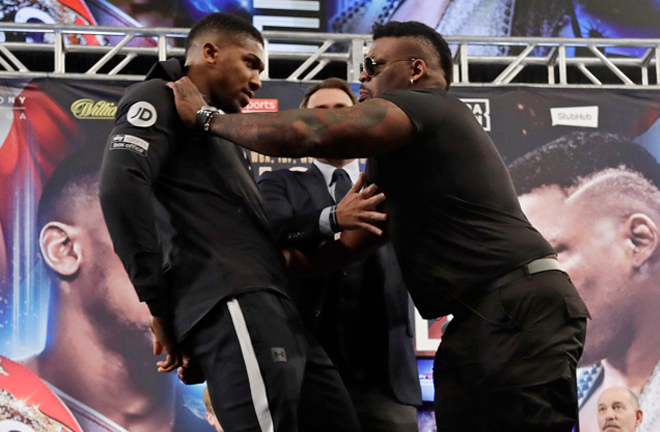 Miller was set to make his first appearance this month under the Top Rank banner, whom he inked a co-promotional deal with in January, however the Nevada State Athletic Commission has temporarily suspended him.
Asked if he'd ever taken performance enhancing drugs willingly before a fight, Miller added: "No, I've never ever willingly taken a steroid for performance enhancement purposes, no.
"Did I take something for healing properties, for injury, yes I have.
"Before a fight to win a fight and doing a training camp? No I've never done that."
Miller has refuted suggestions he should be exempt from fighting for life, although he admits he is prepared to accept a suspension.
"Nobody can be more outraged than me, I'm the one that lost millions and millions of dollars," Miller added.
"I'm the one who has his career on the line, so like I said ain't nobody going to be more outraged than me, but I have to think with a straight mind, figure it out, sit down with my team and get everything in order and get everything done the right way.
"Absolutely not, I should not be banned. I'm prepared to accept my suspension and I'm willing to do my monthly testing duration for my suspension, but to be banned for life?
"No you're out of your mind."
The unbeaten 31-year-old says he was in regular contact with VADA president Margaret Goodman and insists the item was listed to the anti-doping body, but says he was not aware it was damaging.
THE WBC CLEAN BOXING PROGRAM RESUMES TESTING https://t.co/mBfnp7Ex7O

— World Boxing Council (@WBCBoxing) May 13, 2020
However, WBC President Mauricio Sulaiman has revealed Miller has been banned by the governing body for three years after he failed to enrol in their clean boxing program which is run by VADA, year-round.
The clean boxing program was put on hold during the coronavirus pandemic, with testing deemed difficult to administer, but it has since resumed.