"I suffered so much because of gambling. I isolated myself which led to depression and anxiety, all because of this addiction. I was ashamed of the person I was."
The surname Quarless is already etched into British boxing history. Originally, it was carried by Noel Quarless, a talented heavyweight who enjoyed a nine-year professional career between 1981-1990. Noel's last fight was a defeat to a young Lennox Lewis.
Today, we are 30 years on from his final ring walk and the Quarless' name has resurfaced with his nephew, Nathan forging a career as an undefeated cruiserweight prospect, however his biggest fight had been outside of the ropes.
In his early years, Nathan was aware, but unfazed about his surname and its link to boxing.
"I knew about Noel growing up, my dad played me videos and told me old stories about his fights and the spars he had but I don't feel different carrying my name, it's all I have known so it was nothing new to me," says Quarless.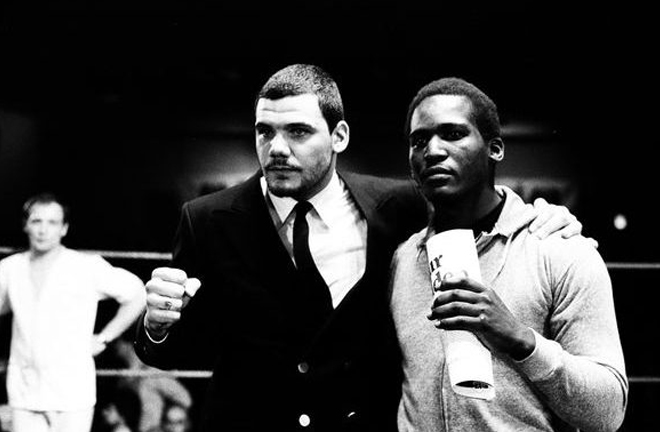 "Boxing is in my family; Noel was a great pro and unlucky not to get the chances he deserved but this is my career and what has gone before me doesn't mean anything."
Boxing may well be the direct link to his uncle Noel, but Nathan credits his father, Wally, for introducing him to boxing.
"At 13, my football team couldn't carry on anymore and folded" he explains.
"That's when my Dad said I could find another team or I could start boxing.
"I chose boxing and started at Golden Gloves and then moved to 'The Solly' – when I moved there, that's when things got serious for me."
Like so many before him, 'The Solly' was the springboard for Quarless to enjoy amateur success.
During his time in the unpaid code, the Liverpudlian reached the semi-finals of the prestigious ABA tournament and was on the cusp of international experience, before he decided to turn professional in 2018.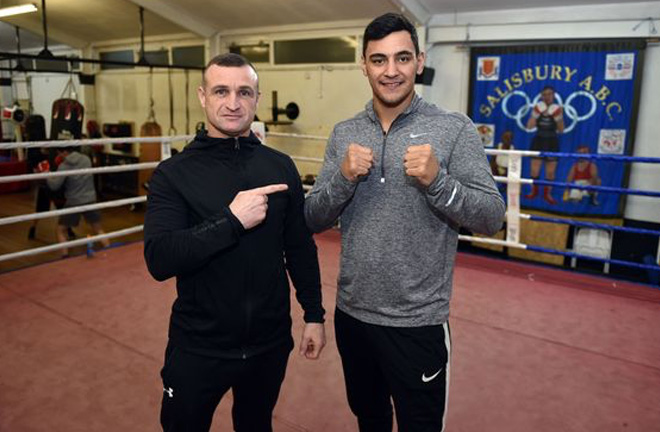 The club, formerly known as Sailsbury ABC, is a stalwart of the British amateur boxing scene. Located on the outskirts of Liverpool city centre, it is a club steeped in tradition.
Since opening its doors in 1974, it has produced everything from national champions to Olympians. Among its alumni, David Burke, David Price, Sam Maxwell, Paul Edwards and James 'Jazza' Dickens.
'The Solly' did not venture into professional boxing until 2018 when they named Nathan as the first professional to compete directly out of the club – an achievement that he describes as "a very proud moment."
"It is special for me to be the first professional fighting out of the club, the club has produced some quality fighters over the years from British champions like Paul Edwards to world champions like David Burke but they had to move away once they turned professional.
"For them to back me as the first professional means a lot and hopefully, I am the first of many."
Now trained by former amateur coach Tommy Smith and supported by the plethora of experienced coaches in the background, Quarless is comfortable being guided by familiar figures.
"They have my best interests at heart, I know that," begins Quarless.
"My relationship with all the coaches is great and that is important to me.
"Tommy has been with me through the amateurs and now as a professional, he cares about my career and I know I am in safe hands."
At 6-0, Quarless is still serving his apprenticeship as a professional. Despite his inexperience, he has been drafted in as a regular sparring partner for former world title challenger, Hughie Fury.
"I couldn't believe I got asked to go down to their camp, at first!
"I have been facing experienced opponents who know how to survive, but being around Hughie and Peter [Fury] is great for me.
"I was asked to go back, so I must have impressed [them], which is a massive confidence boost.
"They allowed me to be a part of it and watch other spars and ask them questions about anything, I can't thank them enough really."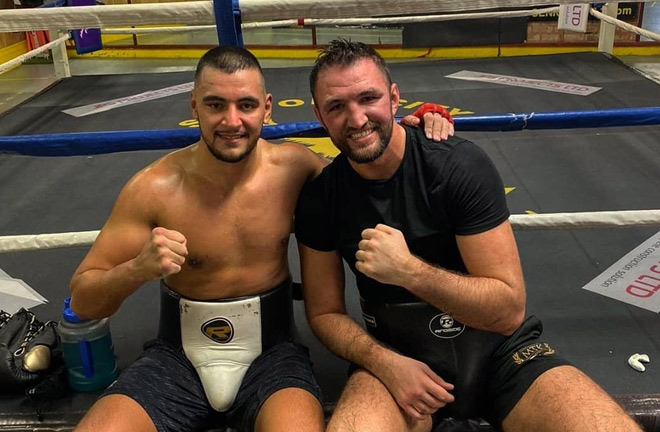 From a professional standpoint, the last couple of years have been plain sailing for the unbeaten cruiserweight but this does not tell the full story.
Life inside the ropes has progressed nicely, life outside the ropes has not been so straightforward. For the early part of his career, Quarless suffered from a gambling addiction. This addiction was close to derailing his entire life, not just his career.
"It all started in 2014 when I was 19," he says.
"I had a few wins as everybody does and it just gripped me and from that day I spent three years chasing money.
"A few months passed and it got to a point where I wasn't even chasing money anymore, I was just chasing a high.
"It was purely about the thrill and it is only when I look back now that I realise how dangerous that is."
The gambling addiction reached its lowest point in 2017 and Nathan finally admitted his problem.
"It was just so destructive, by this point," he reflects.
"I broke down in front of my Mum and Dad and they instantly supported me, they helped me sort the situation out."
Just as things began to look positive, Quarless fell into a relapse in March 2018.
A decision he still regrets to this day. "I always think about the relapse, even now, but again my Mum and Dad were there for me and sought counselling for me to get to the bottom of this problem, once and for all."
The support Quarless needed came from a charity in Liverpool by the name of Beacon Counselling Trust. A free service that supports people with a wide range of issues. It is a place he still describes as 'home'.
"It is two years on now and I am still here and it still feels like home," says the 24-year-old.
"The people here helped me understand why I used to gamble and have given me the skills to stay away from it."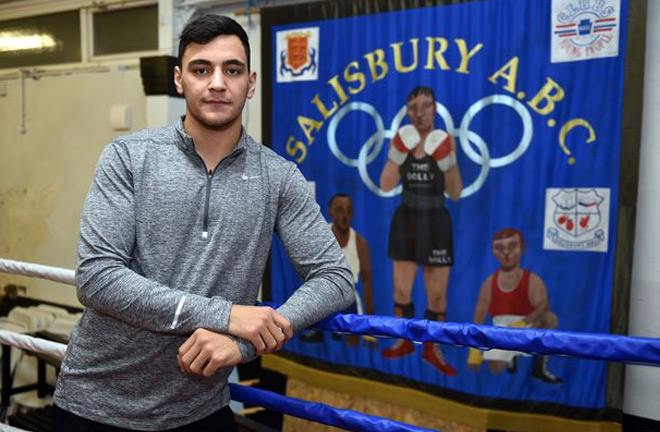 With his previous addictions now under control, Quarless is no longer just helping himself.
He has become a founding partner of Gambling Harms Alliance, a service that strives to highlight the issues people can face when they suffer from gambling addictions.
His new venture has allowed him to bring his experience to the masses, in the hope that he can help people who are experiencing the battles he once faced.
"Our first conference was held in Preston in November and I did my first public speech there.
"I am so proud of how far we have come and I just hope we can be there to help people who are now struggling.
"We have to raise awareness of the dangers of gambling and encourage those suffering to seek help and recover and I can show them it can be done."
Outside of the boxing and charity work, the cruiserweight prospect works to support people living with autism, a job he is immensely proud of.
"I started the job in 2014," he continued.
"Again, I was introduced to it by my Dad and it was basically to keep me going and so I could focus on training in the amateurs, but over time I grew to love the job.
"At 19, I was completely unaware of autism, but the job changed my life, it allowed me to understand how hard it can be for people living with autism."
Quarless found a way to combine his day job with his love of boxing and now works with local groups to provide boxing sessions to people with disabilities.
"I help out from time to time with sparring and they all love it, they have achieved so much and all the people who attend have smashed so many boundaries, it is amazing to see."
The last couple of years have had so many ups and downs for Quarless. But, through it all, his family have acted as a constant support system and it is something he evidently appreciates.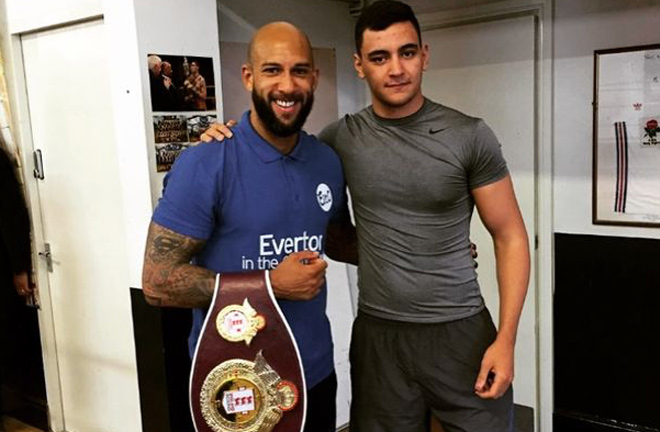 "I look up to my mum and dad, what they have done for me for my whole life, not just the past couple of years is amazing and how they have raised myself and my sisters, we owe them everything."
A support worker, a recovering gambling addict with a desire to help others and an undefeated boxing prospect and still just twenty-four years of age. There have already been plenty of chapters in the Nathan Quarless story and there are many more to be written.
He may carry a well-known surname but he is keen to build a legacy of his own. Life and boxing may spring surprises along the way, but there is no doubt that Nathan has the vision and platform to carry the Quarless name to new heights.