Team Pajkic Arrives in the UK ahead of Commonwealth Heavyweight Showdown
Canadian heavyweight champion Neven "No Surrender" Pajkic has arrived in the UK ahead of his Commonwealth title fight against champion Tyson Fury at EventCity, Manchester this coming Saturday (Nov, 12).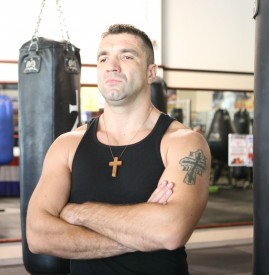 The normally outspoken Pajkic, who said at his press conference in Canada on Dec, 20, 2010 "Once the day comes, if he gets enough balls to fight me, he is going to be well overmatched against me. And believe you me, Tyson Fury WILL get knocked out." has now decided not to comment until he has ripped the title from around Fury's waist.
His promoter Rick Smiciklas said "I've just talked to Neven and he said that he has no comment and is going to do his talking in the ring and he will have lots to say when he has the commonwealth belt around his waist on Saturday night."
"Neven is in the best shape of his life and there will be no excuses from him as he looks to under promise and over deliver a great fight to people watching here on Channel 5 and back home on Super Channel."
Rick Smiciklas added "I just want to thank team Hennessy for this amazing opportunity and commend Mick and his team on doing a great job and promoting this marquee matchup".
Tyson Fury vs. Neven Pajkic Preview Video