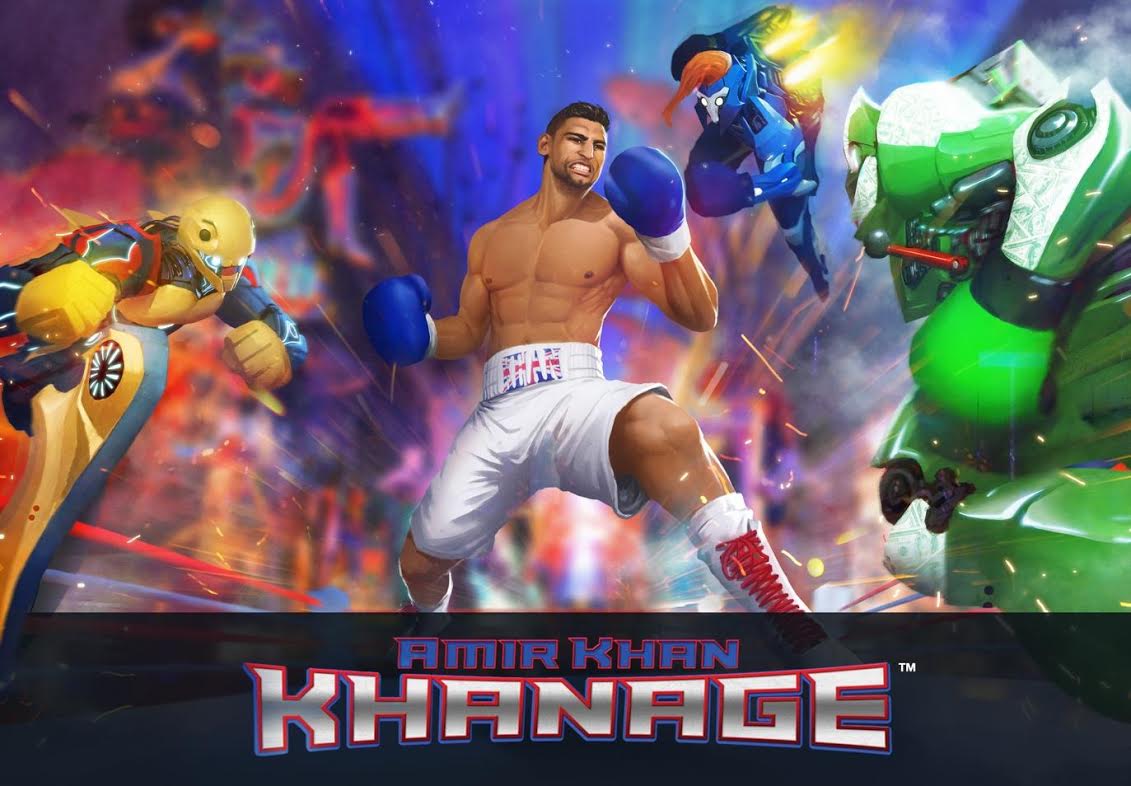 Ahead of the biggest fight of his career, Amir Khan is putting his rivals to task on a whole different platform in new mobile game app Khanage, available on iOS and Android from May 2nd. Specifically, he's trolling Floyd Mayweather and Manny Pacquiao with video game characters "Dollar Bills Jr." and "Barry Mackyowl."
Dollar Bills Jr. is struggling to read, then takes his money and runs when Khan enters the ring. Mackyowl suddenly has an arm injury that send him running from a fight. Hmmm. Then Canelo Alvarez, "Dan Ello", enters the ring and accepts the challenge.
The boxing arcade app, which challenges players to take Khan to the top of boxing, is inspired by the fighter's own lofty ambitions to top the sport's coveted pound for pound list, and features a few antagonists not too dissimilar to his real life rivals.
The game follows 'King' Khan on his quest to be crowned the greatest fighter in the universe and dethrone current champions Dan Ello, Barry Mackyowl and Dollar Bills Jr. One a Mexican warrior with flame red hair, the other dubbed the Beast form the East and the last a flash American with lots of money.
In a three-part story trailer for the game, King Khan can be seen confronting each rival before they get the spooks and run off, leaving the brave and somewhat reluctant Dan Ello to take the fight.
These champions are so hell bent on avoiding Khan in the game, they send out evil droids to stop him in his tracks. How the story ends though is down to the fast hands of the player as the game lets you take up the fight as Amir Khan and swipe your way through legions of killer robots to dethrone the phoney kings of the sport and collect all the Title Belts.
"Going into the biggest fight of my life I wanted to give fans another way to connect with me and my story. I think everyone knows my desire to prove I belong at the top of boxing in the biggest fights, and Khanage is a fun way of expressing that," said Khan.
"I am surprised how realistic it is for a mobile gaming app – Digital Shoguns have done an incredible job with the gameplay and graphics. I've played it a few times now whilst in camp on the way to the gym, it is very addictive and quite motivating. It's great fun for all ages and I think everybody is going to love it. Download it for free to join the ride and lets bring these belts back home!"
The game will be free to download on iOS and Android from May 2nd. Khanage takes Britain's most exciting fighter into an equally exciting sport arcade game that tests users reflexes and boxing technique. Featuring in-app purchases, infinite levels, special kits and video game graphics, this little app packs a mighty punch.