The news of Nicola Adams' retirement rocked the boxing world as the two-time Olympic gold-medalist exits the sport due to health reasons after just six professional bouts. It was a long journey for Adams to reach the pinnacle of world champion status as she found herself in a male dominated sport from a young age. Adams claimed her first win, of many, at the age of thirteen in her maiden bout. However, Nicola soon found out the lack of depth that comes with women boxing as she was forced into enduring a four-year wait for her second amateur bout when she was then at the age of seventeen.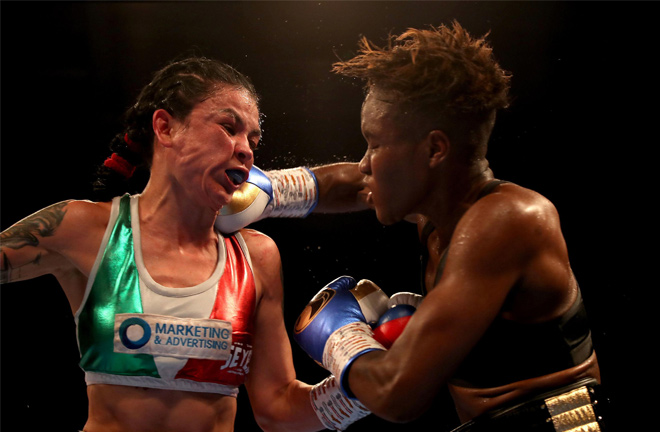 A year on from the millennium 'The Lioness' made history when she became the first female to represent England, two years later in 2003, Adams claimed her first amateur championship for England going on to claim the title three more times consecutively. By 2007, Nicola claimed her first medal at a major tournament, the European championships, as she took home silver. Once again, the first female to win a major tournament medal, another notch in the record books for the Yorkshire-woman. Adams went on to take home a silver medal once more at the world championships a year after the Europeans.
Reliant on sponsorships and part time jobs the bantamweight had to make ends meet to box on, by now Nicola has won yet another silver medal in the 2010 world championships which took place in Bridgetown, Barbados. Adams soon after hit our screens however, it wasn't due to her boxing exploits but her part time work found her earning a living as a TV extra as she appeared on multiple soaps.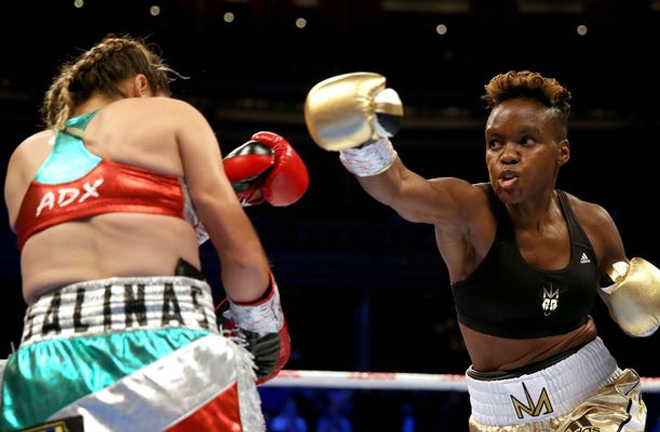 Back at the European championships, where Adams won her first major medal, the Brit went one better and won gold a year before the 2012 London Olympics where Nicola would be crowned a star. At this stage Nicola Adams and gold medals were like magnets as she emerged victorious at the next two European championships, the world championships and the commonwealth games before heading into the 2016 Olympic Games in Rio De Janeiro.
Before turning professional one more Olympic gold medal resided in the Adams household. January 2017, Frank Warren announced the signing of Nicola as she ventured into the paid ranks. Making her debut on the undercard of Liam Williams vs Liam Smith at the Manchester Arena beating Virginia Noemi Carcamo over four, two minute rounds. The next three bouts saw Nicola's power come in to play as she stopped all three opponents early as she fought twice in front on her home crowd in Leeds and once in Canada when Billy Joe Saunders displayed a boxing clinic against David Lemiuex.
October 2018, three weeks before Adams turned 36-years-old she locked horns with experienced, Isabel Millan for her first interim world title. Soon after, Nicola was elevated to full world champion status but, her world title reign came to an abrupt end as she announced her retirement shortly after her draw against Maria Salinas. In a bout Adams tore her pupil which forced her hand into her retirement decision. Health is wealth is commonly spoken of once a fighter exits the sport intact and after recent eye injuries, Adams has made the right decision as we have seen in this sport how serious eye injuries can be with John Murray having retired with sight issues and is now to this day partial blind.
Nicola Adams' career may have been short and sweet but the impact of her success will leave ripples across the world and encourage young female boxers to chase their dreams as Adams once did herself.