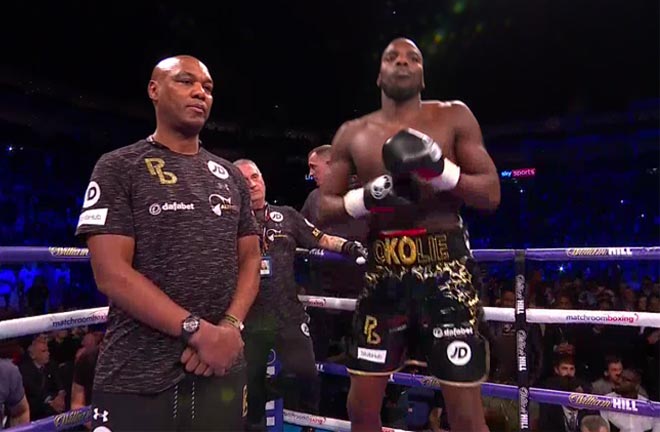 Lawrence Okolie proved too strong for Isaac Chamberlain in the 'British Beef' clash. The fight saw Okolie became the new WBA Continental Cruiserweight Champion, with a win by decision after 10 rounds. The fight however failed to deliver the sizzling performances fans were expecting from both fighters.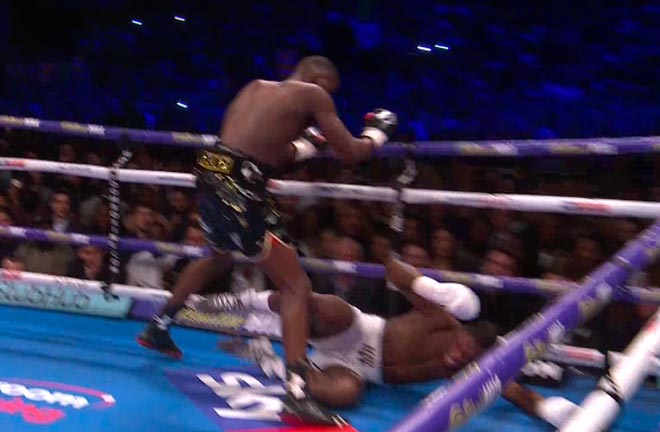 Despite this, whilst it wasn't pretty – you can't take much away from Okolie who dominated emphatically from the very start. A explosive start to the first round saw Okolie hurt Chamberlain who found himself on his back early on. Okolie landed a glancing left hook which seemed to send shockwaves to Chamberlain.
Chamberlain looked like he spent the following 4 rounds trying to recover from the early start, turning the fight into a scrappy affair. Chamberlain struggled to implement any sort of game plan he may have had prior to the fight. He was unable to land any substantial punches to hurt Okolie. Okolie looked too big and strong for his opponent.
In Round 6, Okolie managed to knock Chamberlain down again. This time a swift right hand caught Chamberlain who went down on the deck. In the ninth, Okolie was docked a point for holding. The point seemed irrelevant at this stage as Okolie's command and size was far superior and clear for everyone to see.
The final round was similar to the first. An explosive start as Chamberlain attempted to take the fight to Okolie. However, Chamberlain found himself getting caught again as Okolie demonstrate that stamina wasn't an issue with the fight gone the distance.
The fight was decided by the judges scorecard which read 98-89, 96-90, 97-89 in favour of Okolie. It wasn't a classic boxing match, no real exchanges of punches and in the end a scrappy affair.
Okolie won by a fairly large distance on our card 98-89. Despite the fight failing to live up to expectations, there were plenty of positives to take away from Okolie's performance tonight.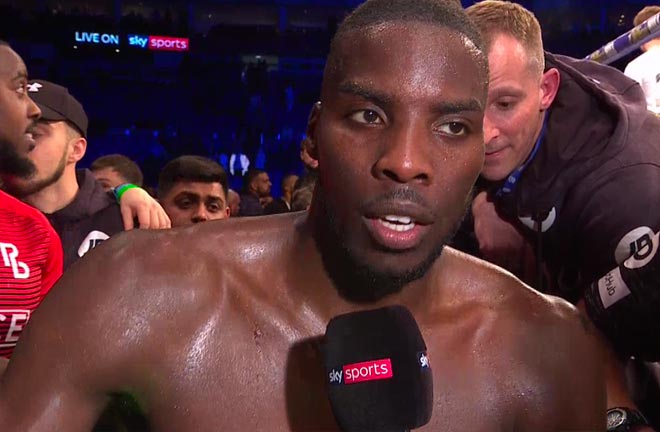 Okolie spoke after the fight to Sky Sports
"Isaac tested me, this is a benchmark and I want to push on from this. I want to have a little rest, I want to box on the Anthony Joshua undercard next.

I knew it wouldn't be pretty, I hurt him early. I  have nothing but respect for him and his mental fortitude. 

I'm nowhere near the finished article, there'a a lot of mental and physical work to do."
Humble after the fight, it was a professional job by Okolie who dominated throughout & showed his stamina in a rather one-sided battle. Could this be the start of the making of Lawrence Okolie ?
Comments
comments