In March 2018, Bruno Tarimo took a record of 19-1-1 to Australia to fight outside of Tanzania for the first time in his career. He was brought in simply as an opponent for Billel Dib for the WBA Super-Featherweight Oceania title.
Bruno pulled the huge upset. He was never supposed to win that bout but instead, there was the small Tanzanian holding aloft the title.
After losing, Dib made a change to his team and joined forces with Angelo Hyder and Tony Nobbs who also train Andrew and Jason Moloney.
Bilal also signed a management deal with the Moloney twins' manager, Tony Tolj.
Tolj had arranged an immediate rematch for August 20. After a full camp training with the new team, Dib avenged his loss winning every round.
However, Bruno showed raw agility and impressed the Australian outfit. Tolj decided to give Tarimo an opportunity.
The management team got him a sportsman visa and the Tanzanian signed a managerial deal with Dragon Fire Boxing.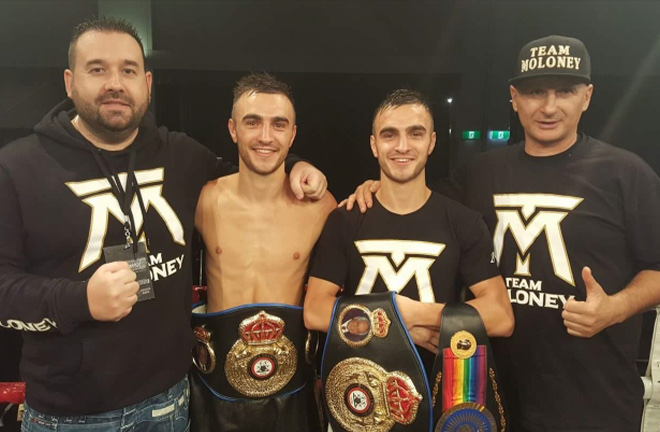 Since losing to Dib it has been a successful run for Tolj's new signing.
Firstly, Tarimo went on to beat top amateur, Josh English at Super-Bantamweight.
Next up was Olympian, Joel Brunker, 34-3 two of his losses coming against Lee Selby and Josh Warrington, for an IBF Pan Pacific Title in Brunker's backyard. Collecting another title he wasn't supposed to win.
Thriving as an underdog Bruno went for another title, the IBF International title, in Serbia against Serif Gurdijeljac who was the odds on favourite with the bookmakers.
Another title on the road was in the bag with a split decision win in Serbia.
Then, December last year Tarimo defended the IBF International title once again as the underdog facing former world-ranked number four, Nathaniel 'Cheeky' May who was coming in off the back of a loss to 'Jazza' Dickens.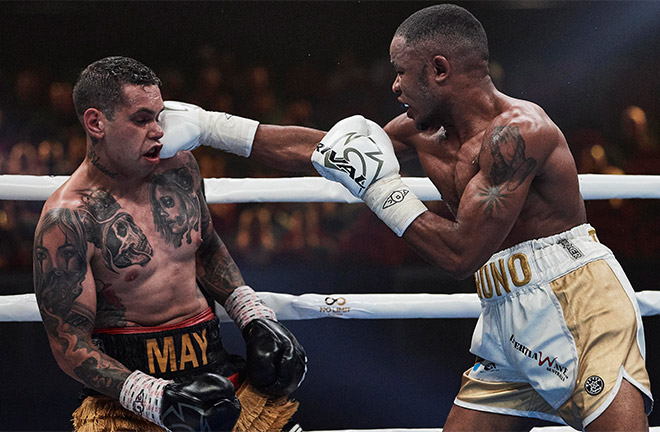 It was a successful title defence for the man who keeps beating the odds time and time again.
With all of his in-ring success since signing with Tony Tolj, the IBF has ranked him thirteen in the world in the super-featherweight division with a record of 25-2.
Aged just 24-years-old Tarimo will be entering his prime years in the near future possibly matching up with the likes of JoJo Diaz the IBF Super-Featherweight world champion or even seeing Bruno dropping down to Super-Bantamweight which is currently ruled by Murodjon Akhmadaliev in the IBF rankings.