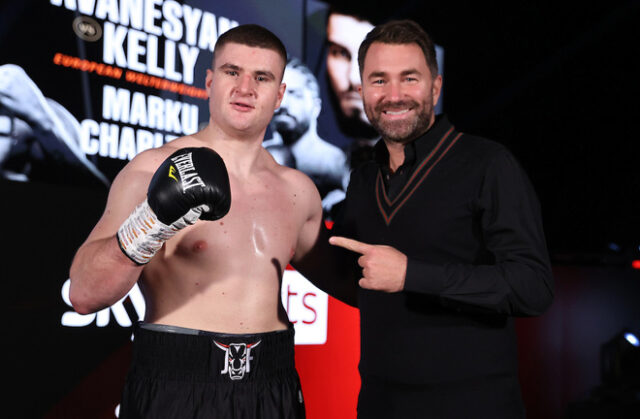 Johnny Fisher is the latest in an era blessed with an abundance of British heavyweights all vying to establish themselves over the coming years.
Fisher (2-0, 2 KOs), an Exeter University graduate was studying for his degree in History when he was invited to train with Joe Joyce in Las Vegas, before becoming managerial stablemates with the 'Juggernaut' under S-JAM Boxing.
The 22-year-old, who inked a promotional deal with Eddie Hearn's Matchroom Boxing last September, does not have anywhere near the amateur pedigree which Joyce attained during his years at Team GB and by claiming an Olympic Silver medal in 2016.
'The Romford Bull' has just six junior fights and four senior fights to his name, but has gained experience in a similar vein to how Dillian Whyte acquired his knowledge, by sparring seasoned professionals, in particular Joyce, as well as Dave Allen, Hughie Fury and Fabio Wardley.
It has, however been the perfect start for the Brit who has won his opening two bouts by stoppage against Matt Gordon on debut in February and Phil Williams in May, becoming the sixth man to stop the 35-year-old.
Ahead of his third fight on Saturday, Fisher told the media this week he was privileged to be in the position he's in and is remaining level-headed, as he relished the prospect of how his career could pan out.
"I don't like to disrespect my opponents," Fisher said on a media Zoom conference call on Tuesday.
"I don't like to be too big-headed because I know I've just been given a good chance. I'm on a great platform, the best platform in the UK if not the world in terms of Matchroom Boxing, so I'm very, very grateful and I'm privileged to be where I am.
"I've got to prove myself and that's what I'm starting to do and I am getting a name for myself, but you're only as good as the performances you put out and that's why I've got to perform on Saturday.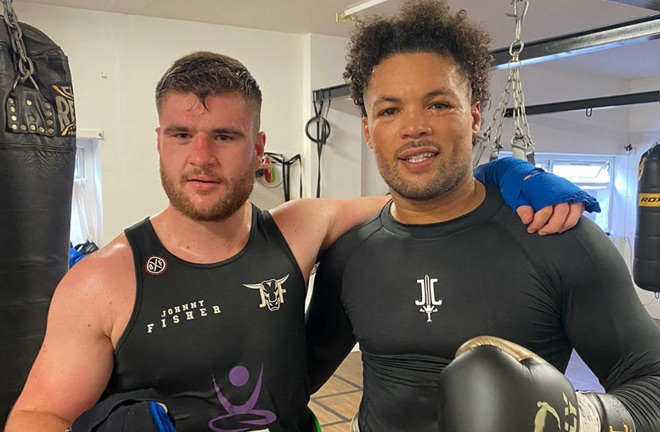 "With my limited amateur experience, the sparring has been sort of my apprenticeship into professional boxing and it can be done that way.
"I've learnt from Joe Joyce, Daniel Dubois, Hughie Fury people like that. I know sparring isn't any replacement for an actual fight, but you can pick things up from that and I've got to use that experience to then get the experience in the ring under the lights.
"So it does stand me in good stead and I'm looking forward to seeing how I can progress from an unconventional route in many ways."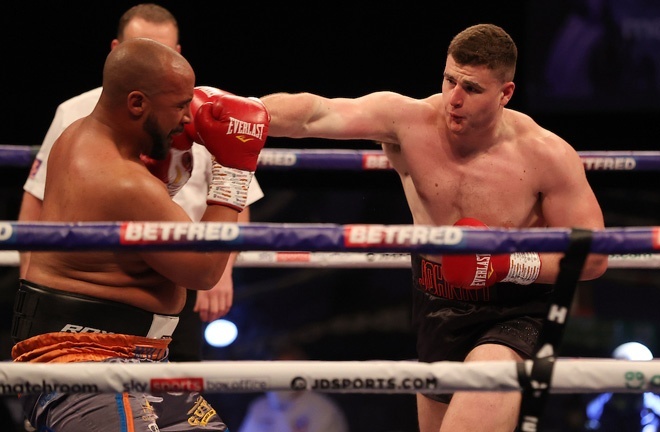 Fisher is in slightly new territory for his third professional outing when he meets former Central Area heavyweight title challenger, Danny Whitaker on the undercard of the vacant IBF featherweight title clash between Kid Galahad and Jazza Dickens at Fight Camp.
'The Romford Bull' will have trainer Mark Tibbs leading his corner for the first time, with assistant coach Steven Andrews deputising whilst Tibbs guided Billy Joe Saunders in his May world title unification loss to Canelo Alvarez.
In addition, he will have a small contingent of his substantial Romford following with an estimated 250 fans set to be present inside the gardens of Matchroom Headquarters and the young prospect has no qualms with going the distance if it means gaining valuable experience in these early stages of his career.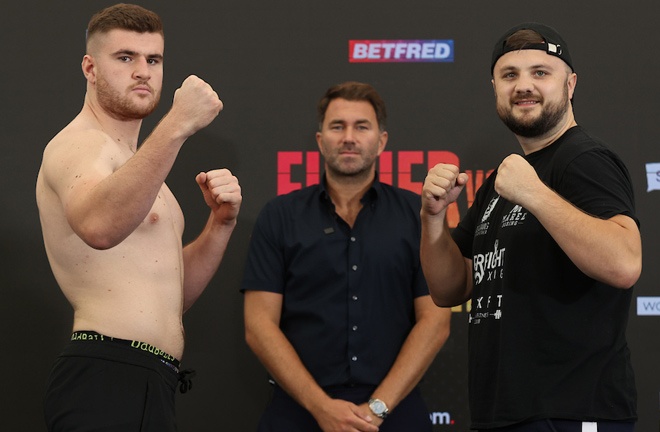 "I've taken a lot that me and Mark Tibbs and Steve Andrews have been working on.
"Varying the tempo of my punches, the power of them as well and just being a bit more all round relaxed and not try to take someone's head off with every shot, because I know I've got the power but I've got good boxing skill as well and that's what we want to show on Saturday.
"What I want to do is win and win emphatically if I can, but if I don't win emphatically and I win on points and I look good, that'll be just as important for me, because I want to show that I can box as well.
"If I box on Saturday and I win six rounds out of six, I'll be equally as happy with that, because that would show my temperament's changing, my temperament's just getting a bit more patient with my work and when you are a bit more patient though and you do look for those openings they come a lot more thick and fast.
"With the patience comes knockouts I believe."
Providing he comes through on Saturday night unscathed, Fisher is looking to be fight two or three more times this year, telling proboxing-fans.com in June that he would be open to facing American heavyweight Christopher Lovejoy next.
View this post on Instagram
Fisher is a raw prospect currently, but has demonstrated spiteful finishing instincts in his first two outings to stand him in good stead for another test at Fight Camp.
There is no telling how far he can go, however it promises to be explosive and under Tibbs, who refined Whyte so impressively during the spell together, Fisher is certainly one to keep a close eye on.