Mohammad Bilal Ali is rapidly becoming a real prospect in British boxing. Learning his trade in the infamous Peacock gym Ali is in great surroundings taking in tips from the likes of Anthony Yarde and Daniel Dubois who are painting their own paths to the top of the sport.
A troublemaker from Beckton. A lion in the camp. Bilal Ali's life has taken many paths, some wrong but the promising Lightweight has now set down the correct path. The chosen one. Boxing saved him.
Beckton is known best for being the gritty location used in films such as Full Metal Jacket and the James Bond picture For Your Eyes Only. It is a suburb which bred toughness into Rangers FC star, Jermain Defoe and the young Bilal Ali.
Introductions to flamboyant coach, Tunde Ajayi were made when Ali was merely fourteen years of age. A lack of commitment and probably naivety led to inconsistencies in Ali's attendance to the gym.
However, a change of heart led to Bilal putting his focus into the sport and the success of another British Asian fighter, Amir Khan, gave Ali that added incentive to stick to boxing for good.
"I can definitely say that Tunde and my whole team has changed me as a fighter and as a man," Ali exclusively told Pro Boxing Fans.
After an amateur career which could be described as short and sweet Bilal competed in a vest three times winning all three.
"I had a very short amateur career," Ali continued.
"I had three fights and won all three of them, all those fights were with very experienced people which showed it is not all about experience, it is about teachings.
"I believe I was taught right and it showed in the amateurs."
Ali is now promoted by Hall of Fame promoter, Frank Warren and is developing nicely under the management of Ajayi and head coach Ade Olayinka.
Undefeated in four bouts, the 23-year-old is steadily progressing at a good level after emerging victorious against former Southern Area champion, Jamie Speight in December.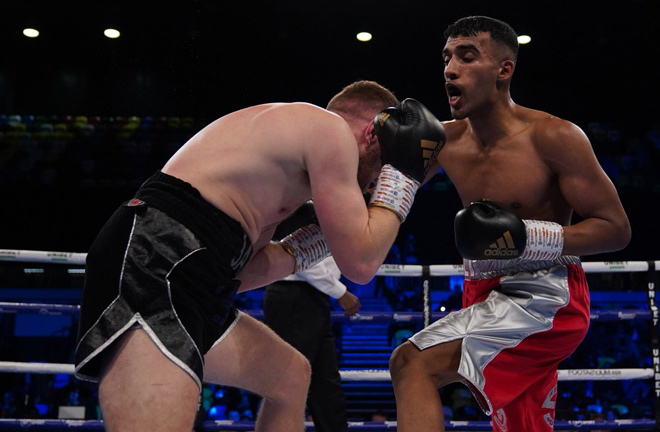 With the likes of Tommy Coyle, Stephen Smith and Ricky Burns at the tail end of their careers it'll leave gaps in the British top ten rankings at lightweight and Ali will look to find a home in there within the next two years.
In terms of the next twelve months, Ali will want to move on to six and eight round bouts and moving away from journeyman to start facing durable guys with winning records with a view at being in position for a Southern Area title shot come 2021.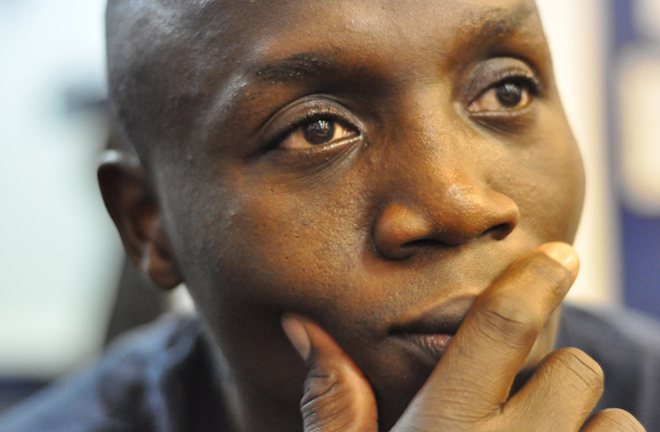 "Just building the process. Tunde is my mentor, my manager. If he say's I am ready then I'm ready.
"I'm a fighter and I'm ready always. I am always in the gym, I am training every single day and I'm just waiting from the call from Tunde.
"If he say's I am ready for a title next week, I definitely believe I'm ready, but of course you have a team for a reason."