This Saturday night Brett McGinty will enter the ring for the second time as a professional fighter, with Ricky Hatton by his side once more.
McGinty has had his style likened to that of his coach, Hatton, as the Irishman enjoys fighting at close quarters, on the inside. Brett has soaked up all of the knowledge he has been receiving.
"It absolutely helps. When you have a man in your corner who has been there, done it and won all the belts that you're hopefully going to win one day yourself makes it a lot easier," McGinty told proboxing-fans.com.
"Another thing, that some people don't realise is, he has also trained a world champion as a coach, so has Blain [Younis], so they've had a world champion in the gym.
"They were in the away corner in America to win it, the Kazakh fighter who fought Ryan Burnett, this will be a nightmare me trying to pronounce it, but it's Zhanat Zhakiyanov. 
"So he's been there and done it as a fighter and a coach so to have that man giving me advice knowing he's been through what you're going through then I couldn't ask for any better."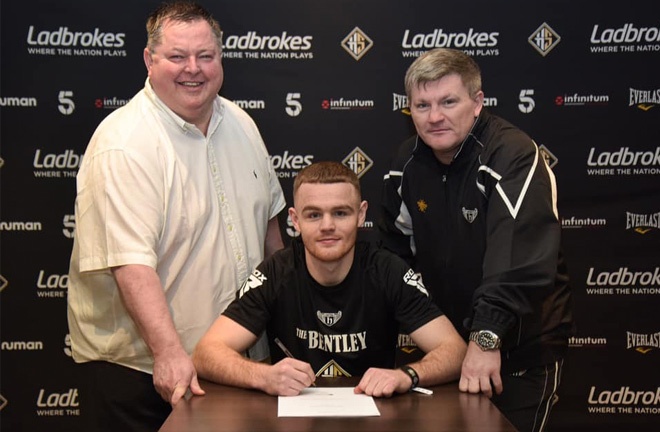 The 22-year-old has a list of amateur accolades as long as his arm but McGinty identified two key moments from his amateur career which will stay with him for the rest of his life.
"The biggest highlight for me was probably the Silver medal at the Commonwealth Youths. That was just a brilliant experience to be honest.
"Obviously, doing well in the boxing side of things was a big part of it, but the fact that we went to Australia for a two week training camp prior and then went to Samoa for the actual [Commonwealth] Games, and Samoa was just like a different world, it was something I had never seen before, it was just magical.
"The other big highlight was being team captain of Ireland at the World Championships in St Petersburg. That was just a brilliant experience. It was my first time at the World Championships and I just loved every moment of it."
Although a fan of the sport, it was football which took up most of the time for a young McGinty. That was before joining a boxing gym and being bitten by the boxing bug.
"I actually got into boxing to lose a bit of weight to get fit for football.
"I was a boxing fan definitely. I'd say the reason that I joined was to get fit, but I did have a genuine liking for boxing. Once I got into the gym, the more I done it the more I liked it. 
"I had a few family members, my uncle and my wee cousin, there was a couple of us there boxing. Once I started it and started in competitions I knew then that boxing was for me."
His love for boxing hasn't stopped growing, he attributes that to his idol, Gennady Golovkin. However, throughout his childhood it was a certain Welsh dragon who had him hooked on the sport.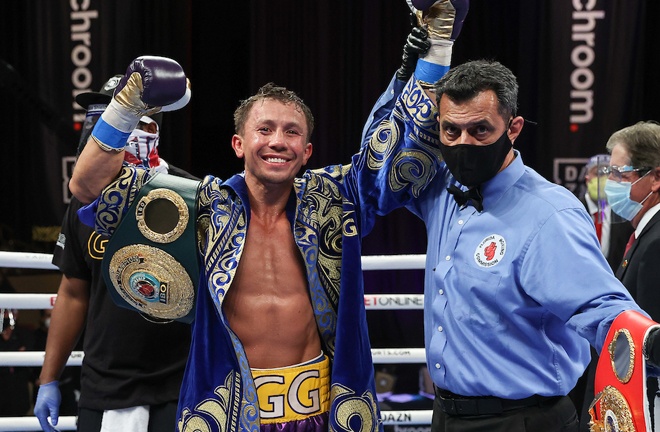 "I was a big fan of Joe Calzaghe. I thought how fast his hands were and how good his work rate.
"I don't think he gets the credit he deserves to be honest. To have the undefeated record that he had and to beat all the champions and to have held all the titles that he held.
"As Floyd Mayweather says, TBE, the best ever, I think at super middleweight he has to be one of the best ever. I think if he was about now or even later when Andre Ward was on the scene or Carl Froch – I think he would've got the credit he deserves then."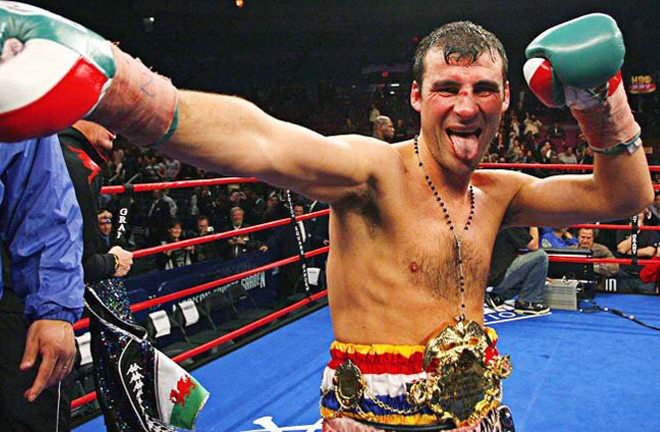 A debut at super middleweight saw the Irishman overcome Jan Ardon over six rounds. It was a fight that was seen to be a risk for an introduction to the pro ranks, but after many issues with getting an opponent McGinty was just pleased to fight.
"Brilliant! What a lot of people didn't realise is that it had been nearly two years since my last fight. My last [amateur] fight was, I think, February 2019 and I ended up making my pro debut in December 2020.
"So, I was very nervous." Brett conceded, "I was walking to the ring and I was thinking, 'right, all the hype it's time to do your job now.'
"I would say nerves came into it a wee bit and I was fatigued a bit quicker than I had expected, but I was in there with a lively opponent. Someone who came to win which a lot of people don't have in their debut, a southpaw as well!
"There were a lot of things not going my way, but I dug in deep and I got the win in a very entertaining fight.
"It was brilliant to get back in and I was delighted to get my hand raised at the end."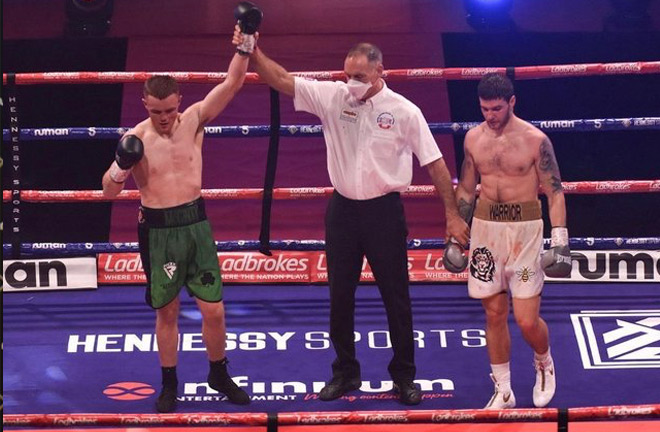 The second professional bout is always easier than the first, the pressure is off for a prospect. People now know what the fighter is about, but that doesn't stop the nerves McGinty explained.
"There's always nerves. I don't have the same pressure for this fight as I had for my debut because I had just signed with Mick Hennessy and Hennessy Sports the week of my debut.
"All the press caught on to it that week so there was a lot of hype and a lot of write-ups and interviews, so I definitely felt the pressure on my debut, so it's a bit more relaxed this time. I can hopefully enjoy it and look forward to it a bit more.
"We've had a bit of trouble with it so it's kind of unclear on who it's going to be but, I think there's been a couple of suggestions now, so I'm confident that I will fight Saturday night but we're not completely confident who we are going to fight yet.
"As long as I can get another fight and another win I'll be happy."
Five months on and Brett is looking to have his arm raised once more. With the backing of Hennessy Sports and 'The Hitman' in his corner the future is looking bright.