Whilst all eyes were on Ryan Garcia, as he overcame Luke Campbell in Texas, the handful in attendance got more than their money's worth when Tristan Kalkreuth announced himself with a spectacular knockout.
It was Kalkreuth's fifth stoppage victory in seven professional bouts, beating 29-year-old Jorge Armando Martinez.
'Sweet T' was only the second fighter to sign with Golden Boy Promotions aged just 17, alongside Vergil Ortiz Jr.
"I always felt like I was going to get signed but not that early," Kalkreuth told proboxing-fans.com.
As a child, Tristan was fascinated by combat sports and decided at the age of eight to attend his first boxing gym. Unfortunately at that time he was too young, he had to wait a year before being able to start his journey.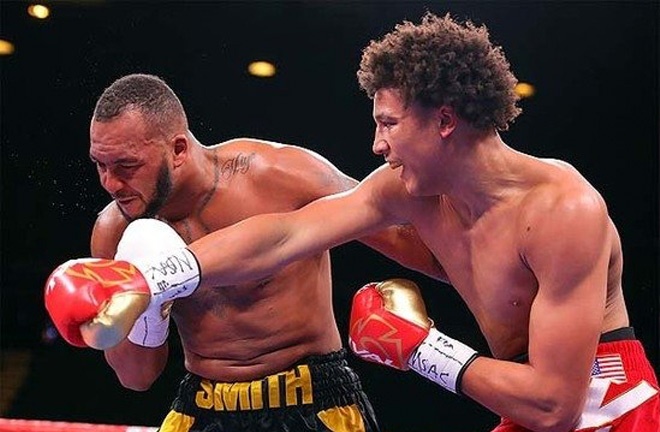 Competing in the amateurs from aged nine until turning pro, Kalkreuth accumulated an amateur record of 92-9 establishing himself as a blue chip prospect.
"The goal was to make it to the Olympics, but at the time I was 17 and you had to be 18 to qualify."
Kalkreuth understood from a young age, still only 19-years-old now, the importance of having a good team around him.
Linking up with manager Lester Bedford, trainer Ronnie Shields and of course Oscar De La Hoya, Tristan believes he is in the best hands possible.
"You can't get better than Ronnie Shields. He's trained Evander Holyfield, Pernell Whitaker, Mike Tyson.
"He's been to all the biggest fights, he trains Jermall Charlo. It just can't get any better than that."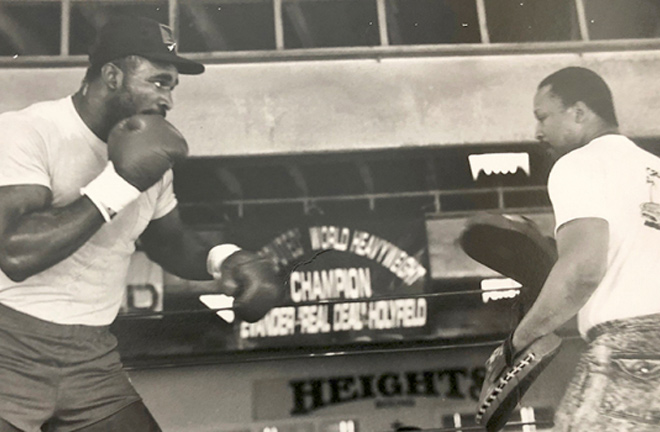 For any young fighter activity is a key part of their development and the cruiserweight believes 2021 will hold a lot of learning for him.
"I at least want to have about seven fights this year. I want a lot of fights, get a lot of experience.
"I'm young, theres no need to rush me.
"I'm hungry, I train like each fight is a world title fight."
Shields predicts his young charge will eventually move up to heavyweight and Kalkreuth believes that the introduction of the Bridgerweight division will benefit him greatly as he looks to compete across three weight classes.
"I can hopefully do what Evander Holyfield did, fight at light heavyweight move to cruiserweight and then eventually heavyweight.
"That's something that not many people do."
In recent years, Golden Boy Promotions have guided Saul 'Canelo' Alvarez to the top of the tree and have set Ryan Garcia well on his way to his own stardom.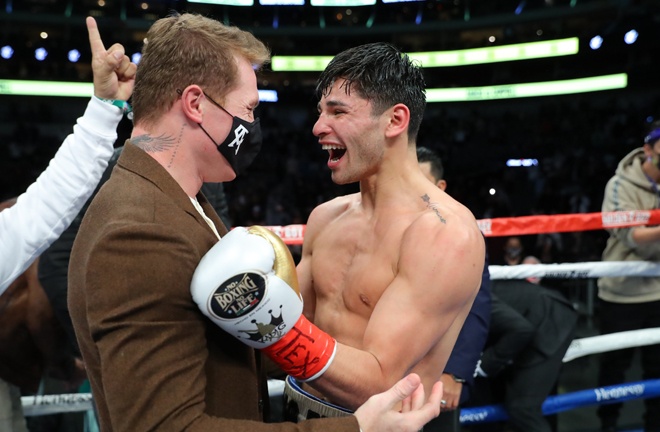 Tristan believes he is the next breakout star for Oscar De La Hoya.
"Definitely and I'm pretty sure Oscar and Golden Boy feel the same way. Right now I'm just getting my feet wet, getting into the game.
"I just finished my seventh fight, we probably won't know until I get into my 15th fight but I know that the Golden Boy team they believe a lot into me and I believe a lot into myself."