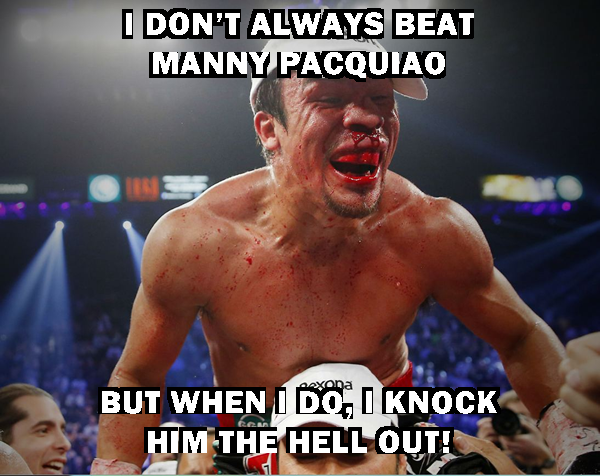 Juan Manuel Marquez is the most interesting man in the world. At least that's what we have to show you here with our latest boxing meme from the Manny Pacquiao vs. Juan Manuel Marquez fight. Take a look to see what Marquez has to say about what he may not always do…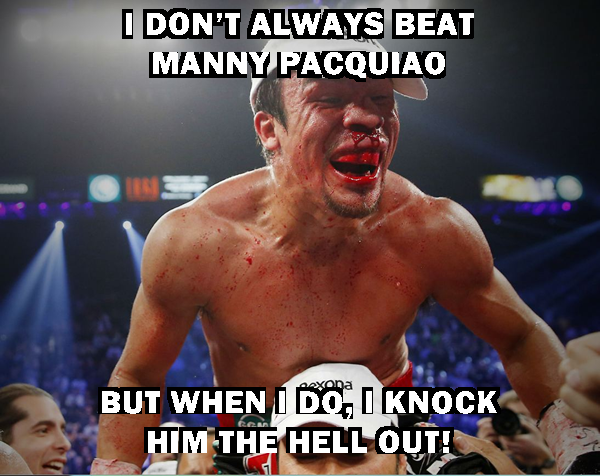 I don't always beat Manny Pacquiao… but when I do, I knock him the hell out!
Take a look at that bloodied up and battered face of Marquez… that's the face of a champion who would do anything to win against his rival. Gotta love that image, and gotta love the way that Pacquiao vs. Marquez played out. Unforgettable stuff.
Enjoy the Pacquiao-Marquez meme, and be sure to keep on checking out the rest of our daily boxing news coverage at ProBoxing-Fans.com.