Betting on Manny Pacquiao vs. Juan Manuel Marquez 4
One of the most highly anticipated fights of the year takes place on Saturday, December 8th, when Manny Pacquiao and Juan Manuel Marquez meet for the 4th time in their ongoing rivalry. These two always put on a show, and always have a close fight. So what are the Pacquiao vs. Marquez betting odds looking like? Take a peek right here and see for yourself if you're thinking of getting in on the action.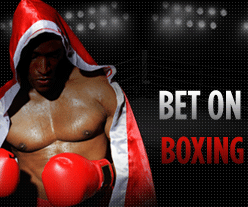 Sign up for Boavada and get a 50% bonus!
Pacquiao vs. Marquez 4 Odds:
Manny Pacquiao: -300
Juan Manuel Marquez: +230
Over/Under Line, 10.5 rounds:

The most interesting thing about the current odds is that Marquez is going off as a substantial underdog. And while he has never officially beaten Pacquiao, many fight fans and observers actually feel as if he deserved to win one or more of those fights. Basically, these two guys are even, so getting Marquez at favorable odds is a pretty good opportunity if you think he can pull it out this time.
But pay attention to how things are changing. With Pacquiao being the overwhelmingly more popular fighter, it's most likely that he continues to become an even larger favorite before the fight.
So by December 8th, it's possible that Marquez moves from +230 to +300, +400 or who knows where. And if you can get Juan Manuel Marquez at 4-1 odds against a guy he has arguably beaten twice, well, that sounds like a pretty enticing opportunity.
You can see the current Pacquiao-Marquez odds and keep track of how they've moved to see if now is the time to act.
Of course, betting against Pacquiao typically isn't a smart idea. So you'll have to see for yourself who you think the winner will end up being, and decide whether or not taking the favorable odds on Marquez makes sense.
Don't forget to take advantage of this special limited-time offer to sign up for Bovada & receive an exclusive 50% deposit bonus so you can put these Pacquiao vs. Marquez 4 betting odds to good use for yourself!