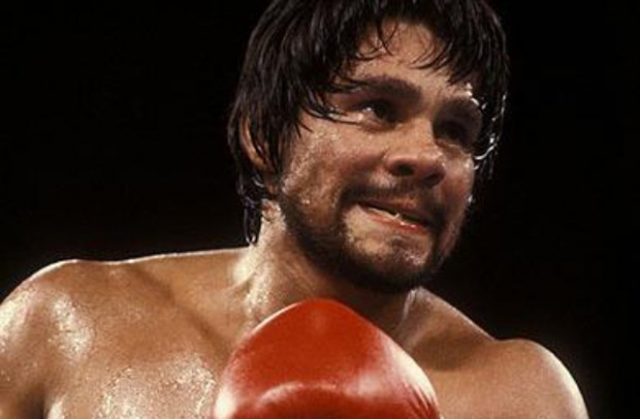 Born in the slums of El Chorillo, Durán would make his professional boxing debut aged just 16 after a short amateur career. 'Hands of Stone' would eventually fight a staggering 119 times during a decorated career, spanning 33 years.
After 29 straight victories, his time for greatness arrived in June 1972 at Madison Square Garden against the respected WBA Lightweight champion, Ken Buchanan.
The Scot had only lost once in a 44 fight campaign, and began the fight as favourite.
It would turn out to be a foul-filled affair, with Durán connecting with some nasty illegal blows that all went unpunished. The two fighters fought after the bell ending round 13, and Durán caught Buchanan with a low blow.
Buchanan collapsed to the canvas and grabbed his groin. He was able to get up but had to be helped to his corner.
The referee took a look at Buchanan and controversially stopped the fight. Buchanan said, "They helped me to my corner and then the referee said I couldn't come out. I told him I could keep boxing, but he said, 'You're not coming out'.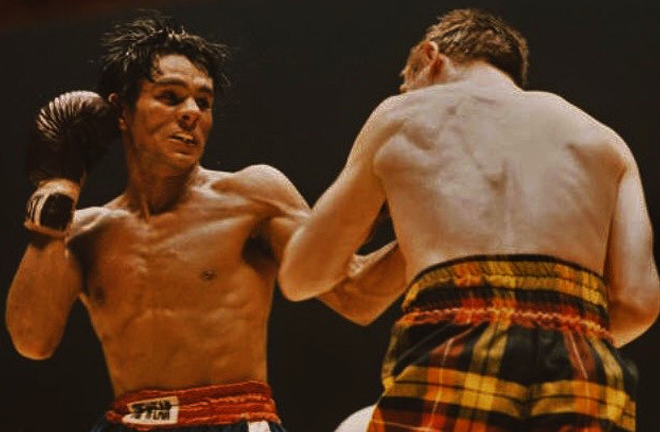 Instead of defending his newly won belt, Durán would take part in two non title fights in Panama, winning both by first round knockout, but was then tripped up in the third non-title contest, at Madison Square Garden when Esteban DeJesus floored him in the first and took a wide ten round decision.
Durán would get back on track with ten straight wins, including three World title defences in Panama, stopping Jimmy Robertson, Hector Thompson and Guts Ishimatsu, and he then gained revenge over DeJesus with an 11th round stoppage in 1974.
Durán would fight a further 21 times at Lightweight, defending his title another seven times.
His last fight at the weight came in a rubber match with DeJesus, this time with the Puerto Rican's WBC belt was at stake too. Durán became undisputed champion, knocking out his old foe in twelve rounds in Las Vegas.
However, he vacated both belts and set out in pursuit of gold at Welterweight. Eight straight wins culminated in a showdown in Montreal against the almost perfect Sugar Ray Leonard.
Again, Durán shrugged off his underdog tag, to out hustle the previously unbeaten American and take a points win and Leonard's WBC title in June 1980.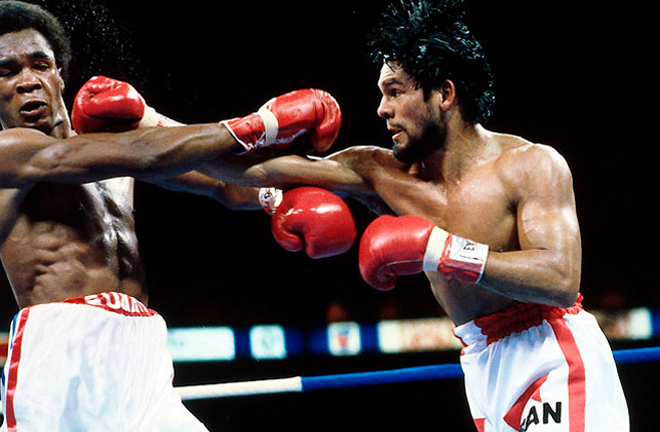 Sadly, rather than build on his success, Durán partied hard, and, by the time the rematch came around in November of the same year, he was a distant second best.
Leonard gained revenge by using his boxing skills rather than engaging and in the end, Durán had more than he could take, allegedly uttering the infamous "No Mas" and quitting mid-fight, something that would haunt him throughout the rest of his career.
Durán decided the best course to take in the wake of the Leonard reverse would be a move up to Super Welterweight, but after two ten round points wins, his career was left in tatters.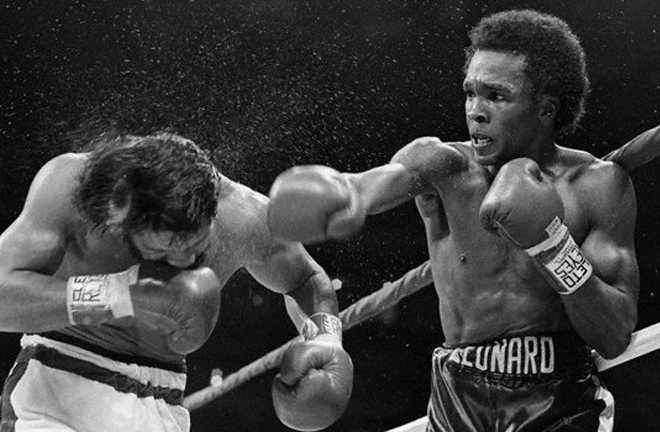 First, a challenge for the WBC title was unsuccessful against Wilfred Benitez via tight decision, and in his very next fight, the unheralded Nottingham-based Jamaican, Kirkland Laing claimed a split decision, named upset of the year by the Ring.
The defeat led promoter Don King to declare: "I'll not only urge Roberto to retire, I will implore this great man whom I love and understand to go out with the dignity his career deserves."
After a comeback win against Jimmy Batten, a fight staged as the crowd were walking out of the arena following the main event, promoter Bob Arum took a punt on Durán, and the Panamanian paid him back by turning back the clock to take the WBA Super Welterweight title against the 12-0 Davey Moore in June 1983.
It was a false dawn though, as Durán dropped a tight decision loss for the Undisputed Middleweight title against 'Marvellous' Marvin Hagler, and he then suffered his first legitimate stoppage loss when Thomas 'Hitman' Hearns inflicted a two round demolition to defend his WBC belt at Super Welterweight in June 1984.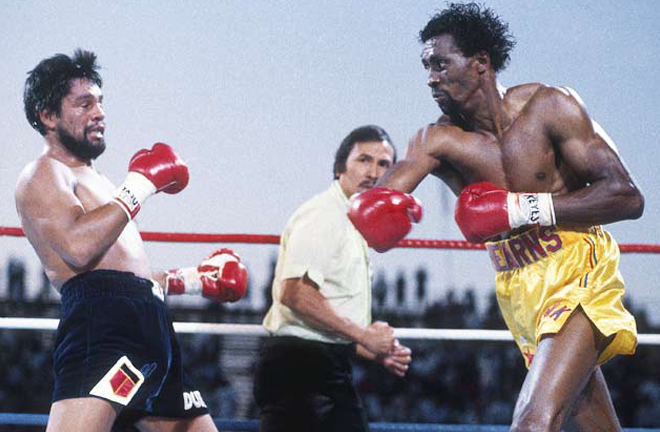 Durán refused to give in, but, after two wins back in Panama, he was upset in the searing Las Vegas heat by Robbie Sims, dropping a split decision after ten rounds to seemingly spell the end of a long career.
This turned out to be on the contrary though, as five wins on the spin secured a shot at the WBC Middleweight title against Iran Barkley in February 1989.
Durán, now 37, again proved his pedigree and world class experience, despite his age to take a split decision that would be named the Ring Magazine's fight of the year.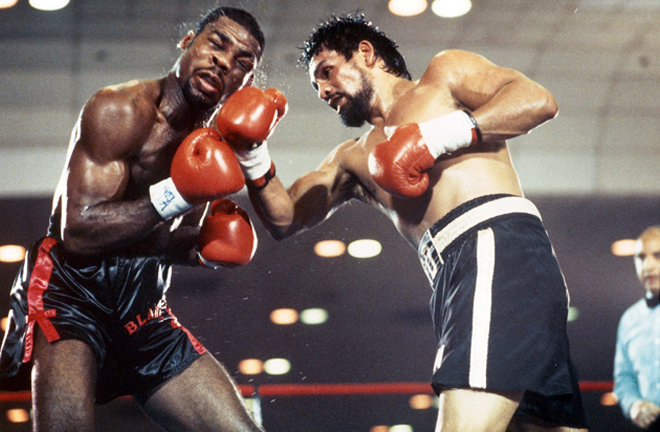 This victory was the entry way for a third fight against his old rival Sugar Ray Leonard, who had since gone eight unbeaten and won World honours in three different weight classes.
Ray's WBC Super Middleweight was on the line, however their third meeting failed to match their previous clashes, and Leonard took a clear points win against a disinterested Durán in Las Vegas.
Worse was to follow for Durán, as an injured shoulder in his comeback against Pat Lawlor nearly 18 months later, forced him to withdraw during the sixth round, as his hopes of achieving previous greatness waned.
This would start a series of non-descriptive opposition for the fading 'Hands of Stone,' however two battles with former Lightweight champion Vinny Pazienza represented a distinct step up in opposition.
Despite scoring a fifth round knockdown, Duran was comfortably outscored over twelve. A rematch saw the same result six months later.
Following 10 fights in three years, including a loss to the late, three-weight titlist Héctor Camacho, Durán would incredibly earn a final World title shot at Middleweight, but by now the 47-year-old Duran was a mere shell of his former all-conquering self and WBA champion, William Joppy, 20 years Durán's junior, did as he pleased in a facile third round stoppage win.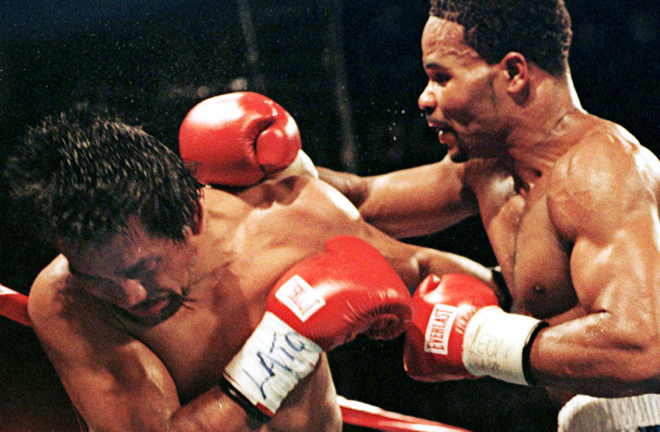 "This was kind of a sad victory for me," Joppy said post-fight.
"Roberto Duran is a great legend. I've watched him fight since I was a kid. But it's my time now. He's had his years. I want to have mine."
Durán himself said he was finished afterwards, but would take to the ring four more times before finally calling it a day at 50-years-old in 2001.
Omar Eduardo Gonzalez won a ten round decision in Argentina, but Durán then avenged the Pat Lawlor loss and defeated Patrick Goosen, before Camacho closed the Durán book with a wide points win in their rematch in Denver.
Durán retired with a staggering 113-16 record, and as a four-weight World champion. His place in the history books as one of the greatest of all-time had long been assured.