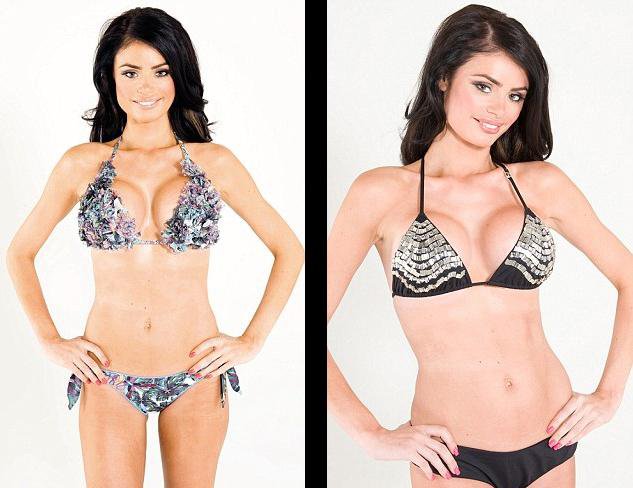 Chloe Sims – From British Reality Television Star to Boxing Ring Card Girl

TOWIE (The Only Way is Essex, a British reality television show) star Chloe Sims will add a touch of glamour to Saturday's boxing at London's Olympia by becoming a ring card girl for the night. She will launch the first ever live odds boards for Betfair ahead of Darren Barker's middleweight showdown with Kerry Hope. Right here, you can take a look at a few photos of Chloe Sims and some more information on her role as a boxing ring girl.
Sexy Ring Card Girl Chloe Sims Photos
The Essex beauty will enter the ring between rounds to display the live In-Play prices on a specially designed digi-board. The move enables fans and viewers at home to keep track of the odds and place their bets as the markets react to every jab, body shot and uppercut. The traditional round number will be placed on the reverse.
TOWIE-favorite Chloe said: "I'm excited to be part of the show on Saturday and I can't wait to get into the ring on Saturday night, the atmosphere is going to be electric. My family and I love boxing and we're going to be there backing Darren to win."
Betfair's Alex Bake added: "Chloe has the perfect mix of glamour and a love of boxing which makes her a great choice to launch our new Live Odds boards.
"These boards will enhance the betting experience for boxing fans who can keep on top of the markets throughout the night and make sure they've placed the best bet."
Former European middleweight champion Darren Barker headlines Betfair's Christmas Cracker at Olympia, London, on Saturday. The 30-year-old is fighting for the first time since a gallant world middleweight title challenge against Sergio Martinez in October 2011.
Be sure to see her in action as a ring card girl this weekend, and in the meantime, enjoy the sexy Chloe Sims photos!