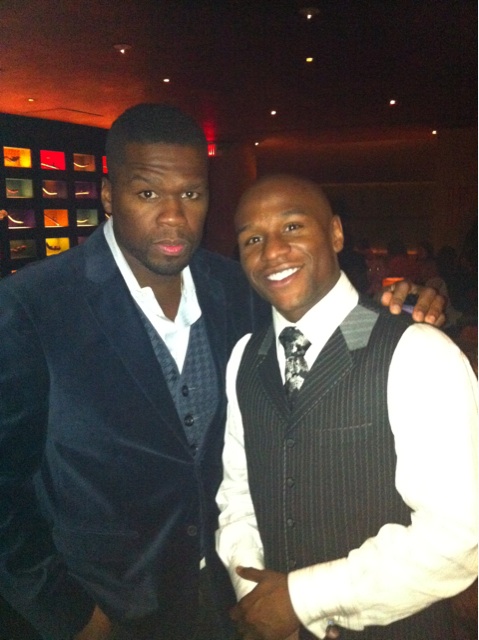 ProBoxing-Fans.com had an exclusive interview with 50 Cent this week. 50 Cent, real name Curtis Jackson, spent a great deal of time talking about Floyd Mayweather and their relationship and falling out, as well as his thoughts about Mayweather's future both in and out of the ring. Right here, you can watch a special video of the 50 Cent interview and some of the highlights of what he had to say about a man he calls his brother, Floyd Mayweather.

—> See the full feature story "50 Cent Urges Floyd Mayweather to Think of his Future" and the full written Q&A of the interview with 50 Cent, where he also talks about Miguel Cotto, Manny Pacquiao, getting started with boxing promotion and more.
The video interview with 50 Cent has been narrowed down a bit so you'll just hear what he has to say about Mayweather specifically. He definitely shares a lot of interesting bits of information, from his concern for Mayweather financially to why he wanted to create TMT Promotions, and much more.
You'll learn more about what happened with the failed TMT Promotions, and 50's new SMS Promotions, working with fighters like Yuriorkis Gamboa.
For more quotes and details, be sure to check out those two articles above. Keep on coming back to ProBoxing-Fans.com for more great exclusives and all of the best boxing news on the web today.