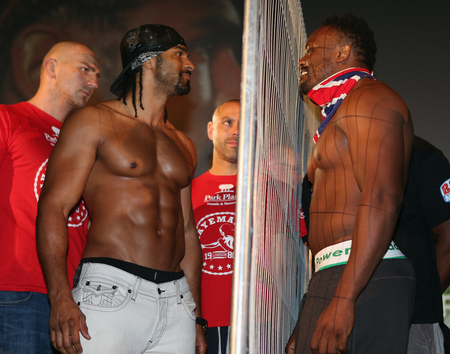 Boy, was it a busy weekend in the boxing world. Seems like we have been saying that a lot lately, haven't we? Nonetheless, things have been shaken up, with some exciting bouts, surprising defeats and resounding knockouts. Right at the top of the list of course are the Haye vs. Chisora results and Khan vs. Garcia results. As such, we have updated our heavyweight division and junior welterweight division top 10 rankings to keep up to date with all of the latest twists and turns.
—-> Updated junior welterweight division rankings
—-> Updated heavyweight division rankings
—-> Updated super middleweight division rankings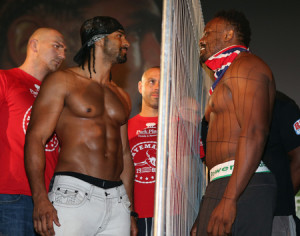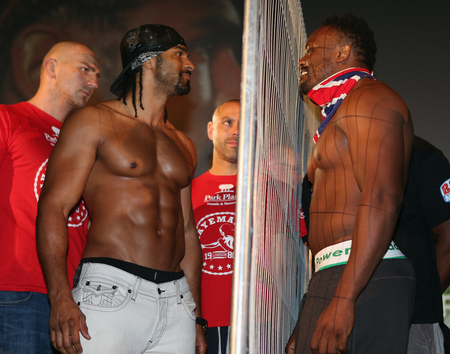 We also updated the super middleweight division top 10 to reflect the recent retirement of Glen Johnson. He appeared to be moving back to light heavyweight either way, however, has decided to retire following his loss to Andrzej Fonfara on Friday Night Fights. So, the top 10 there has been moved around a bit as well.
As for the junior welterweight division, Danny Garcia vaults into the top of the scene. But the question is, just how high does he go? Does he deserve to be recognized as the top dog in the division? Or merely within the top 3? And as for Amir Khan, how far does he fall, following the second knockout loss of his career, and his second consecutive defeat?
In the heavyweight ranks, David Haye isn't just back, he has sent a warning shot across the bows of every other fighter in the division. We already reinstated him in the number 4 position in the division, but this dominant showing may just get him into the top 3, beneath the brothers Klitschko.
You'll have to take a look at all of our updated divisional rankings to see where everyone involved stands as of now. Be sure to chime in with your own thoughts below, and keep on checking back with ProBoxing-Fans.com for more boxing news coverage every day of the week.