The Former two-weight world champion Danny Garcia is back in action on February 17th in his quest to prove his first career loss to Keith Thurman was merely a blip in his career as a top player in the competitive welterweight division.
At 29 years of age, Garcia has plenty of time to continue to make a big impact at 147 pounds and fully intends to begin his new journey with a win over Brandon Rios next month.
Danny Garcia recently stated, "I'm excited just to get back in the ring, I needed the time off to recuperate and let my body heal." Before last year, Garcia was a frequent two fight per year fighter, and after a few upset victories early in his career he began to become the stable name behind Mayweather and Pacquiao in the division. In Garcia's words "I was the reigning champion for six years, so I needed the rest but I'm ready to kick off the year in style and take over the welterweight division."
Danny Garcia made his way up the ranks defeating prime fighters Amir Khan, Zab Judah, Lamont Peterson and Lucas Matthysse, while being impressive in wins over fighters exciting their prime years in Robert Guerrero and Erik Morales, twice. The knock-on Garcia however is, in between his big fights he has a reputation in the boxing world as cherry picking fighters who are deemed much less competition for a two-time champion.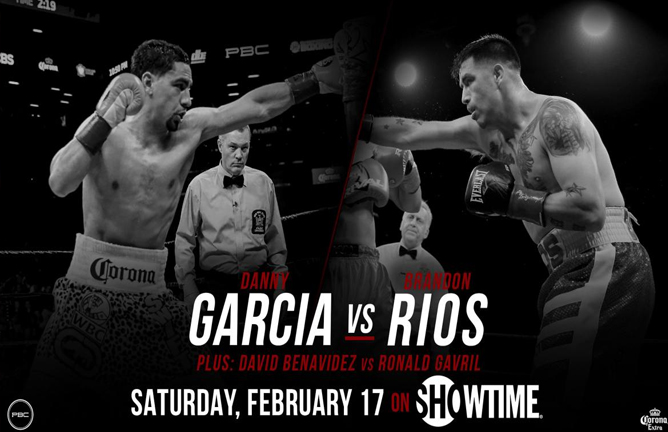 Being out of action for almost a year, a tune up fight against a fighter like Brandon Rios makes sense, after all this isn't the Rios of 2012 and 2013. As long as Garcia upgrades his level of competition after the Rios fight in 2018, it won't be as bad of a choice in the long run.
However, if this fight is just a continuation of Garcia picking easy marks for easy paydays at the expense of boxing fans, then it's a bad deal. We the boxing fans want to see the best match-ups, and Garcia is picking an easy mark in Rios. With Errol Spence, Shaun Porter, a possible rematch with Keith Thurman, a rematch with Amir Khan, Terrence Crawford and many more in the welterweight division awaiting, similar to Garcia wanting to prove his only defeat was a blip, and not a trend, hopefully his choice of fighters will be the same.