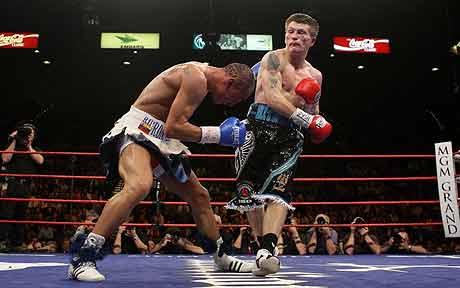 The Trail of Boxing's Latest Comeback Kid
As we approach Ricky "the Hitman" Hatton's return date this November, many observers are still torn over the debate between heart and mind in terms of his decision to come back.  There are obvious concerns about ring rust after a three year layoff – particularly one filled with drugs and drinking – but there are also pressing questions surrounding the reasons why a fighter would return when there is nothing more to prove.  Conversely, people will flock to see it regardless, and even if he doesn't reach world championship status once again, that likely wouldn't hurt his overall historical standing. Within the context of this comeback fight, I have considered the concerns raised and what the motivation, if any, is for this fight both from the perspective of Hatton as well as the fans.
Why Fight at all?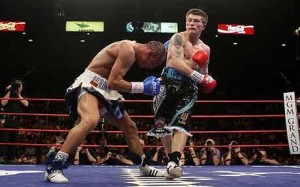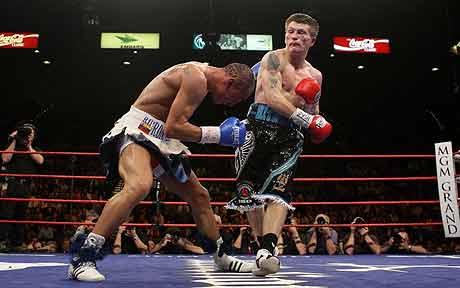 People look at the prime of an athlete as typically having a very short shelf-life, and nowhere is this more true than in boxing. Therefore, people may ask why come back when you were already seemingly past your peak? In other words, if you can't excel at the level you used to, then why carry on with such a challenging sport at all?  There is a growing unease that his legacy may be tarnished by someone who is simply younger, faster and less battle-weary than he is, but is nowhere near the level that Hatton himself used to be.
Well Why Not Fight?
Whether he will reach similar heights or not, at least getting back into title contention would be enough to warrant this comeback a success. And who's to say he can't do it?  After all, the only losses in his career were to two of the best fighters of our generation in Floyd Mayweather and Manny Pacquiao.
In the end, Hatton is his own man and has clearly stated his own reasons for coming back; redemption.  Feeling the weight of a nation's expectations is part of the package when you're a fan favorite.  When tens of thousands of traveling fans turn up in Las Vegas at weigh-ins and on fight night, the bitter disappointment is shared by all when things go horribly wrong.
He will no doubt want to change the last image of him being knocked out in the ring to end his career on something more positive.  And in the process, he clearly hasn't lost any of his drawing power with the boxing public.
The Lure of Stardom
Perhaps the key word here isn't championship, title, money or redemption, but rather, stardom. There is an adrenaline rush when taking center stage to perform in front of "the thousands in attendance and the millions watching around the world", to borrow a Michael Buffer phrase.  If there's an absence of that feeling once the curtain falls on a career, then much like a drug .the "come-down" will inevitably lead to a "come-back".  Of course, while that's an analogy, there are signs that following Hatton's retirement that such parallels were actually quite accurate in literal terms.
Potential Future Fights?
We always look forward to seeing our stars perform, but the image of his devastating knock-out loss to Pacquiao is still hard to shake.  The interest to see him fight Vyacheslav Senchenko is clearly, as the fight sold out in a matter of hours. Moreover though, central to the interest in Hatton's comeback is that the fans are curious to see what implications a win over Senchenko might present on the domestic scene and Hatton's next opponents.
If successful, Hatton has already been linked with other home-grown names such as Kell Brook and Amir Khan.  By his own admission, Hatton feels he should not be mentioned in the same vein as others in a tough weight division just yet.
Thus far, Hatton certainly looks to be in good shape and Senchenko will provide an honest assessment of whether Hatton can still hang with other divisional challenges.  Let's hope that in seeking redemption, the legacy of the Hitman will remain intact — by November 24, we will all, including Ricky Hatton himself, see that mystery solved.
Comments
comments